Hey there, fellow home enthusiasts and Italian cuisine aficionados! Today, I'm bringing you a recipe that will transport your taste buds straight to the charming streets of Italy. A taste of Italy at home! Imagine twirling delicate strands of Chitarra pasta coated in a luscious marinara sauce, accompanied by the creamy richness of ricotta cheese and the vibrant burst of pesto. It's a dinner that's not only super easy to make but also bursting with flavors that will make your family and friends think you've been secretly training at an Italian trattoria.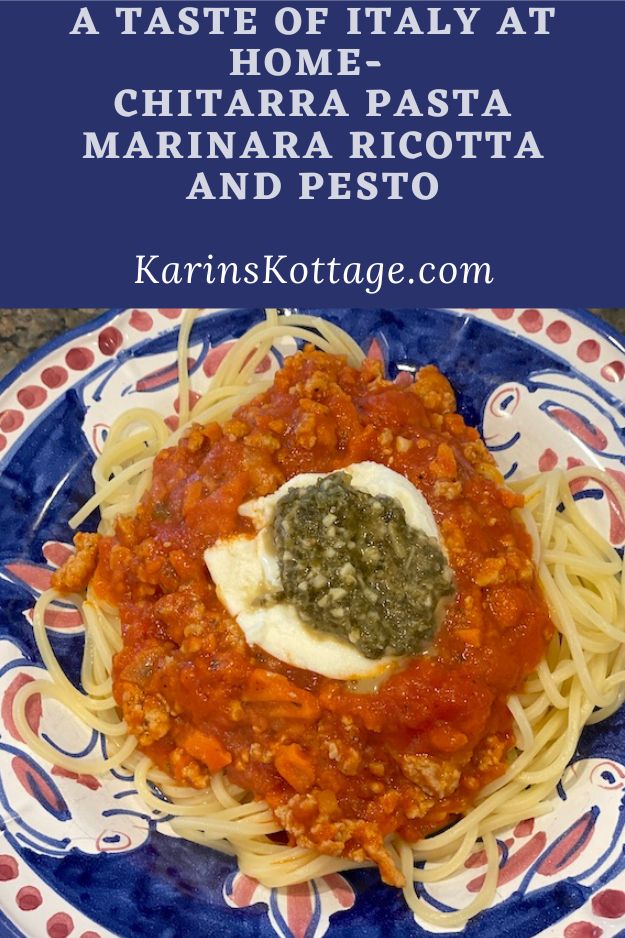 Ingredients:
This delectable pasta dish was first introduced to me in Italy at a great little restaurant in Casoli, Italy. It is one of our favorite restaurants called Fiore's.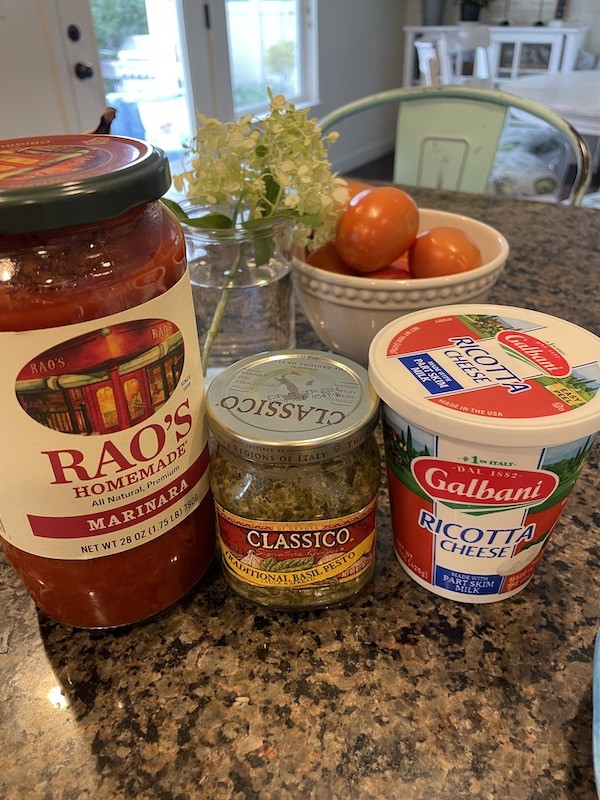 1 lb ground turkey (or your choice of protein)
1/2 onion, finely chopped
1/2 carrot, finely chopped
1 clove garlic, finely chopped
1/4 cup ricotta cheese
1-2 tablespoons pesto (adjust according to your taste)
Chitarra pasta (or any pasta of your preference)
1 jar of Rao's marinara sauce (or your favorite brand)
Let's Get Cooking to have a taste of Italy at home:
Prepare the Groundwork: Heat a pan over medium heat and add a drizzle of olive oil. Once the oil shimmers, add in the finely chopped onion, carrot, and garlic. Saute them until they turn soft and fragrant, creating a base of flavors that will elevate your sauce to new heights.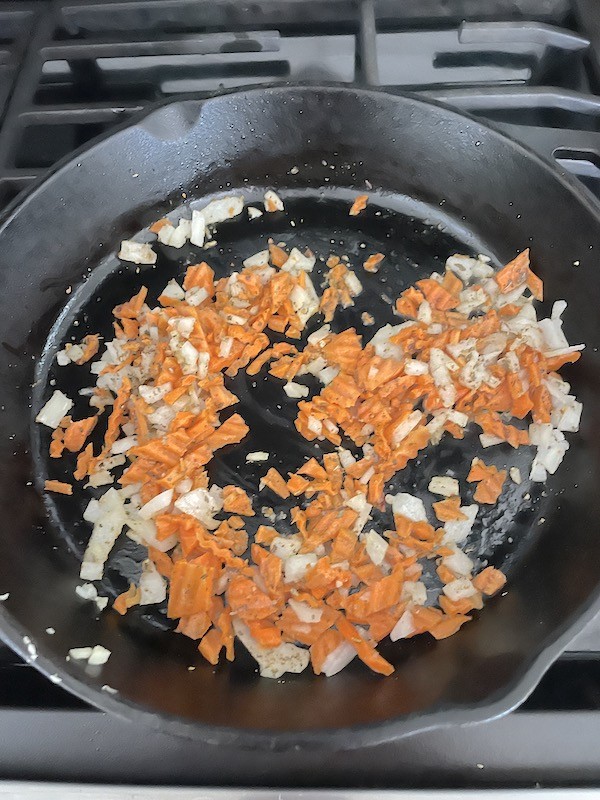 Bring in the Turkey: Push the sautéed veggies to the side of the pan and add in your ground turkey. Cook it until it's no longer pink, breaking it up into crumbles with a spatula.
This lean protein will add a wonderful depth of flavor to your dish.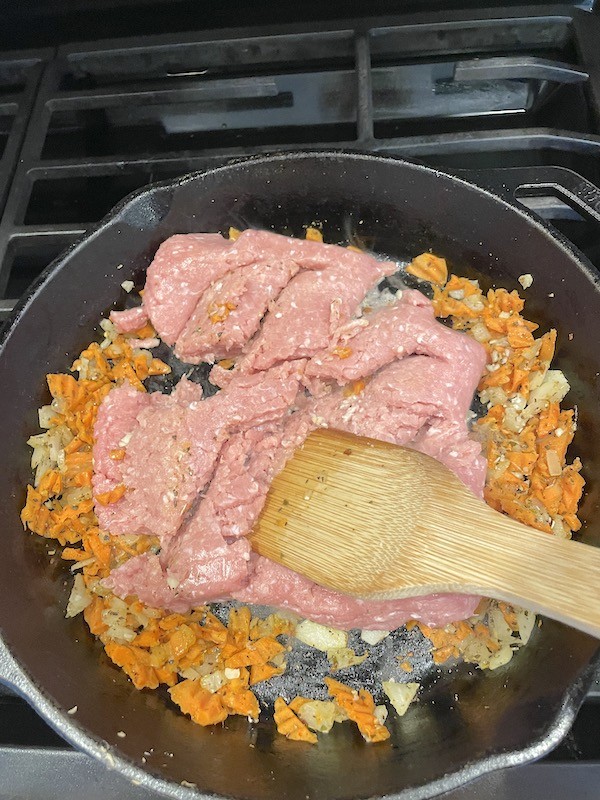 Marinara Magic: Now, it's time to introduce that jar of Rao's marinara sauce to the mix. Pour it over your cooked turkey and vegetables, and give it a gentle stir. Allow the flavors to mingle and dance for a few minutes on medium-low heat.
Your kitchen will start to smell like a cozy Italian trattoria in no time!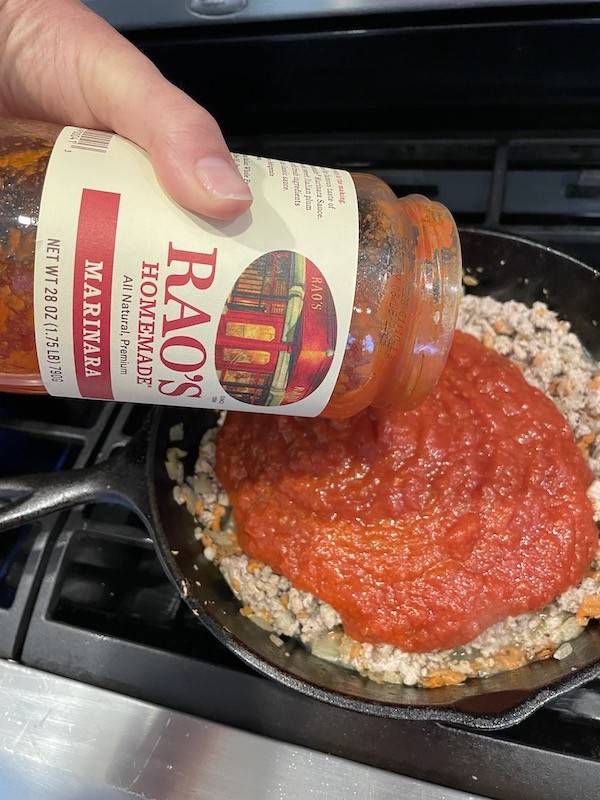 Cooking the Pasta
Cook the Pasta: While your sauce simmers to perfection, cook your Chitarra pasta according to the package instructions.
Remember to generously salt your pasta water for the best flavor.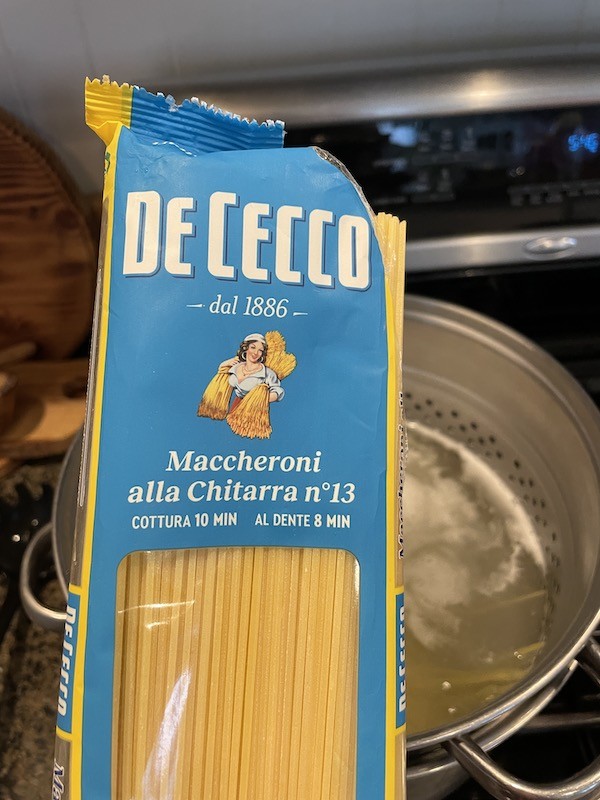 Once cooked to al dente, drain the pasta and place your pasta in a pretty dish.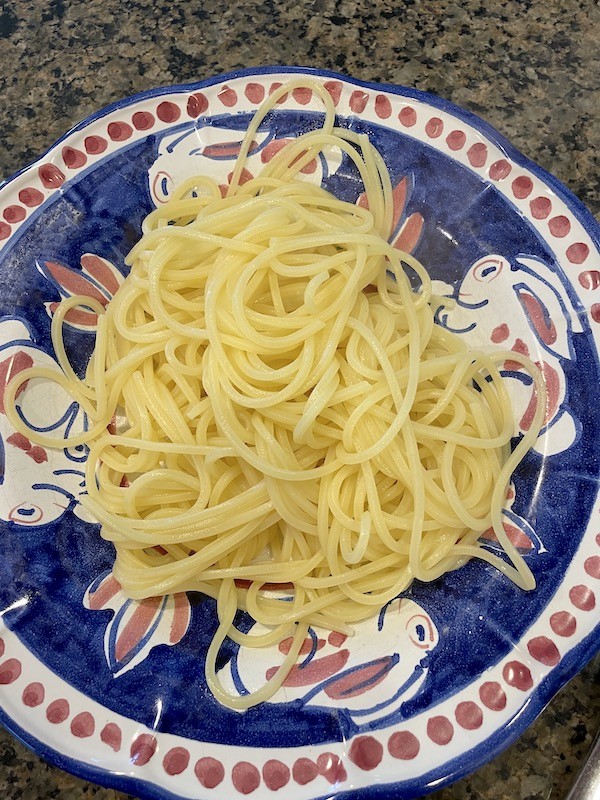 Ladle some of your marinara meat sauce over the top of your pasta.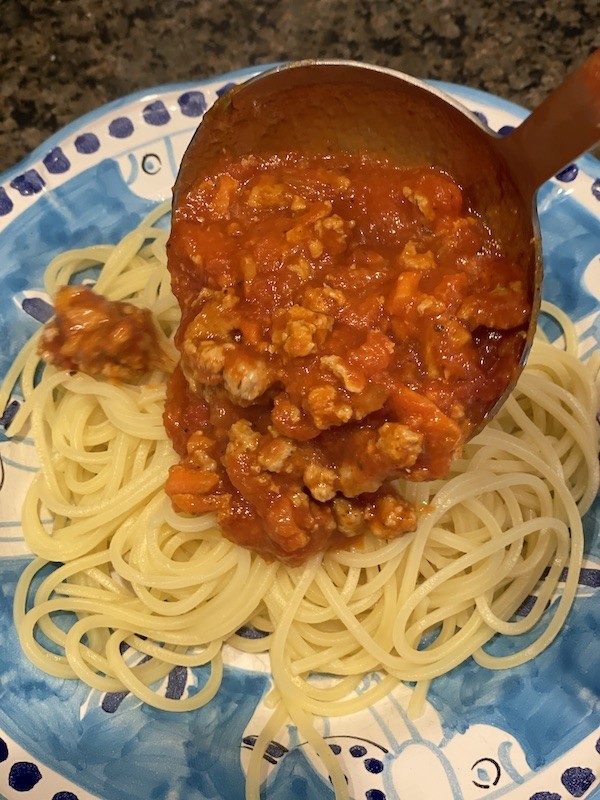 Cheese and Pesto
Cheesy Dreams: Spoon some ricotta cheese over the top of your pasta and sauce, watching it melt into your marina sauce.
The ricotta adds a lovely richness that complements the tangy marinara perfectly.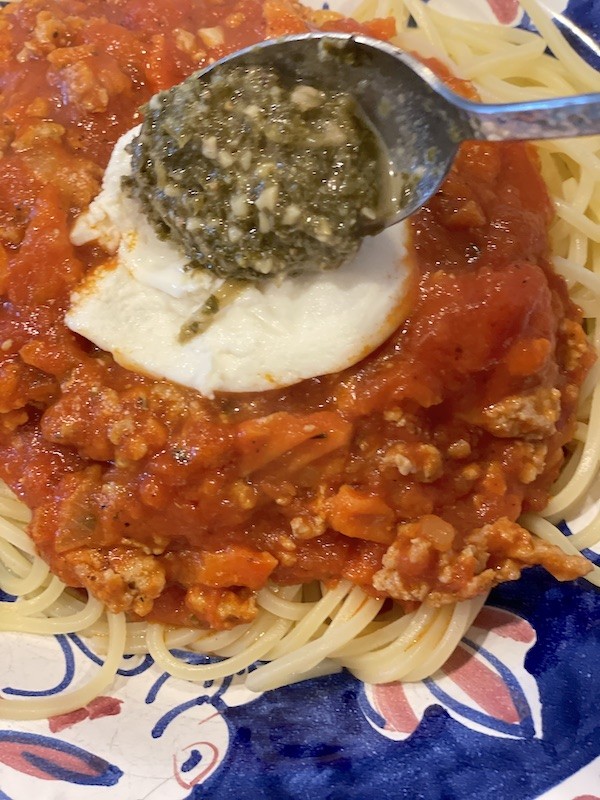 A Pesto Twist: Add in the pesto, A tablespoon or more until you achieve your desired level of herby deliciousness. Pesto is a personal affair, so adjust according to your taste. The pesto will add a fresh and aromatic element that takes this dish up a notch.
Plus it looks pretty against the red sauce and white ricotta. Serve immediately.
Serve and Enjoy
Gently toss the pasta in the sauce until it's evenly coated. The Chitarra pasta, known for its square shape and rustic texture, will soak up all the saucy goodness.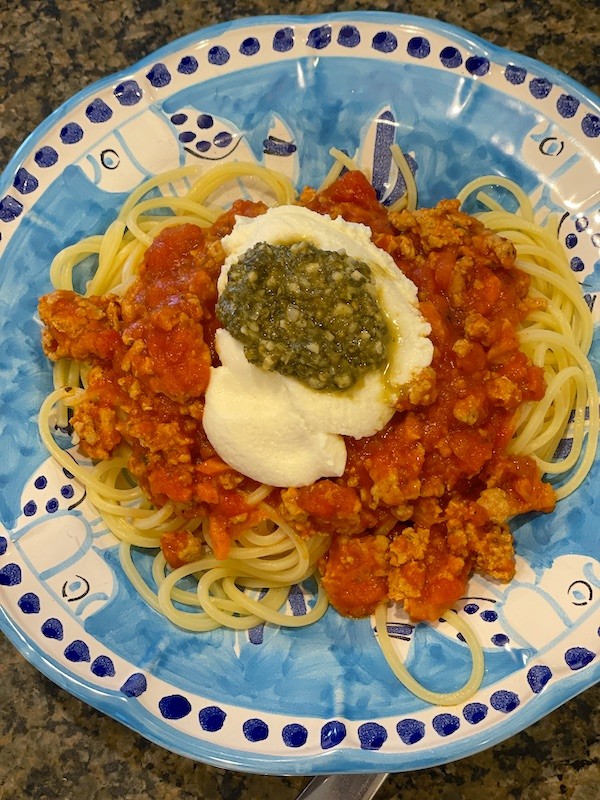 Buon Appetito!
And there you have it, a super easy yet incredibly satisfying recipe for Chitarra pasta with marinara, ricotta cheese, and pesto. This dish embodies the essence of Italian cuisine – simple, flavorful, and meant to be enjoyed in the company of those who matter most.
So why not bring a taste of Italy to your own kitchen?
Happy cooking, dear readers! Until next time, keep the flavors alive and your home filled with the warmth of family and good food.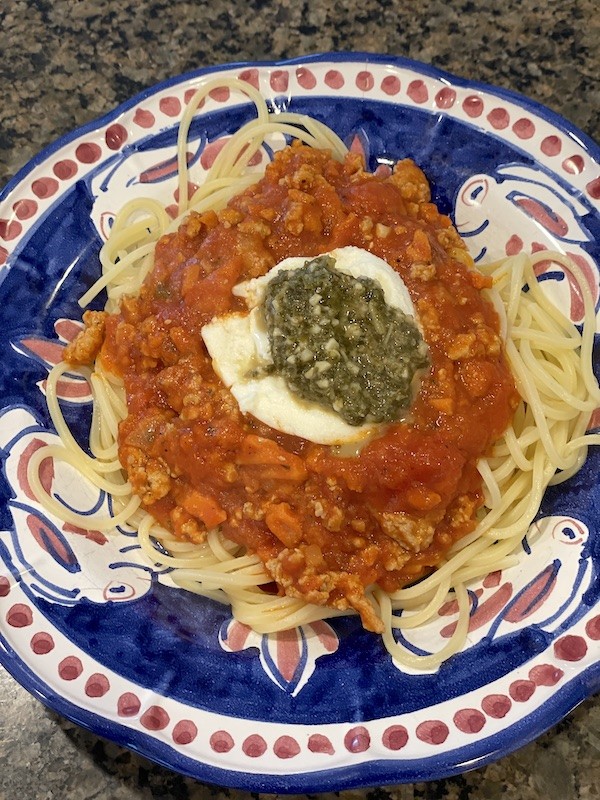 Stay connected with me on KarinsKottage.com for more delightful recipes, home inspiration, and tales of our Italian adventures. And remember, every meal is an opportunity to create cherished memories
Shop Kitchen Items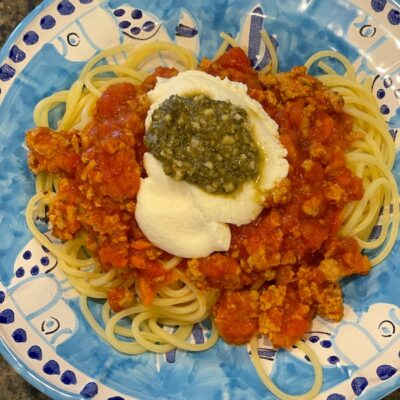 Chitarra pasta with marinara, ricotta and pesto
Amazing pasta dish that the whole family will love.
Equipment
stove top

frying pan

pasta pot
Ingredients
1

lb

ground turkey

or your choice of protein

1/2

onion

finely chopped

2

Tbsp

Olive oil

1/2

carrot

finely chopped

1

clove

garlic

finely chopped

1/4

cup

ricotta cheese

1-2

tablespoons

pesto

adjust according to your taste

Chitarra pasta

or any pasta of your preference
Instructions
In a frying pan add olive oil and carrots, onions and saute until soft.

Add in garlic and saute for 2 minutes.

Next add in ground turkey and saute until cooked through.

Add in marinara sauce and cook until heated through.
Cook pasta
In a large filled with water, add 1 Tbsp kosher salt and bring to a boil.

Add in Chitarra or your favorite pasta and cook until al dente. 7-9 minutes.

Place a serving amount of noodles into a bowl. Ladle the marinara sauce over the noodles

Top with a spoonful of ricotta cheese and a teaspoon of pesto.

Serve immediately.