Karins Kottage linky party is a fun place to showcase your Work unleashing creativity! It's an opportunity to proudly display your latest creations. Whether you've baked a mouthwatering dessert, created a stunning tablescape or upcycled a piece of furniture this is your chance to shine.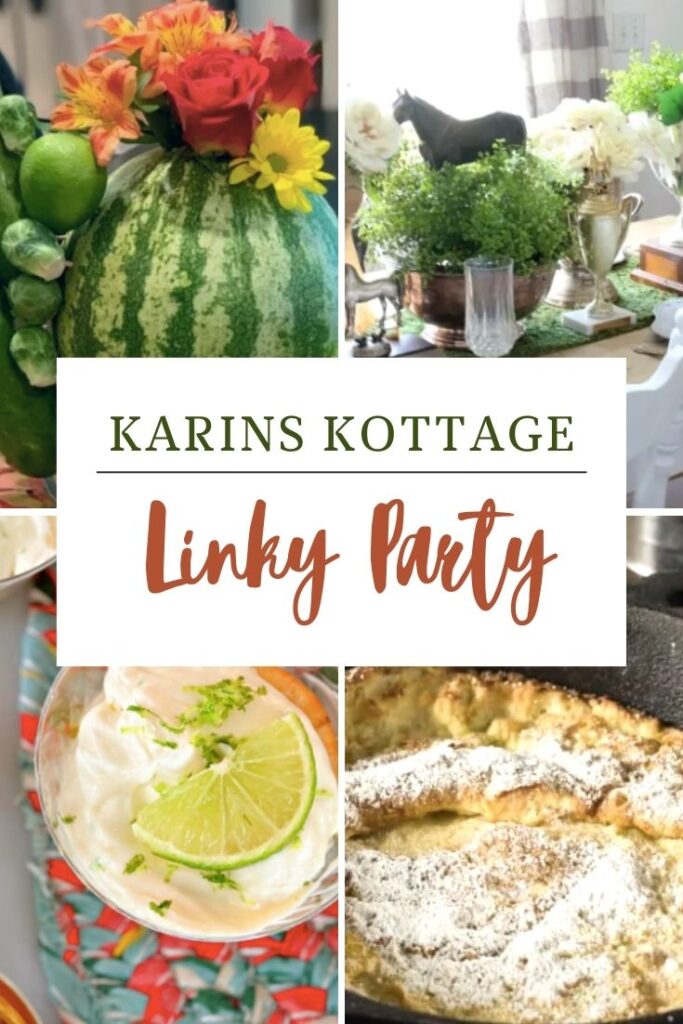 I love to connect with Like-Minded Creatives: Linky parties are all about building a supportive community. Engage with other participants, encourage each other by leaving comments on their work, and make meaningful connections.
These ladies have unleashed some creatvity
The painted apron really created something fun for a summer party! A cactus out of zucchini, limes watermelon topped with fresh flowers! Plus she has tons of mouthwatering Mexican dishes you are sure to love!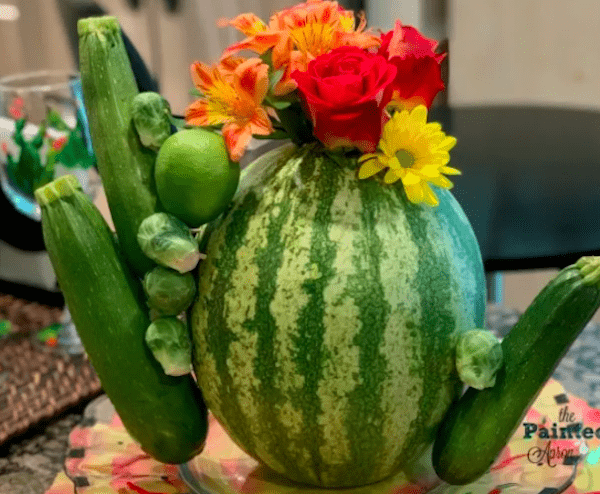 This dutch baby pancake is keto friendly because Fit to Serve made this with coconut flour! It looks heavenly and is made with cream cheese and cream! YUM! Pop over to get the recipe and tell her hi.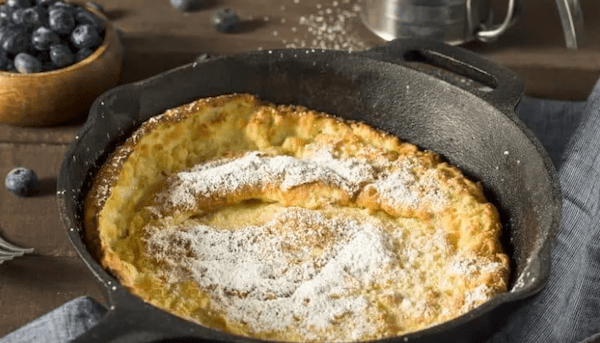 How stunning is this Kentucky derby themed tablescape from The Crowned Goat! I love how CoCo used silver trophies and the beautiful horse statue for this tablescape. Such a fun idea any time of year! I will be looking for trophies like these!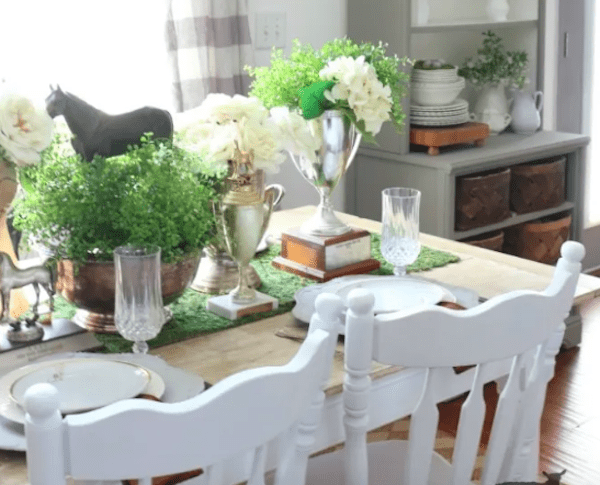 The Lou Lou girls always have something cooking and it is always amazing! Just look at these Key Lime mini cakes! I am thinking these could be great for Mother's day this year!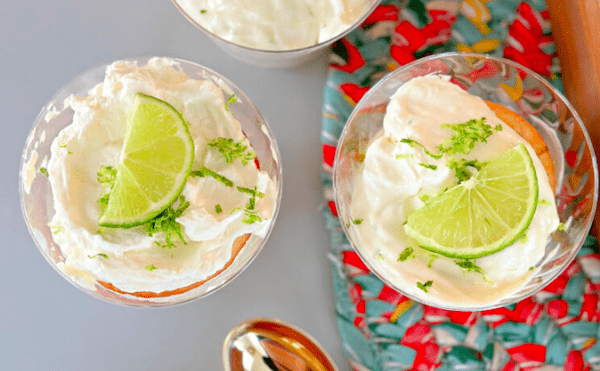 Karins Kottage Happenings
We recently celebrated two birthdays! Our two youngest granddaughters! One party had the theme of Two Groovy and was so much fun! My daughter always does such fun things for her daughters. See all the cute decor and food ideas we did for it here.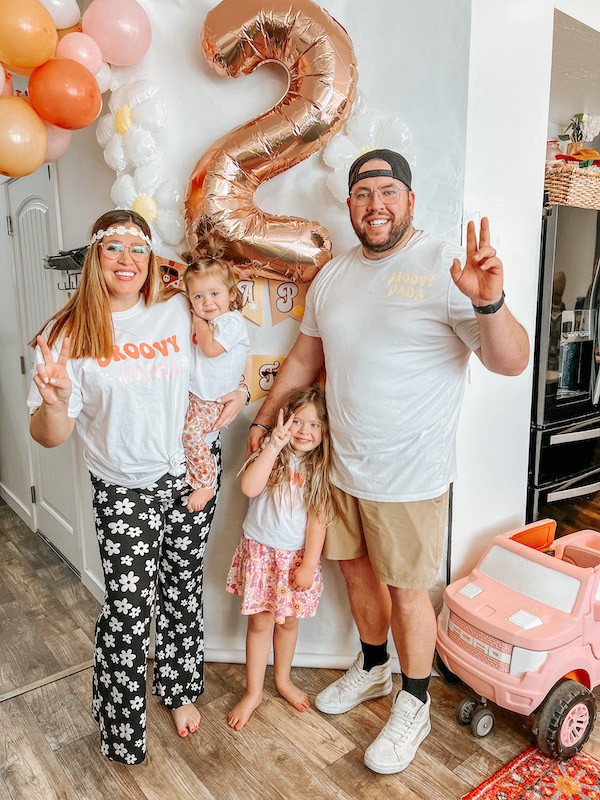 The other was a mermaid themed birthday party for big sister turning 5! The balloon arches that my daughter creates are always so cute and inexpensive! I will be posting about this party later this week.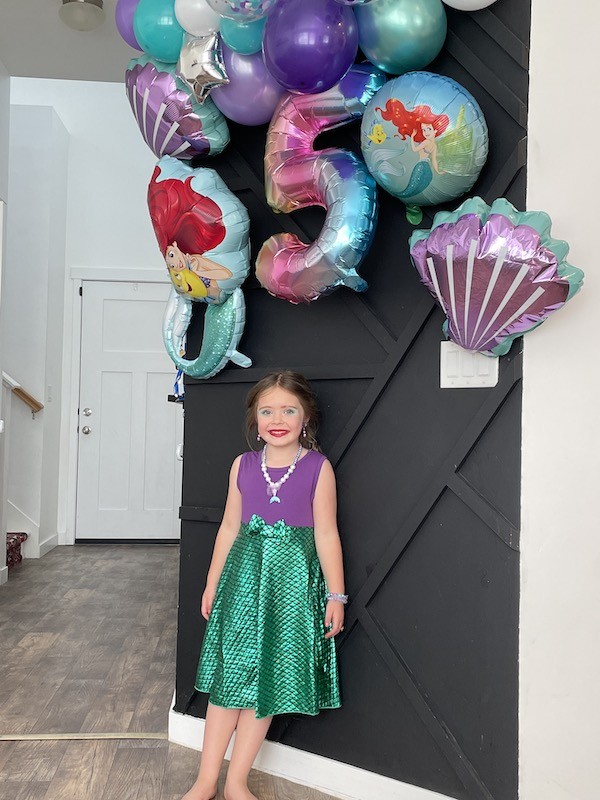 Unleash your creativity for all to see by linking up