Get ready for a delicious underwater adventure! Today, I'll be taking you on a whimsical journey to the depths of culinary creativity by carving a watermelon like a clam shell! Follow along with my step by step watermelon carving tutorial!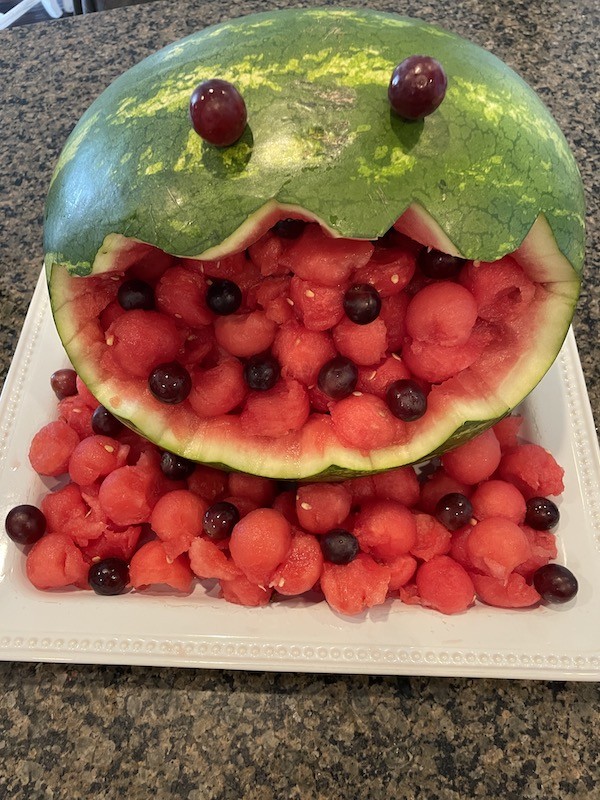 Picking out the best watermelon
Step 1: Dive into the Watermelon search first, find the perfect watermelon that will serve as our majestic clamshell. Choose one that has a lot of yellow on the bottom and sounds hollow when thumped.
Make sure your watermelon is large enough to accommodate the clamshell design. After all you are creating watermelon fruit art so picking the best melon is key.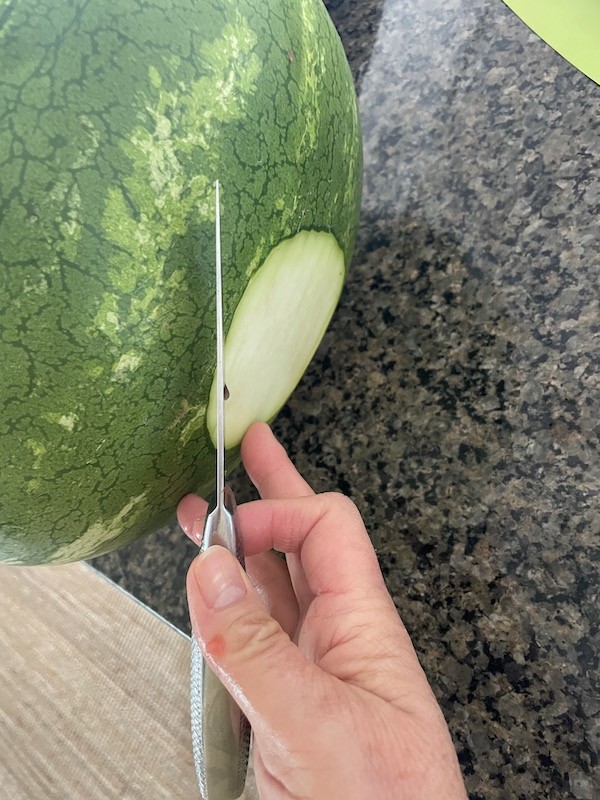 Begin watermelon clam shell carving
Step 2: Shells Ahoy! Now, it's time to bring out your trusty carving tools. You'll need a sharp knife, a melon baller, and a spoon. Begin by slicing off a thin, flat portion from the bottom of the watermelon.
This will create a stable base for your clamshell design.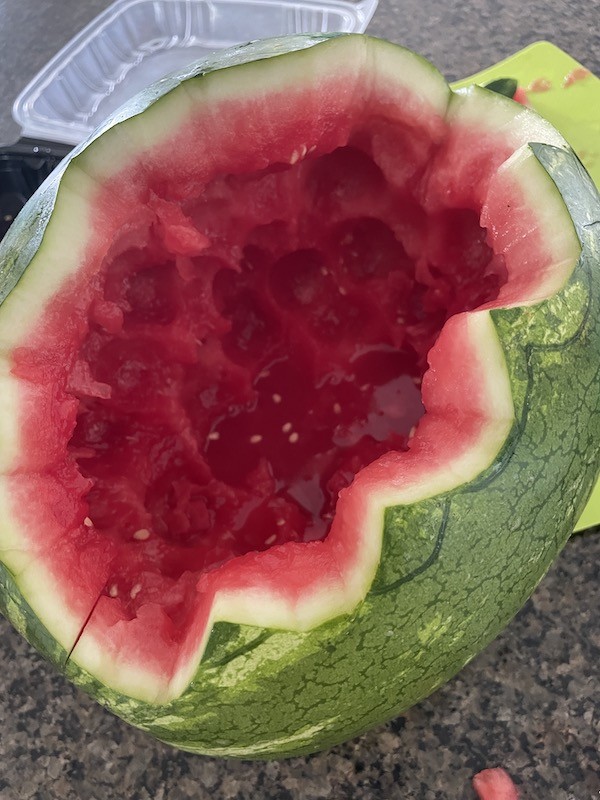 Step 3: Open Sesame! Next, it's time to reveal the juicy hidden treasures within the watermelon.
Using a pen or pencil draw a scalloped shaped opening for the open mouth of your clam.
Use a sharp knife carefully carve out the scalloped shape.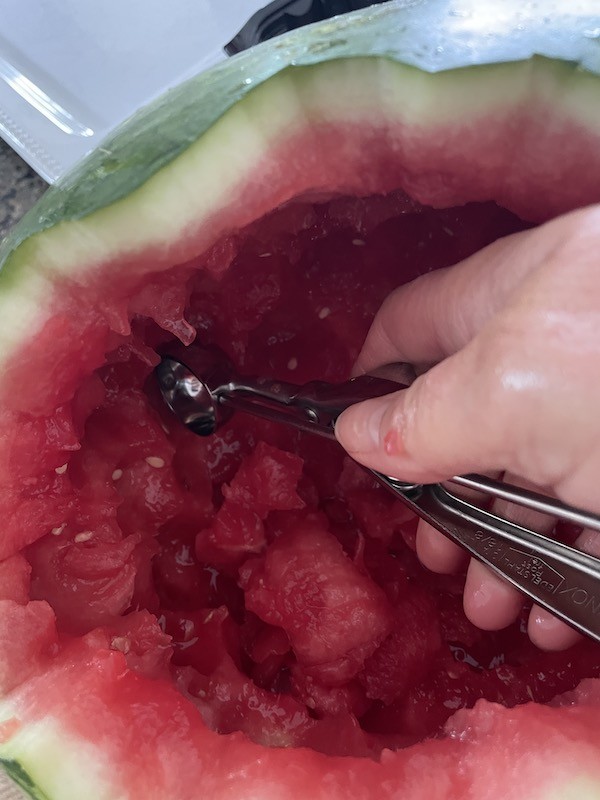 Scooping out watermelon balls
Step 4: Next carefully carve out the flesh of the watermelon using a melon baller or small ice cream scoop, leaving about an inch around the edges to mimic the shape of a clamshell.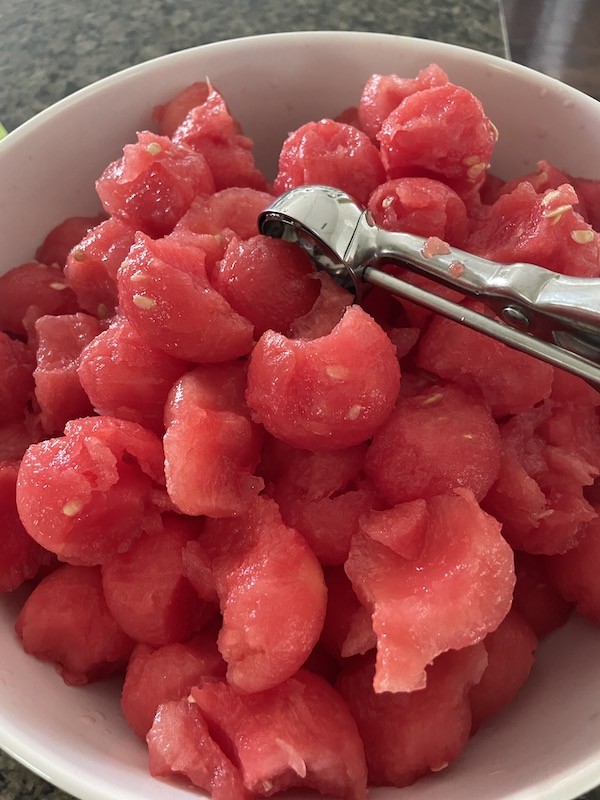 Step 5: Pearl of Delights! No clam is complete without a stunning pearl. Take small, round fruit like a grapes or blueberries and place some all around the inside and around the base of the watermelon clamshell.
This juicy gem will be the talk of the underwater world!
For the clam shell eyes use toothpicks to attach two grapes to the top of the watermelon.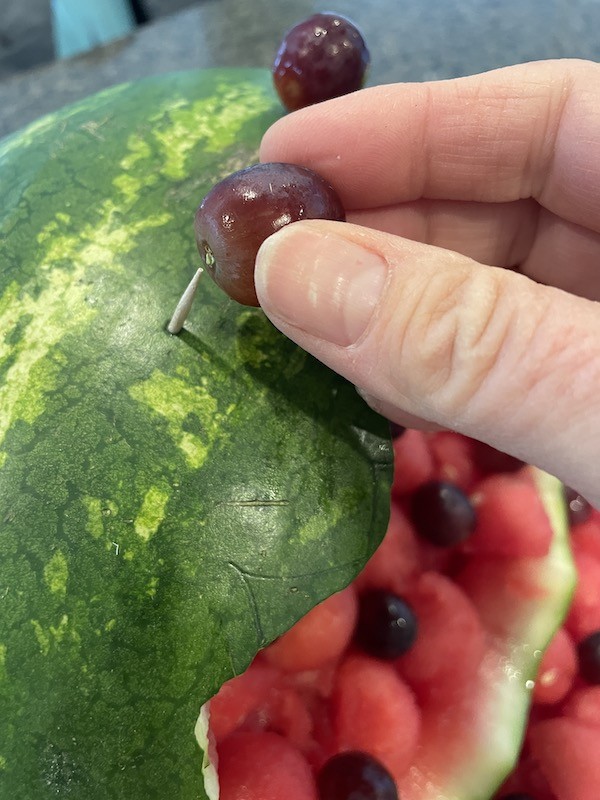 Step 6: Dive In and Delight! Gather your friends and family, and get ready to enjoy this unique culinary creation.
The watermelon clam will surely impress everyone with its whimsical design and mouthwatering taste.
Use a spoon to serve out the sweet watermelon balls, and let the refreshing flavors transport you to a seaside paradise!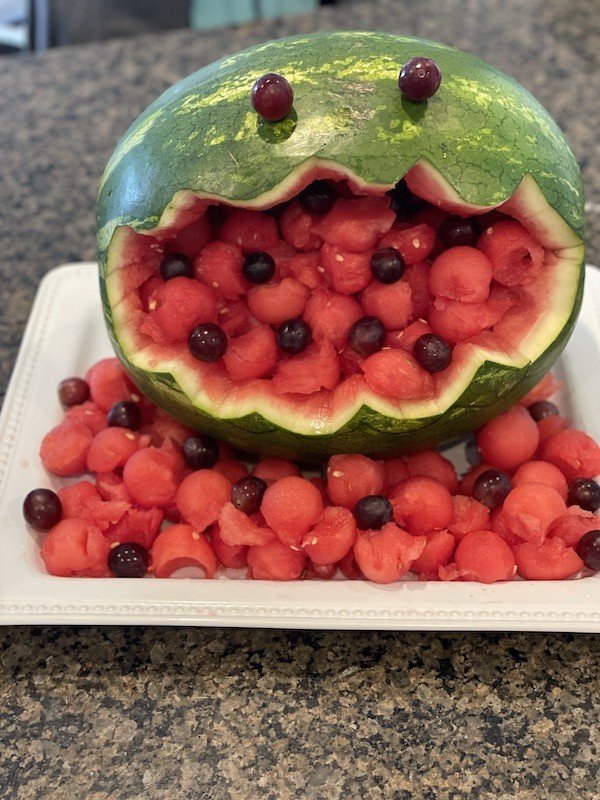 Dive into the delightful world of watermelon carving, and let your creativity run wild. Remember, the only limit is your imagination.
Carving watermelons are so fun! I created a Pirate ship out of this watermelon for a fun birthday and Halloween party. Click on photo to go to post.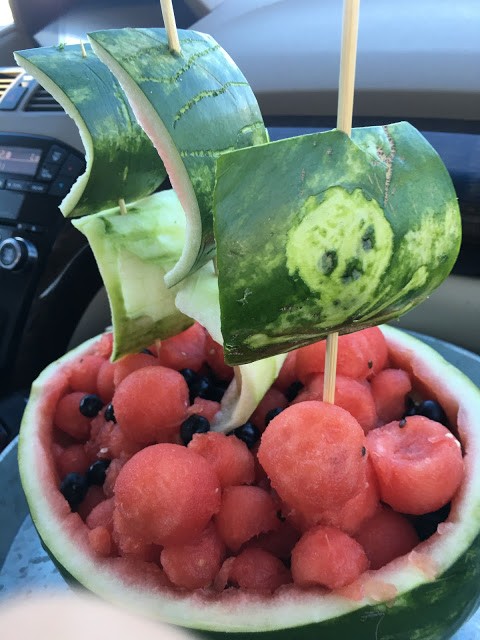 Then I carved this adorable cute sea turtle out of another.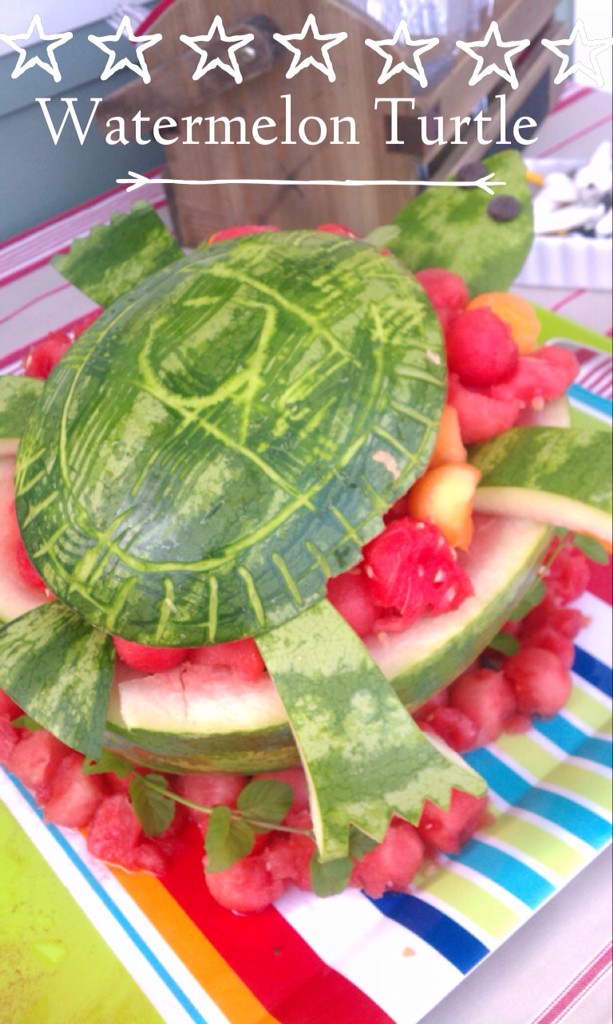 Happy carving, and enjoy your underwater adventure!