Welcome my linky party friends! Love having you come to Karins Kottage Linky party each week. This week I am sharing some really fun cool and refreshing non alcoholic drinks and a beautiful icebox dessert.
Just looking at these photos makes you feel like summer has arrived. Great job ladies in making all our mouths water just by looking at your beautiful pictures. So let's get to it.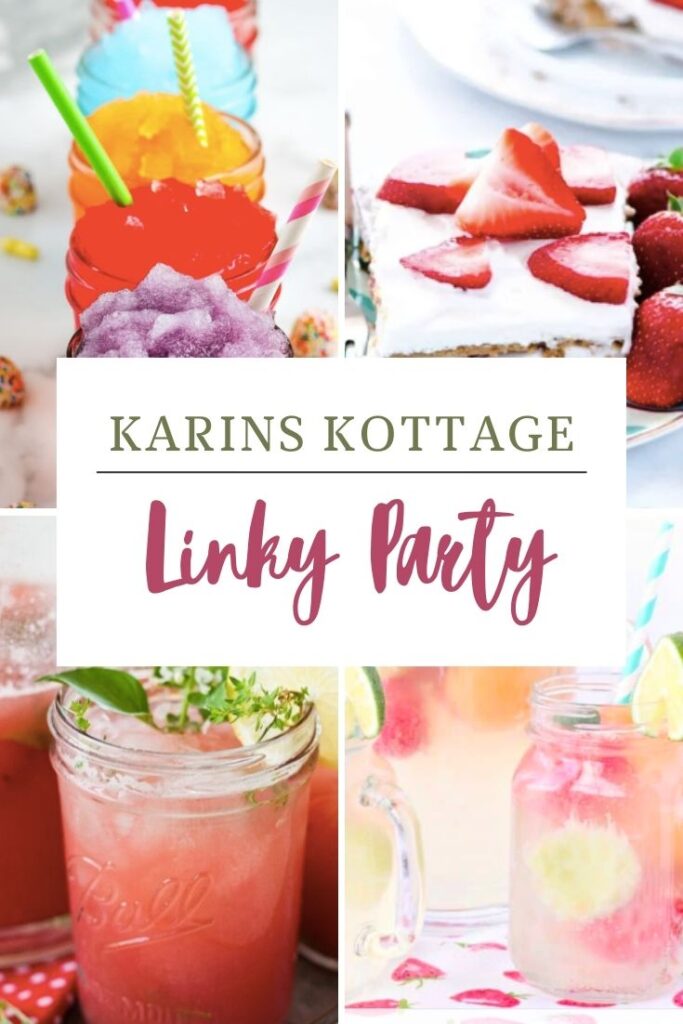 Karins Kottage fun drinks and dessert highlights
So many bright colorful cool and refreshing drinks that are perfect for summer!
Flour on my face has a fabulous watermelon lemonade thyme drink recipe that is a must try! Fresh herbs really give lemonade.
I love using fresh herbs and fruit in my lemonades. I made a few different ones that you can see here.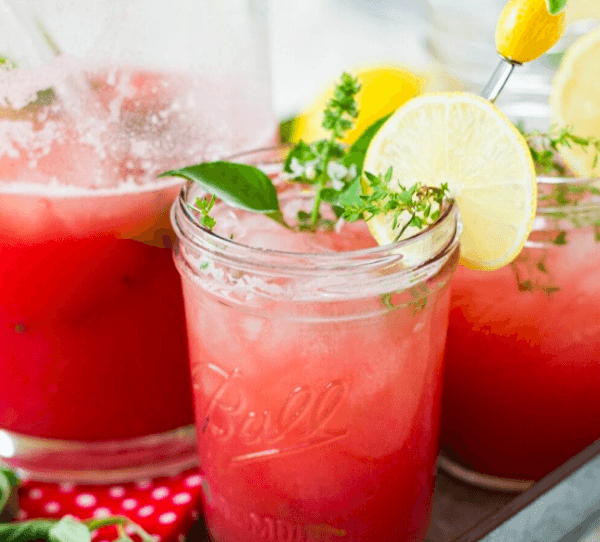 How about this refreshing melon ball punch recipe! Must Have Mom makes this really fun drink with sparkling white grape juice, lemonade and lime soda. Then she adds some melon balls to the mix. YUMMMERZ!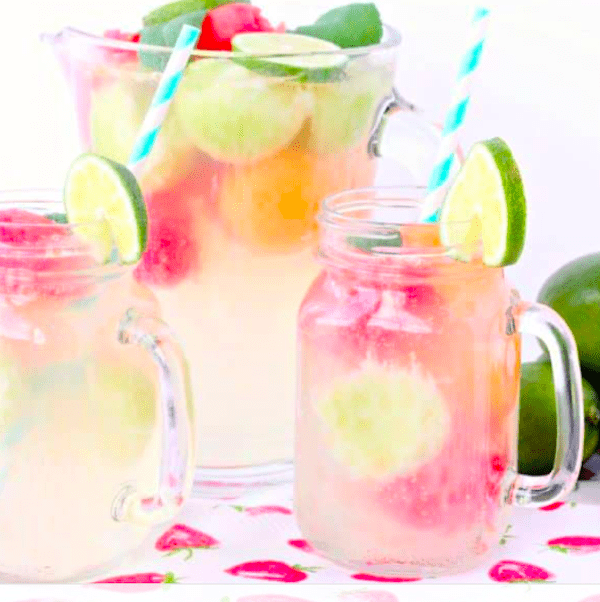 My grandkids are going to flip over these Easy Sonic slushie recipes from Mommy Hates Cooking! I love that she used Kool-aid for color and flavoring. Brings back memories of being a kid!
Now this is what i would call a fun drink!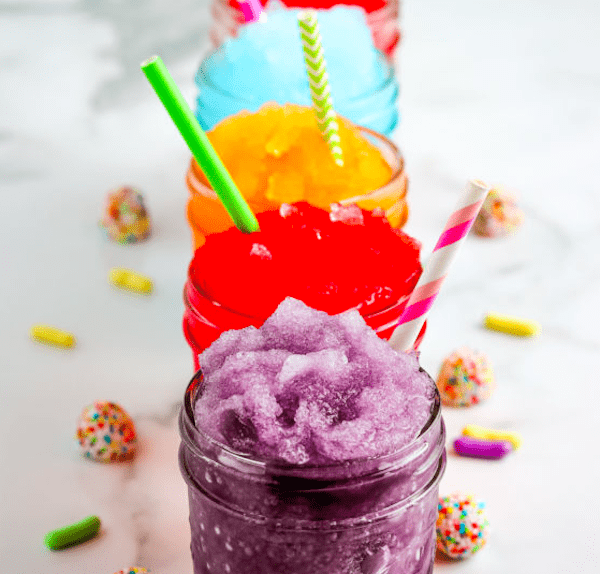 What the Fork Blog is sharing this beautiful gluten free Strawberry Icebox cake. She uses gluten free crackers and her white chocolate ganache whipped cream instead of regular whipped cream. Wow it looks amazing!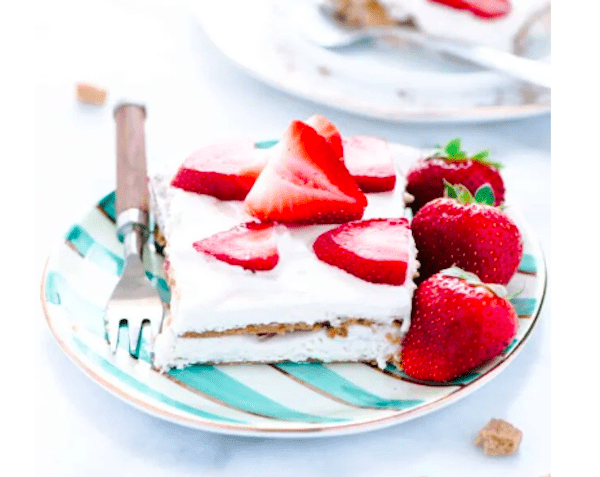 Karins Kottage Happenings in Italy
I am on my way home from Italy as I write this. It was another amazing trip and I have so much to share as always. Hopefully I will have some time to write about it this week. You can see some of my videos on Instagram.
We had a great bike ride all along the Adriatic sea. We rode for 25 miles! It was a spectacular day with perfect temps.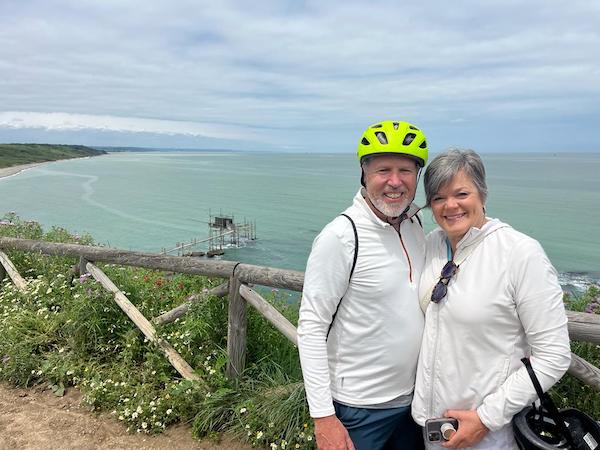 The food never disappoints wherever we go in Italy. Casoli has a restaurant called Fiori's and the chef is amazing! So many delicious appetizers like this one.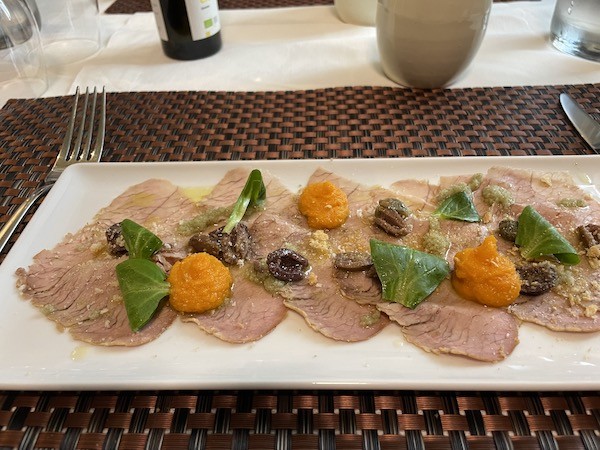 Spring is in full bloom all over Abruzzo area. Wild flowers were a plenty.
Linky Party Link up