Casoli, a small town nestled in the heart of Italy. Exploring the charms of Casoli Italy you will find hidden gems that promise visitors a delightful journey through its rich history, picturesque landscapes, and culinary wonders. As many of you know that have been following our Italian adventures we travel to Italy often.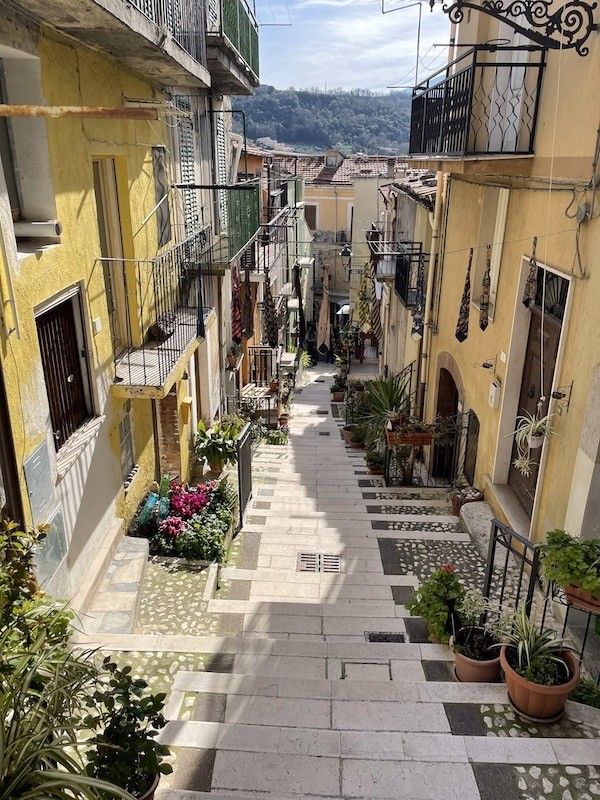 During my recent trip to Casoli, I had the pleasure of exploring some of its most charing attractions. Including the renowned Fiori's Restaurant. A tour of our Palazzo Ricci under construction and a hands-on pizza making class at In Arte Pizza restaurant. Join me as I recount my memorable experiences in this enchanting Italian town.
Look at these three handsome men with their umbrellas strolling through Casoli 🙂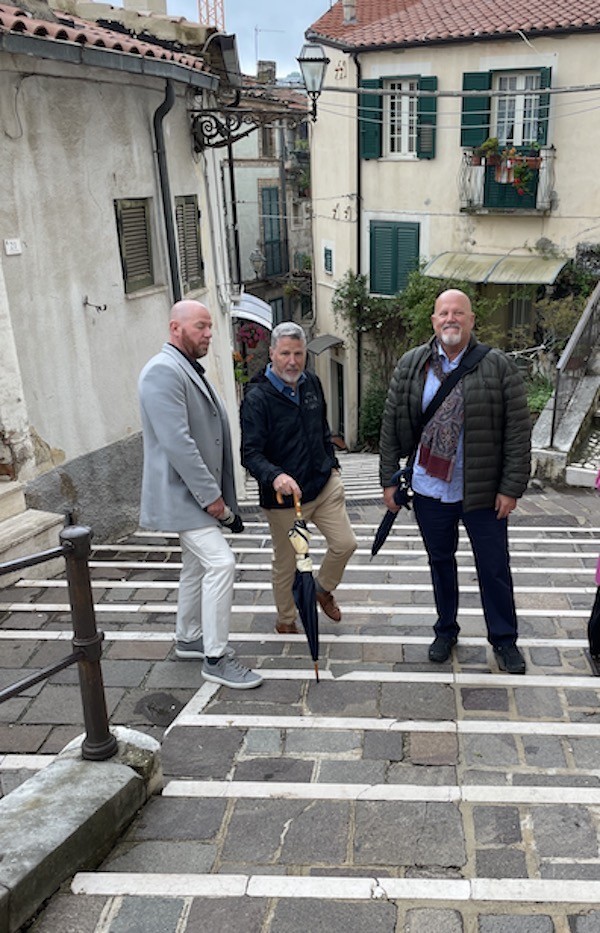 Touring Palazzo Ricci
Witnessing Beauty in Construction
One of the highlights of our visit to Casoli, Italy, was the opportunity to tour our Palazzo Ricci. It is a historic palace currently undergoing renovation and restoration. The moment you set foot inside, you are transported back in time.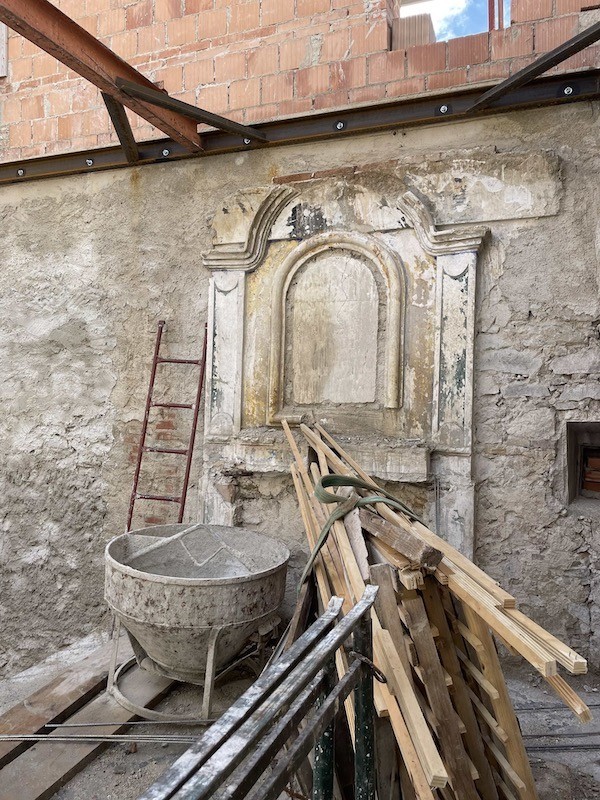 I marvel at the intricate architectural details and the grandeur that characterized this amazing structure. Our design team experts point out the meticulous efforts being taken to preserve its heritage.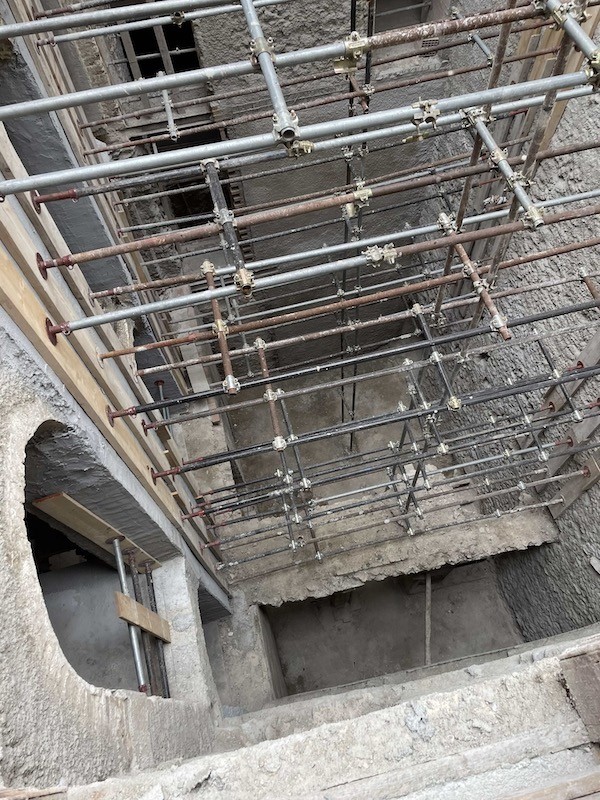 Walking through the hallways of the palazzo, we are captivated by the blend of old and new. Ancient frescoes and ornate ceilings are being harmoniously mixed with modern restoration techniques.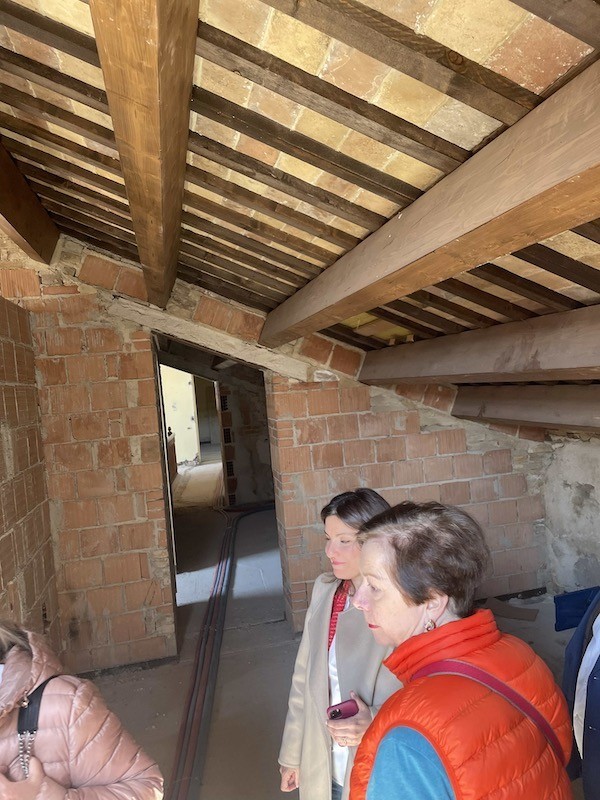 Witnessing the process of bringing a historical landmark back to life is truly an enlightening experience. Seeing the palazzo undergo renovations reminds me of the importance of preserving cultural heritage for future generations to appreciate.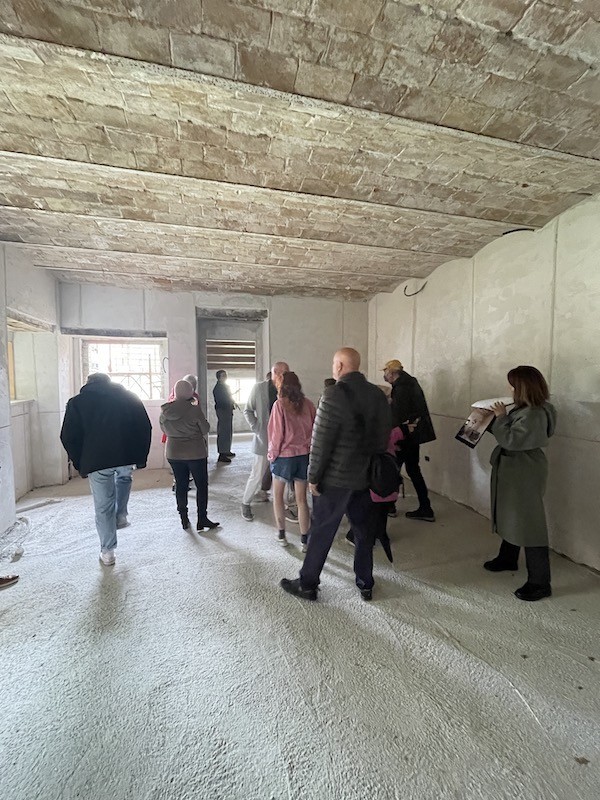 Fiori's Restaurant one of the charms of Casoli Italy
A Gastronomic Haven
No visit to Casoli would be complete without indulging in the delectable offerings at Fiori's Restaurant. Nestled in the heart of the town, just down from Palazzo Ricci is just one of the charms of Casoli.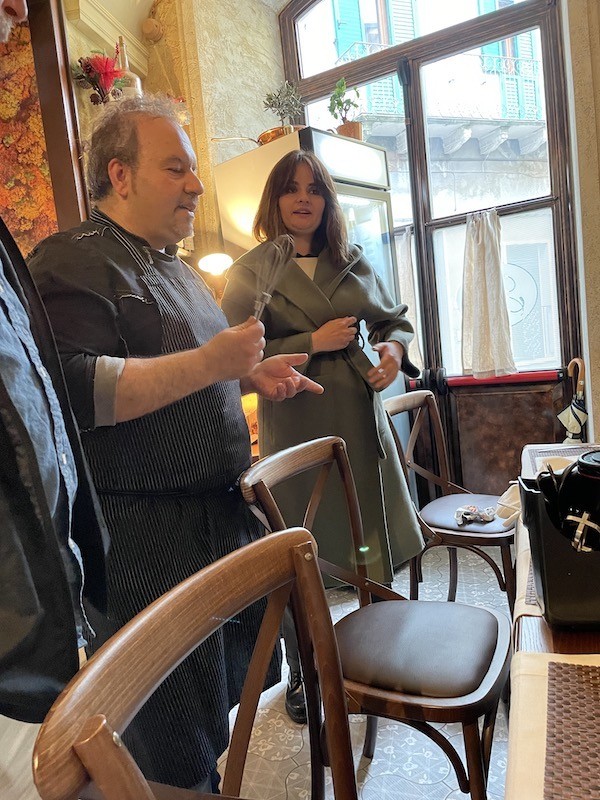 An eatery that boasts a warm and inviting ambiance that instantly makes you feel at home. Our friend and chef, Carmine Fiori greets us and Immediately we smell the aromas of Italian cuisine permeating the air, whetting our appetites for the culinary delights that await us.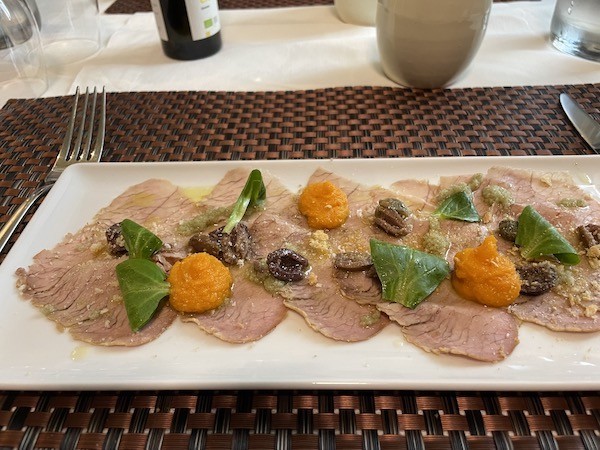 The menu at Fiori's Restaurant is a celebration of traditional Italian flavors, crafted with a contemporary twist. From mouthwatering appetizers and pasta dishes prepared with locally sourced ingredients to succulent seafood delicacies and tender cuts of meat, each dish shows his culinary mastery.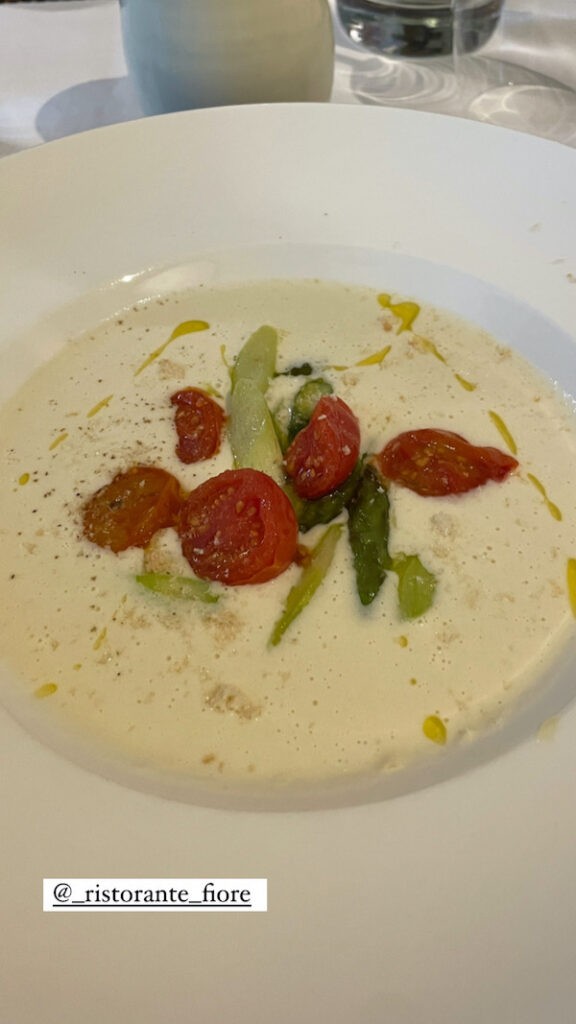 We had the pleasure of savoring a creamy cauliflower soup topped with asparagus and baby tomatoes.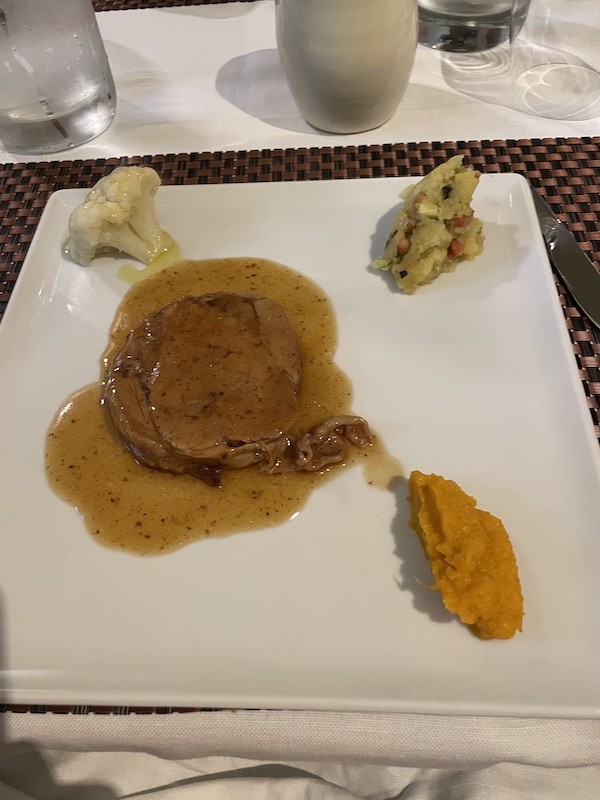 A mouthwatering cut of pork with turkey skin wrapped around it and a savory sauce was the main course. A few delicate sides of cauliflower, mashed sweet potatoes and a bean mixture left us wanting more!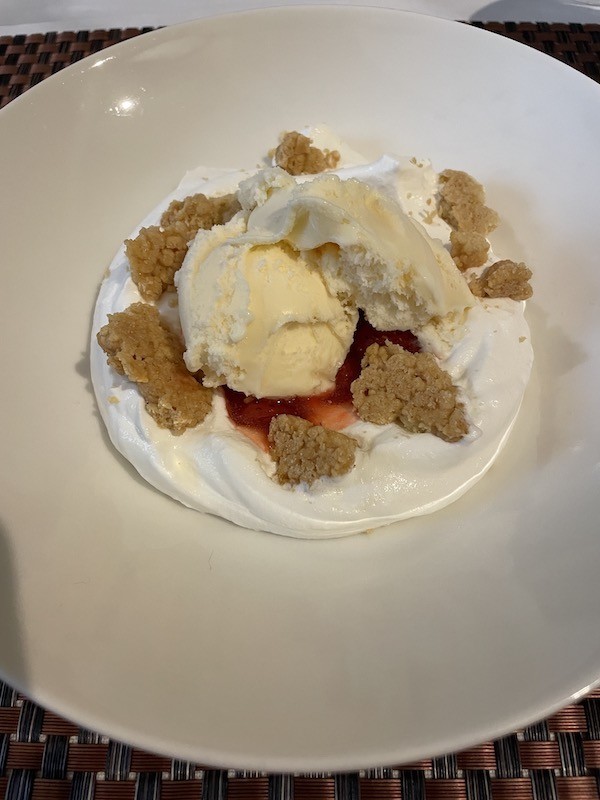 To end our culinary experience, a sweet creamy dessert topped with ice cream, strawberries and crunchy cookies. Yes we thought we had all died and gone to heaven with that!
Fiori's always makes our dining experience truly exceptional.
Pizza Making Class at Arte Pizza
Unleashing the Inner Pizzaiolo
What is a Pizzaiolo? It is a chef who specializes in making pizzas and who has been trained to make real, Italian-style pizzas. What better way to immerse oneself in Italian culture than by learning the art of pizza making?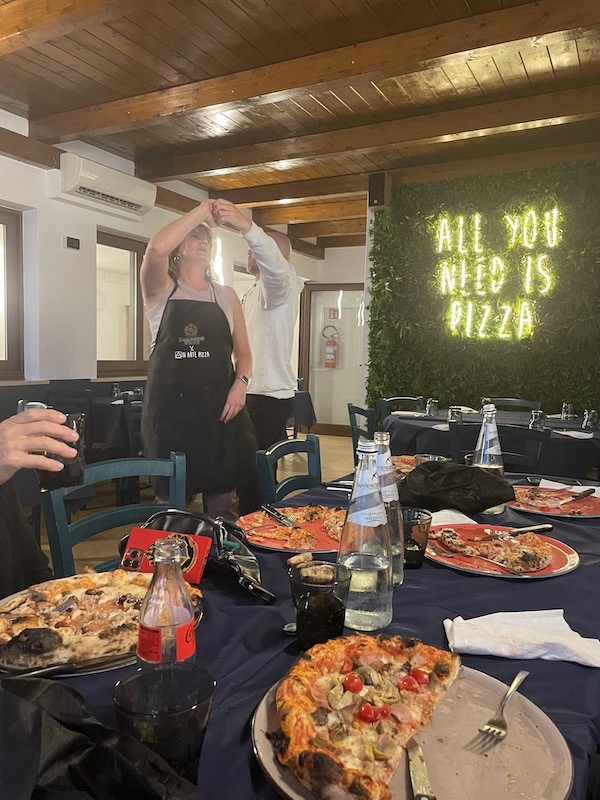 At In Arte Pizza, a charming restaurant known for its authentic Neapolitan-style pizzas, I had the chance to participate in a pizza making class led by a skilled pizzaiolo.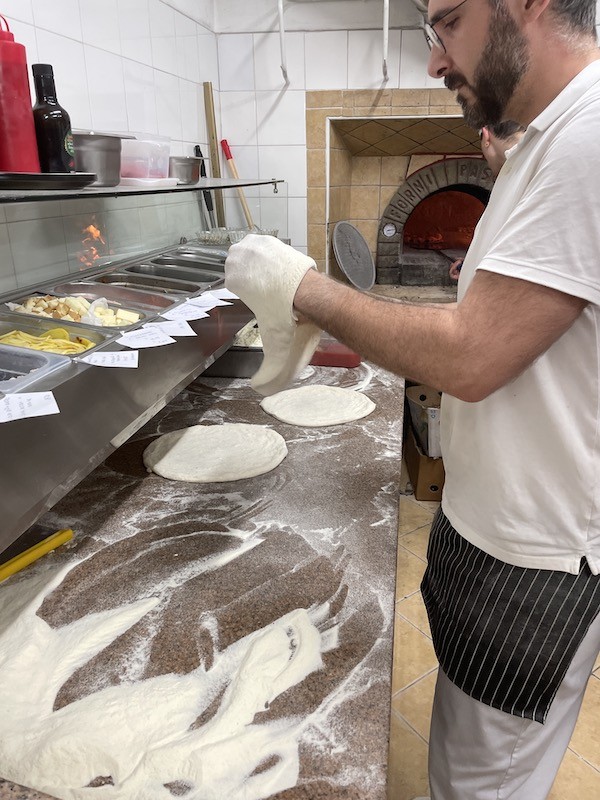 Equipped with an apron and chef hat, I eagerly delved into the world of dough stretching, sauce spreading, and topping arranging.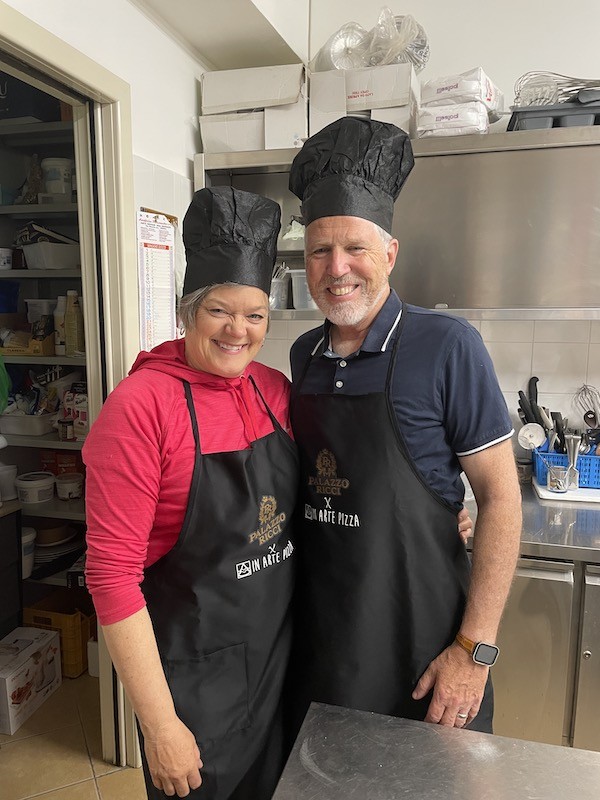 Under the expert guidance of the pizzaiolo, I learned the secrets behind creating the perfect pizza. From kneading and kneading and kneading the dough to achieving the ideal thickness, every step was a testament to the craftsmanship and precision involved in this beloved Italian tradition.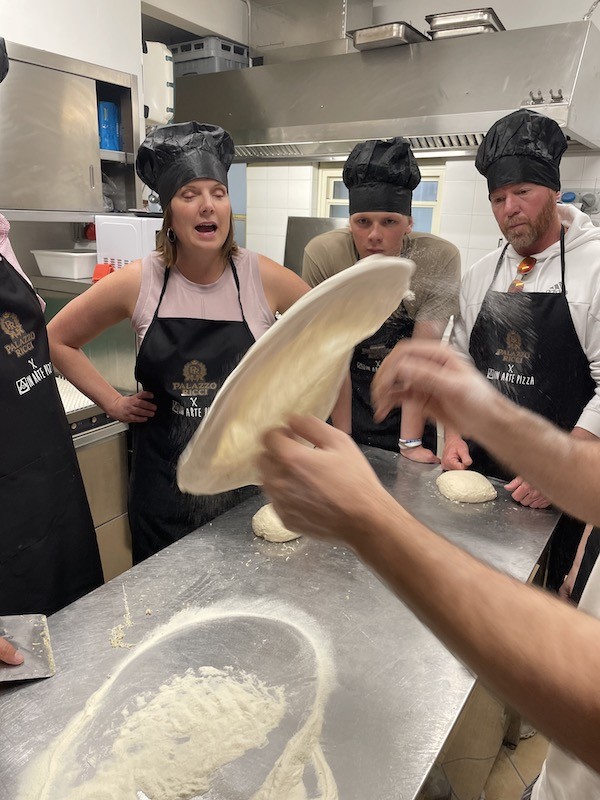 They played Italian music and we all sang along to "That's Amore" while we created our masterpieces. Not only did we get to make our own pizza's but they served us traditional rice ham balls (I cannot remember the name of them) and fried cheese!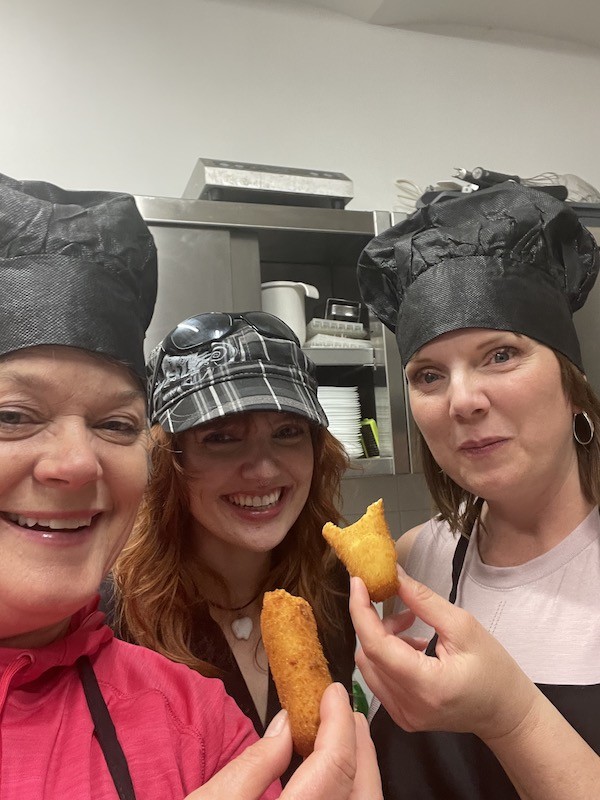 Baked pizza dough drizzled with different flavored olive oils and huge green marinated olives.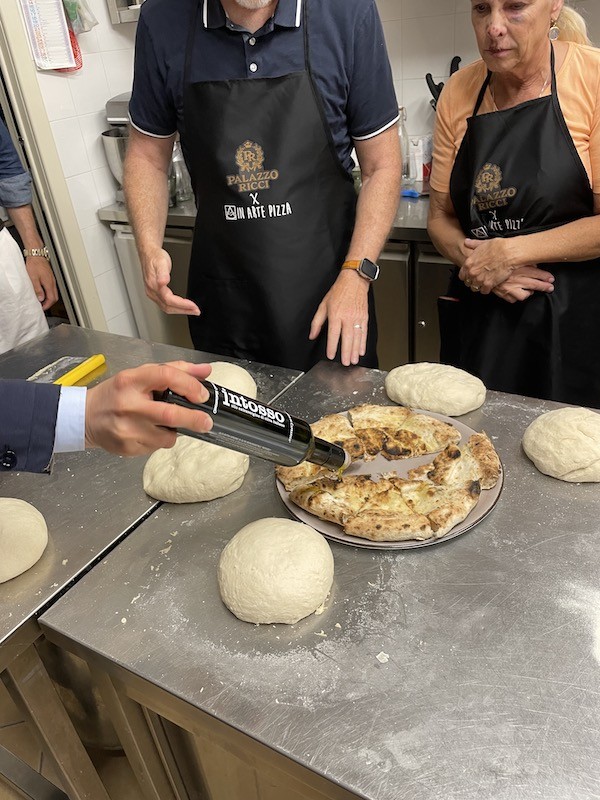 As I watched my pizza go into the traditional wood-fired oven, I felt a sense of accomplishment and anticipation. Moments later, I savored the fruits of my labor, indulging in a piping hot slice of goodness that exploded with flavor and authenticity.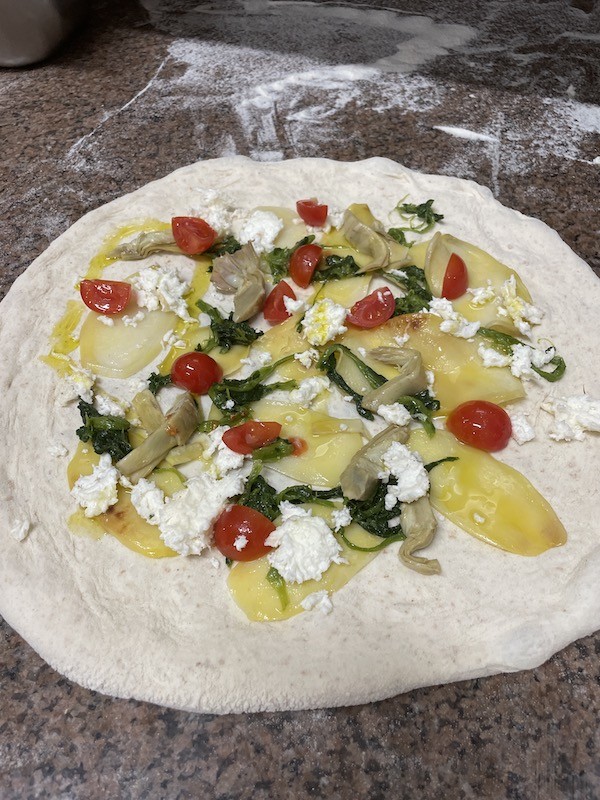 Exploring more charms of Casoli, Italy
Festivals and Open Air Market
There are so many more charming things to discover in Casoli. If you were to be there the first week of October you would find a huge traditional festival going on. A parade through the town with lots of locals dressed in traditional wear.
In the spring there is another special festival involving colored wood shavings, seeds and flowers in gorgeous decorations all down the streets.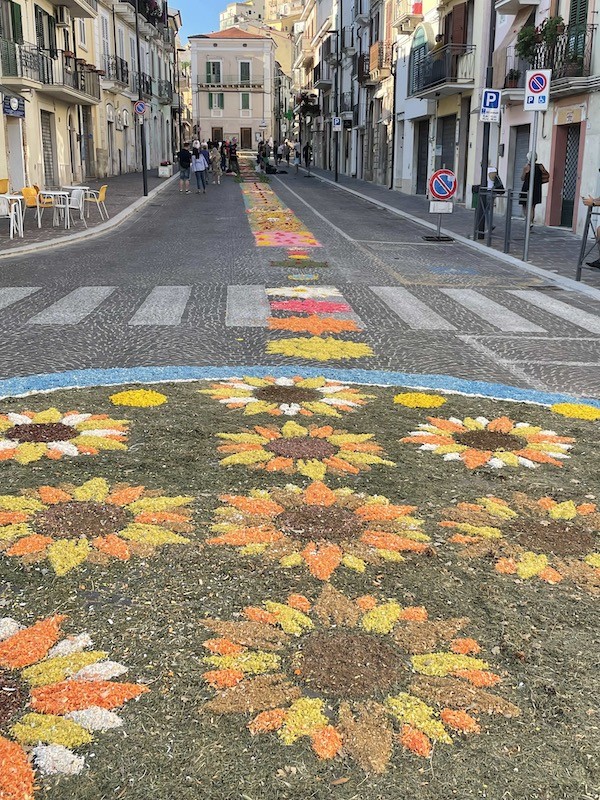 On Friday mornings there is an open air market with local produce.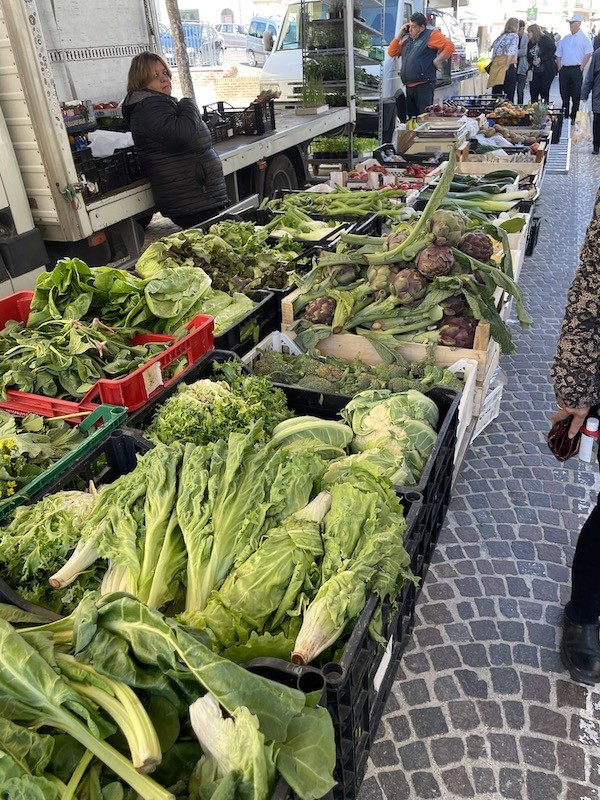 You can find fresh caught fish, cheese and my favorite Porchetta!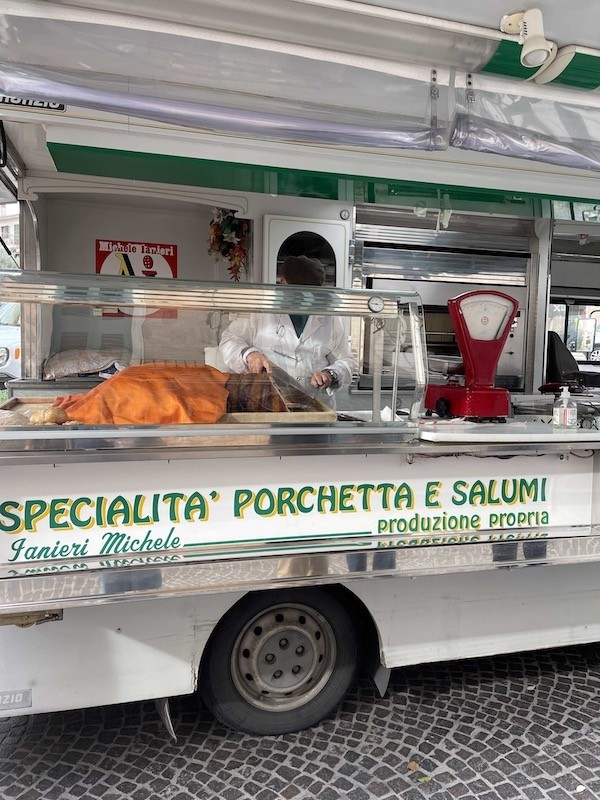 We love just taking in the moment by sitting at a sidewalk cafe enjoying some Italian pastries or gelato at one of the many little cafe's.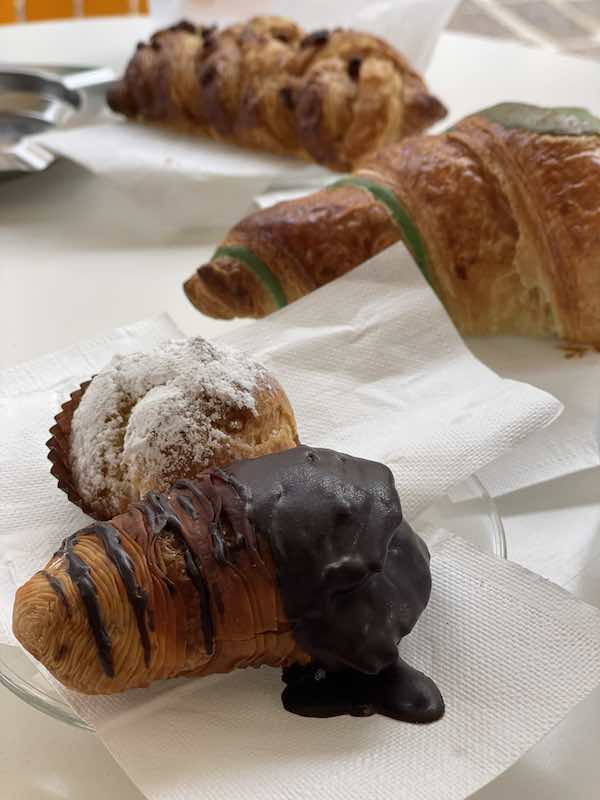 It is so fun to watch the charm of Casoli people go about their daily life.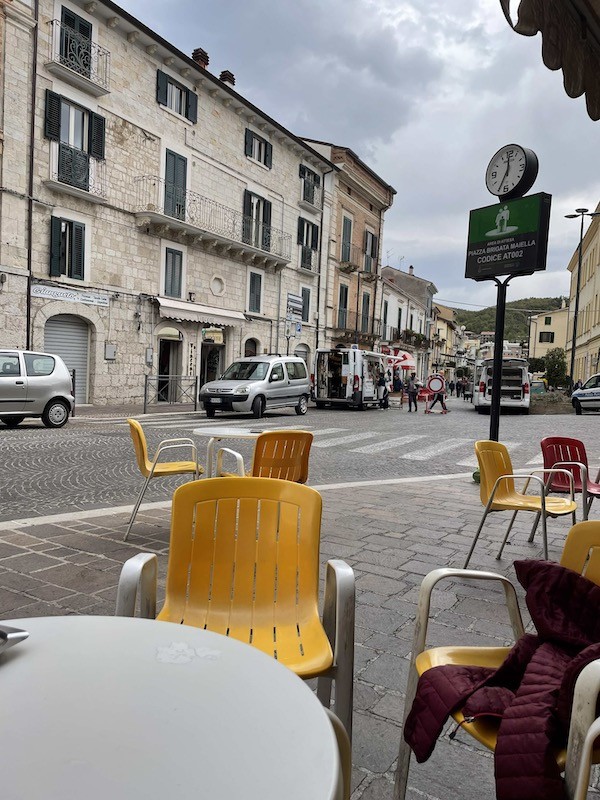 Looking out the garden gates of Palazzo Ricci, my hubby and I steal a little kiss.
This is what real Italy is like 🙂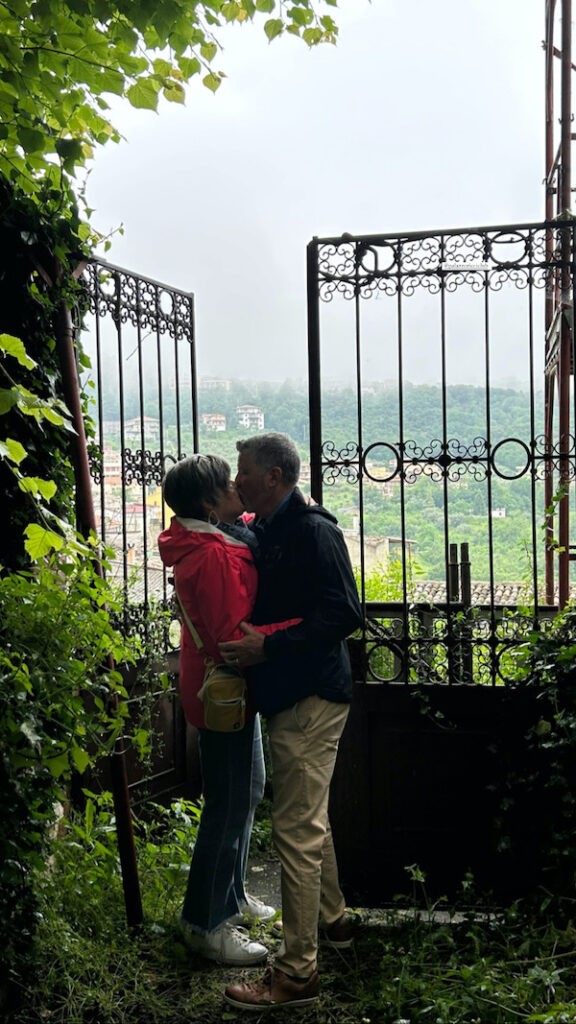 To learn more about our Palazzo Ricci go to our website to learn how you can own a piece of real Italy
Shop My Travel Clothes
:,