Have you ever heard of a funnel neck top before? I didn't either until I bought this top from Jcrew a year or so ago. In fact I had to google it to find out what it is called haha. It really is a fun shape with an open collar and pullover fashionable style.
This particular top is not available in Jcrew stores but I did find some on other sites and included links at the bottom of the post. You can also look on Poshmark to find some as well. I will show you how I wear this funnel top that is perfect for spring.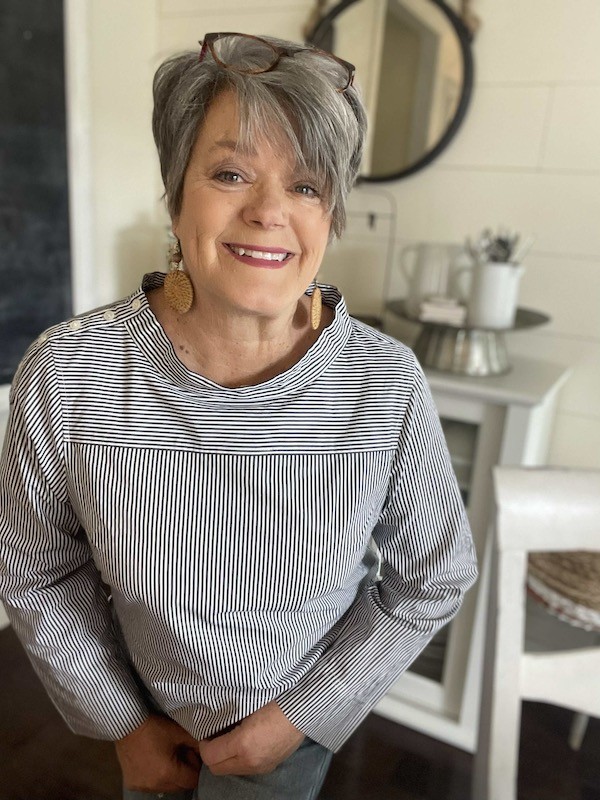 Funnel neck pullover top
I am always on the lookout for cute tops that flatter my short waist. When I found this top I was thrilled with the style. The open funnel neck is very flattering even on my old wrinkly neck. It has long sleeves and buttons up on the shoulder to the neck.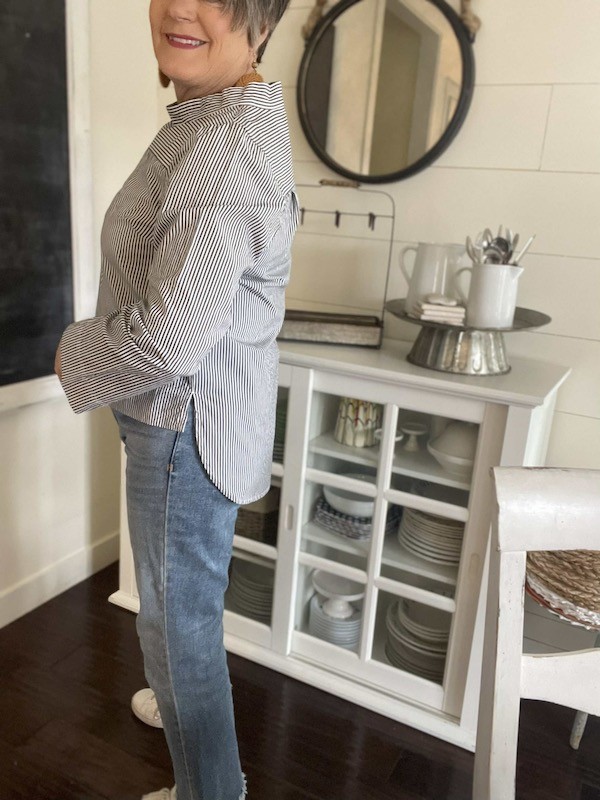 This funnel neck top is longer in the back and shorter in the front. If you have a longer torso this will not work for you because it is quite short. If I lift up my arms you might see my tummy hanging out.
Not a great look but I am not going to be waving my arms around when I wear this so it works for me.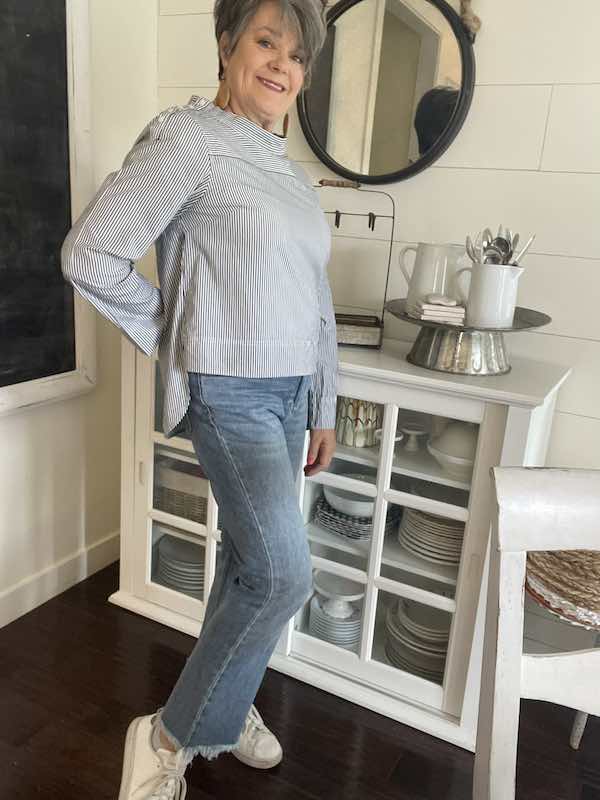 The sleeves are quite long so I sometimes roll up the cuff area to keep them from dragging in things.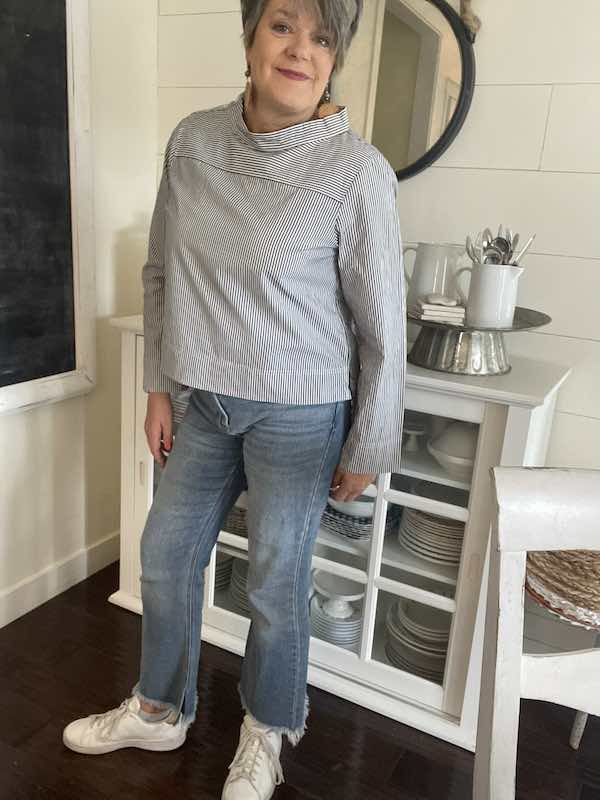 Raw hem jeans
You know I love raw hem jeans! I found this pair at a little boutique near my home. These pants are so comfortable with a little stretch in them.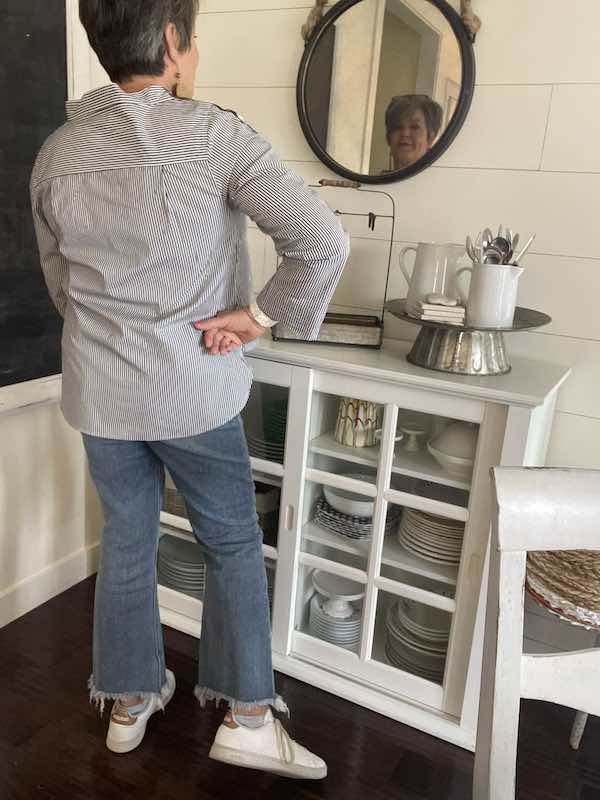 You probably can't tell from the photos but on the inside bottom edge there is a little split. It just adds a little fun detail to the jeans.
I can't wait to wear these with sandals for spring and summer. If the weather ever decides to warm up completely for spring. Sheesh it has been long time coming!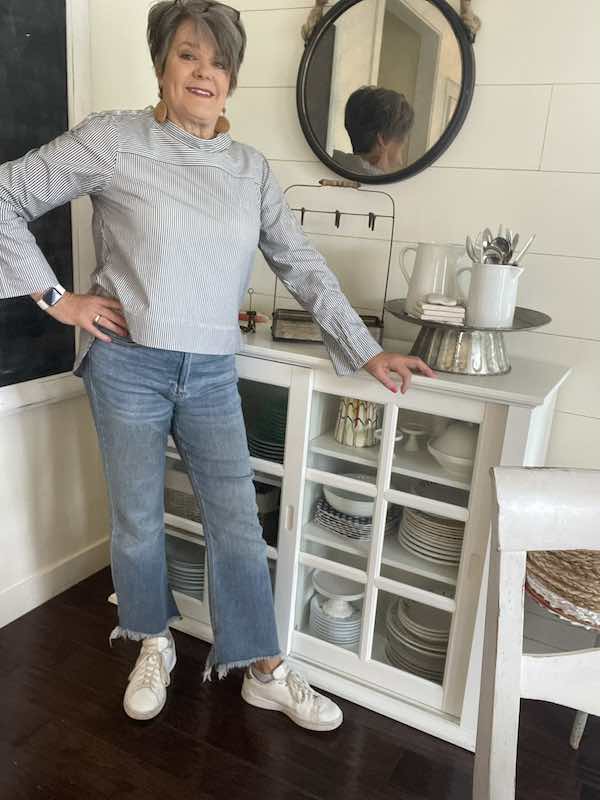 Style funnel top with red jacket
Since we had some rain and cooler temps a fun red jacket is just the thing. I bought this jacket years ago but I found a few similar looking ones. The links for these items are at the bottom of the post.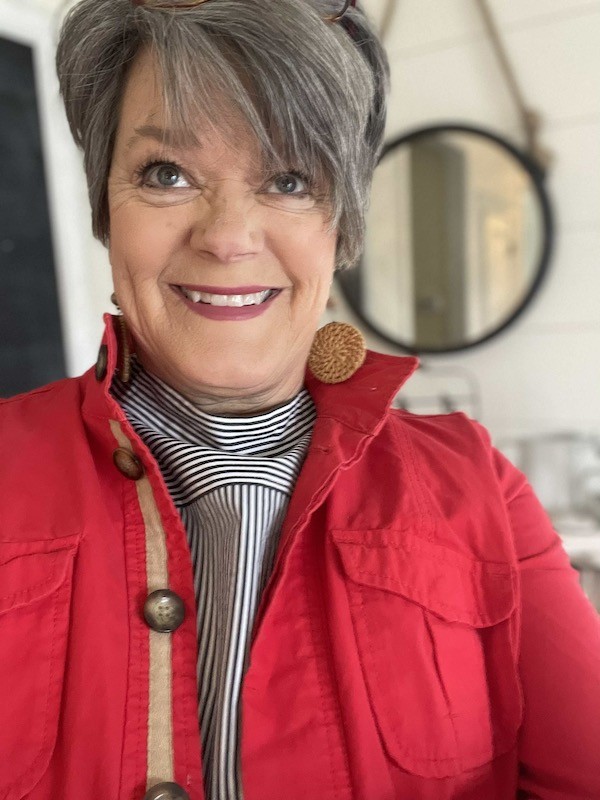 This jacket hits me right at my thighs kind of like a tunic. It has a cinched waist that you can draw in as much or as little as you want. This helps create a waist for me!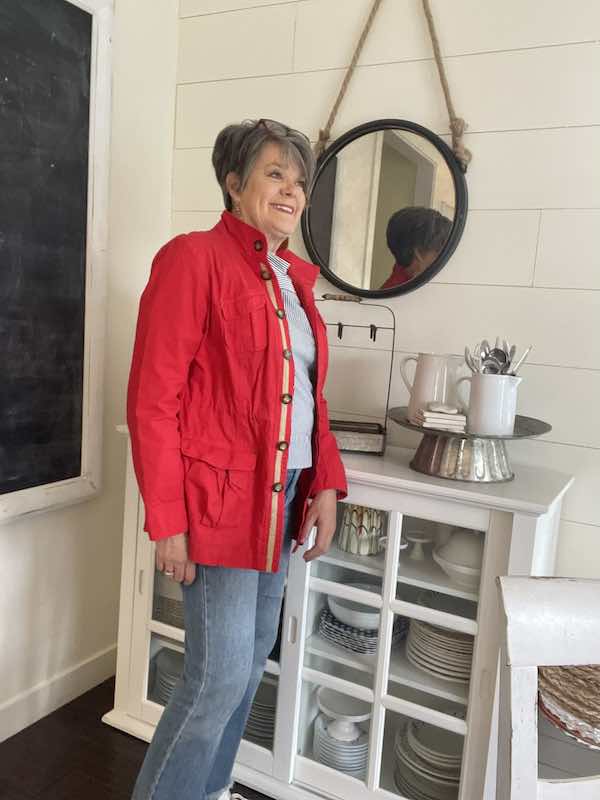 It kind of has a nautical look and feel with my white adidas sneakers which I love!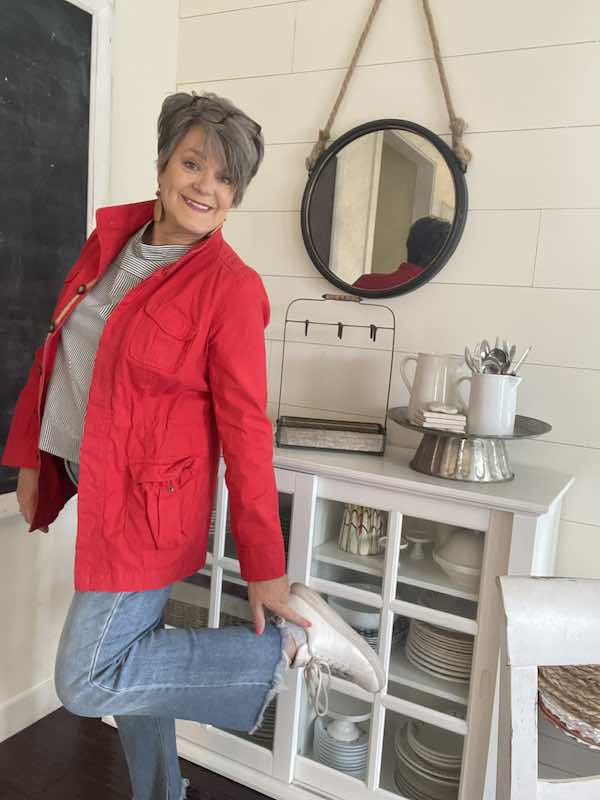 I love the skinny stripe on this funnel neck top because it creates lines going down from my neck to my waist.
Hope this outfit gives you some fun ideas on how to wear a funnel neck top with a lightweight jacket and a pair of cute jeans.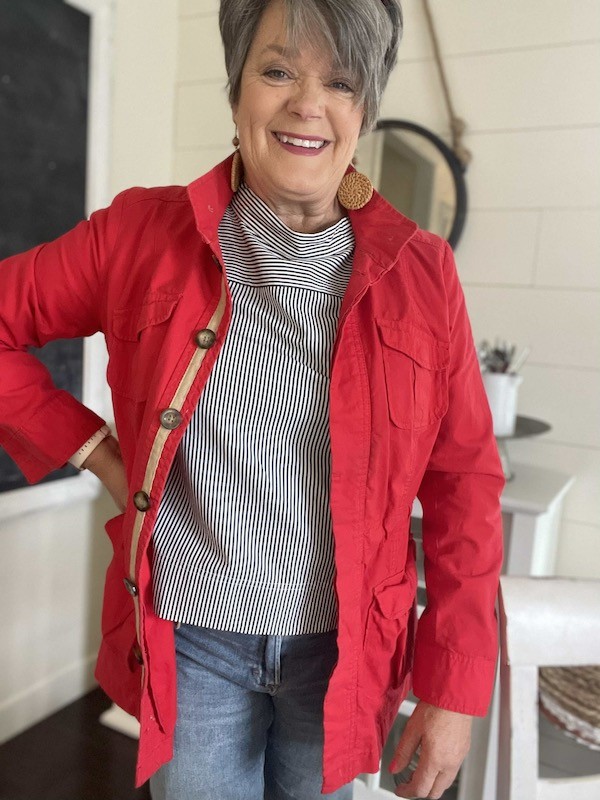 More Karins Kottage Fashion
Shop Similar Items