We are headed to beloved Casoli and we decided to stop in to see the fountains in Tivoli. The town of Tivoli is known for 3 historic sites. They are Villa D'este, Hadrian's Villa and Villa Gregoriana. We went to my most favorite gardens that has fountains of wonder at the Villa D'este.
This 16th-century structure is a UNESCO World Heritage Site and something that you cannot miss visiting. It is only an hour outside of Rome. You will find landscaped gardens, lavish fountains, statues, and grottoes that will take your breath away.
Villa D'Este fountains in Tivoli
The Villa d'Este is a historic building that was built for the Governor of Tivoli, Cardinal Ippolito II d'Este, in the 16th century and showcases the rich luxury of Renaissance culture.
When you enter the building you will go through many rooms with exquisite frescoes and mosaics on every wall and ceiling. It reminds me so much of walking the halls of the Vatican. The details of every painting are mind blowing.
Once you go through the rooms you exit out to a massive terrace that not only looks out over the gardens but the entire city of Tivoli.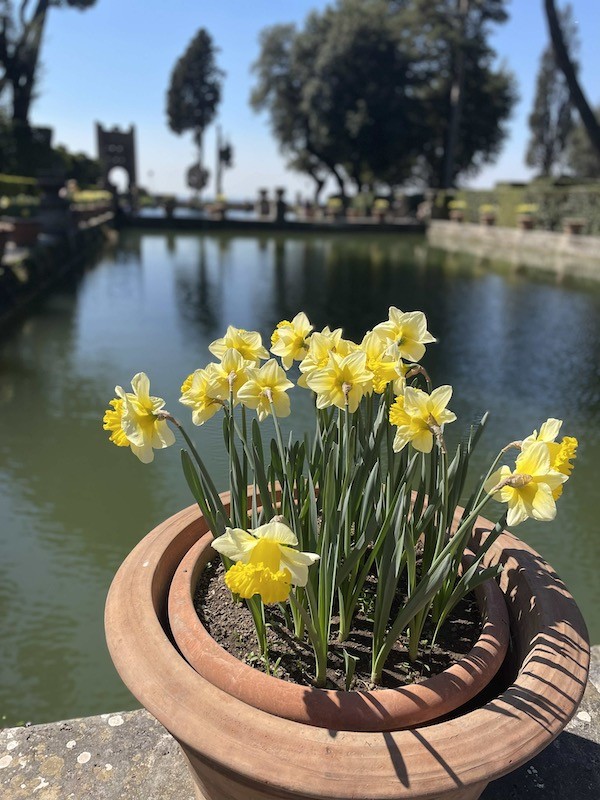 The Fountains of Wonder in Tivoli
There are 51 fountains on the property with hundreds of spouts, jets, and over 60 waterfalls all work entirely by the force of gravity. I just can't fathom how they figured out how to create this magical space so many hundreds of years ago.
The gardens in Tivoli are a must stop whenever you are in Rome.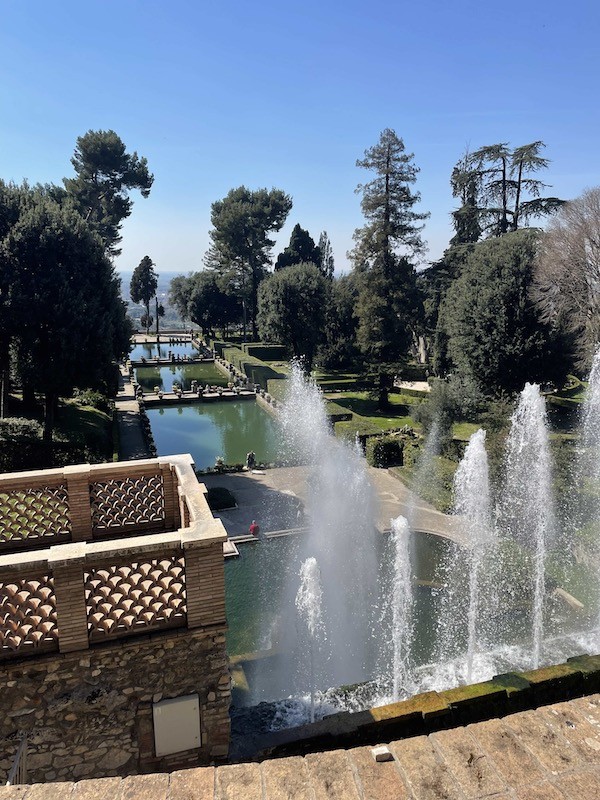 My favorite area is this area where there are carved lion heads spouting water. There must be hundreds of them all in a row with beautiful moss and foliage all around them.
These are truly fountains of wonder in Tivoli.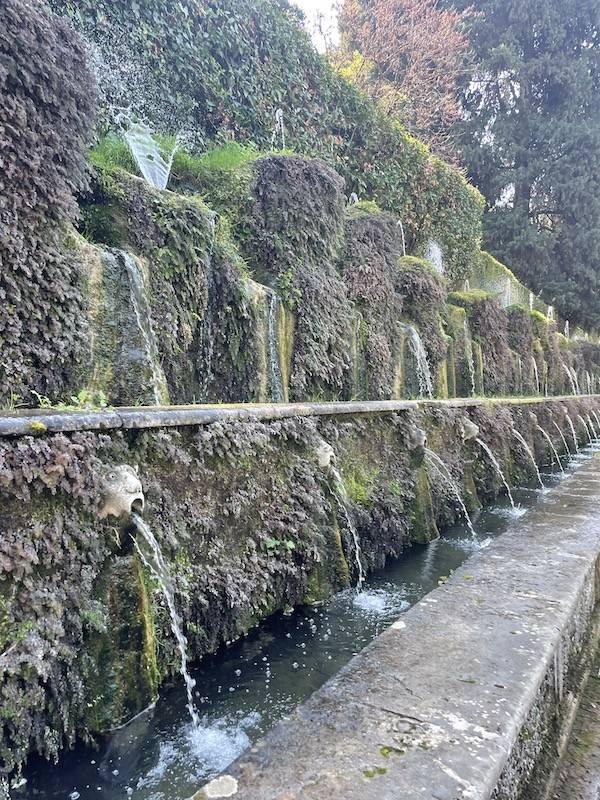 Every where you walk there is something new to discover. There are many grottos, statues and lush garden areas to explore.
Water fountains are everywhere and everyone is a spectacle to behold.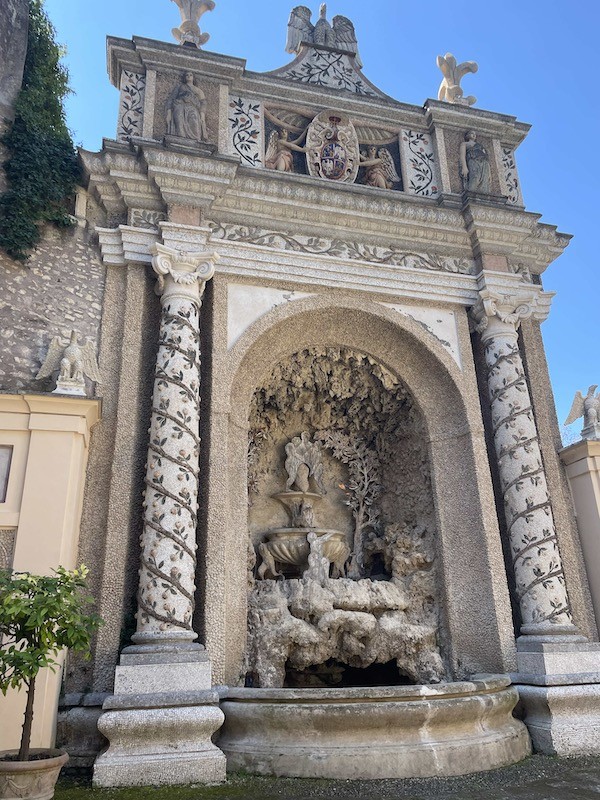 The lower gardens have pools that are fed by huge cascading waterfalls. It is really something to behold.
The last time we were there was during the pandemic, I think we were the only ones there! This time it was a little more crowded with lots of school kids touring the gardens but still wonderful.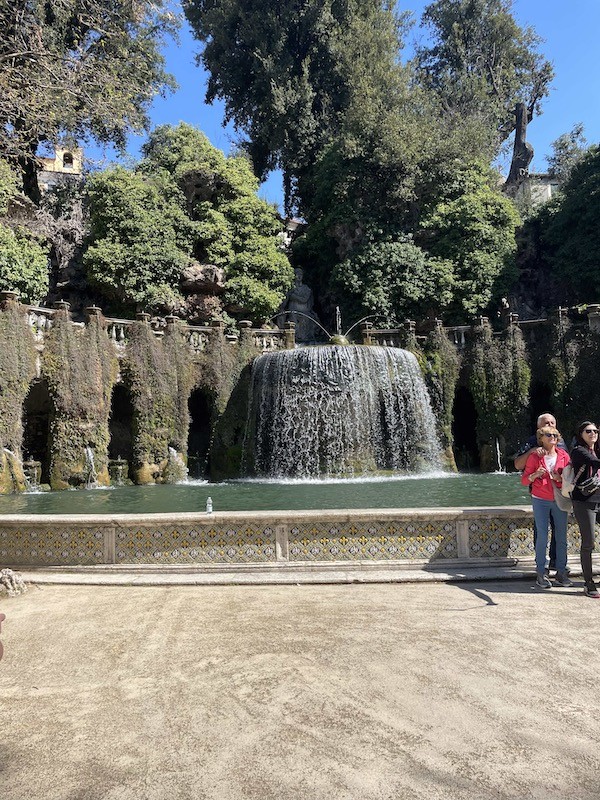 The Lush Gardens
Acres and acres of lush terraced garden areas make you want to stay there all day. Manicured hedges and massive towering trees that are hundreds of years old.
Pots of spring flowers line the paths as you walk all around.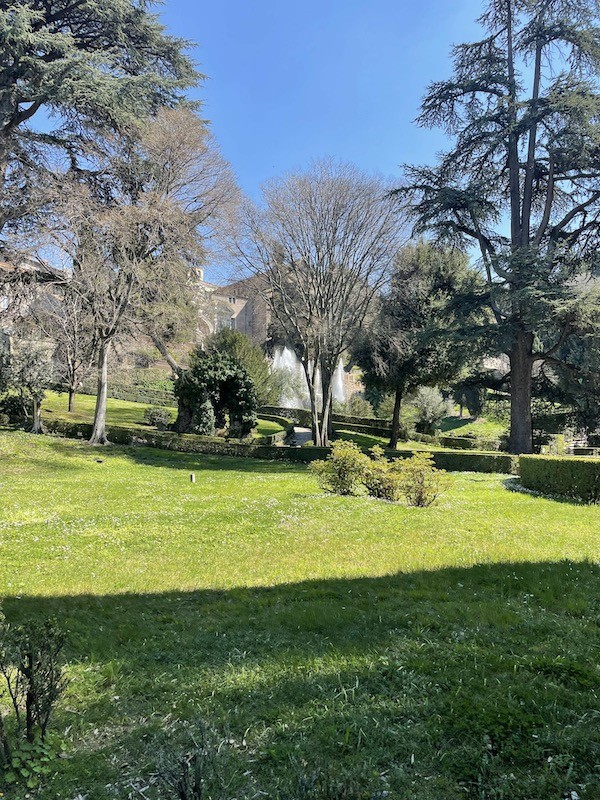 The entire grounds are like something out of your imagination it just doesn't seem real.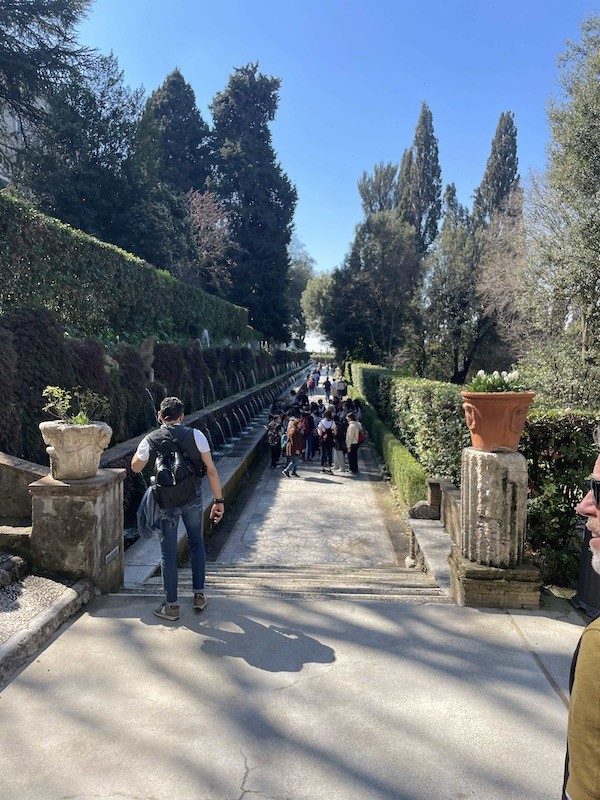 The Villa D'Este
The villa was commissioned by Cardinal Ippolito II d Este, a former governor of Tivoli and son of Lucrezia Borgia, and the work was carried out by the ingenious architect Pirro Logorio. The works, which started in 1550 and lasted for about 20 years, had to overcome many difficulties.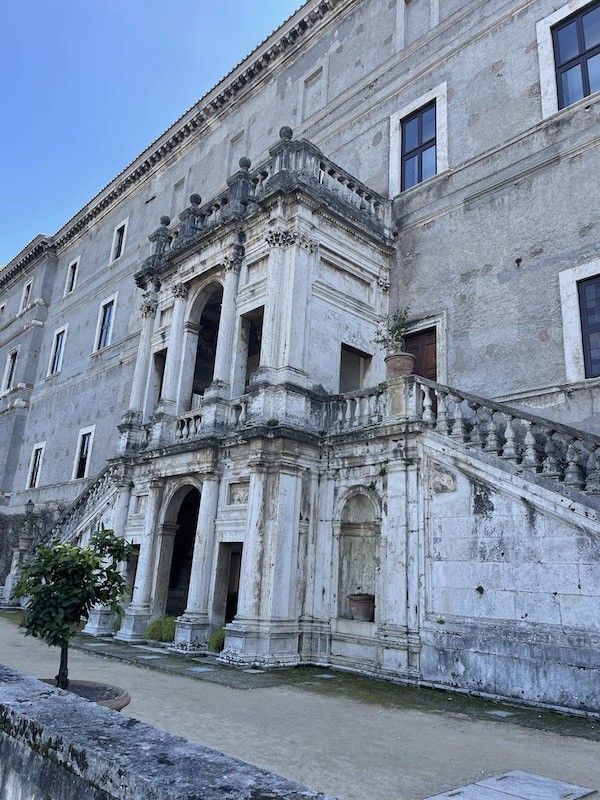 Inside the Villa are rooms and rooms full of painted fresco's and lots of gorgeous mosaics like this one! Just look closely at all details.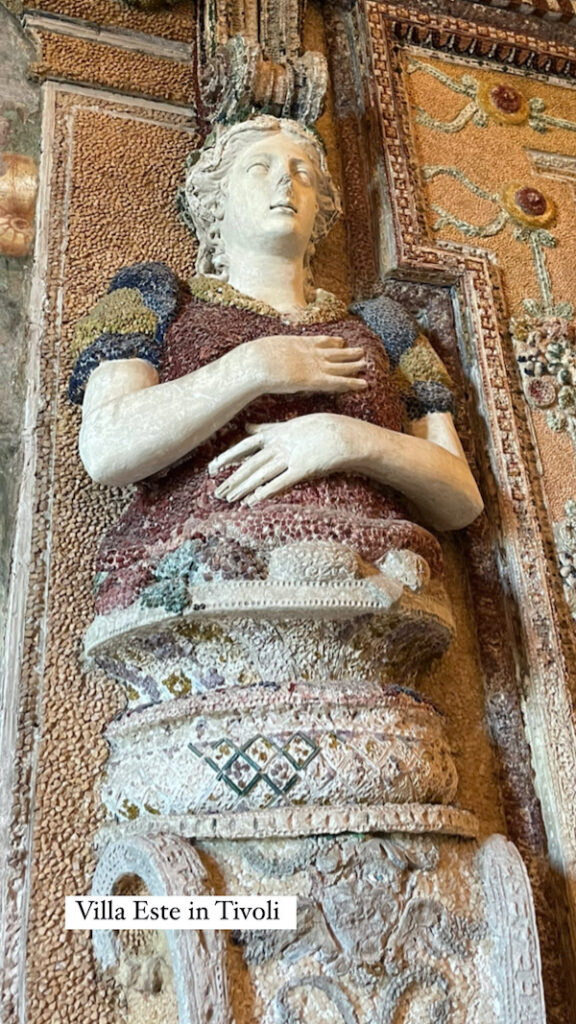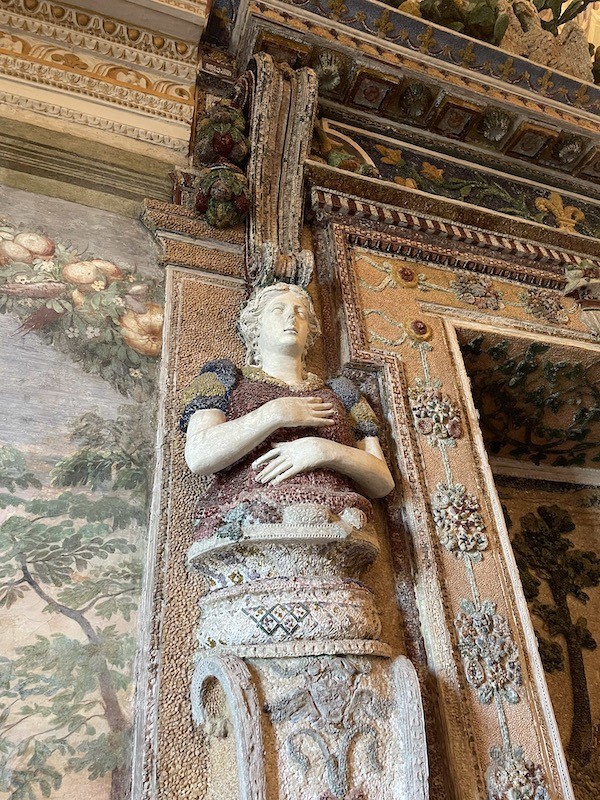 The fountains of wonder in Tivoli is place that you can relax away from the busy sometimes hectic pace of Rome. The water gushing from the many fountains, which can still be appreciated today in their great splendor, comes directly from the River Aniene through a 600-meter underground channel.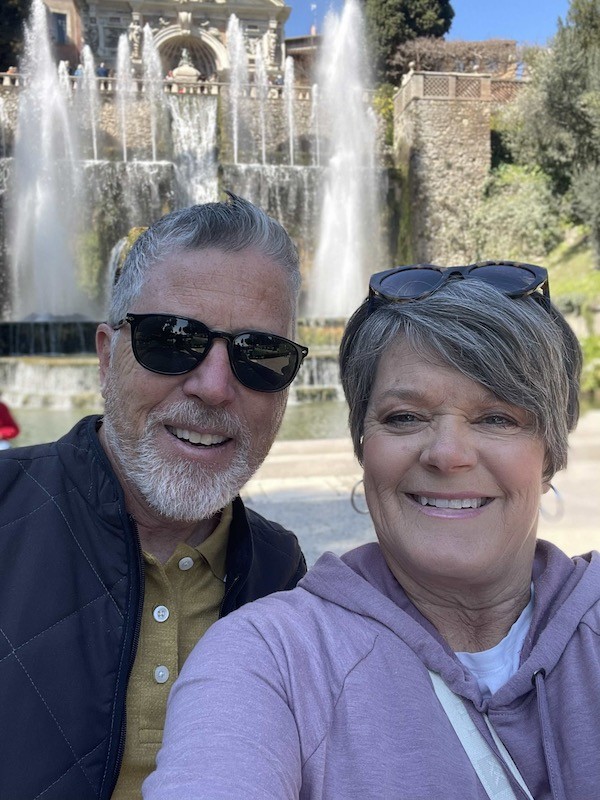 As we were leaving I found this big bathtub that has a water spout filling it.
Anyone for a bath? haha