I am back from Italy and excited to get some fall decor going on in my house. It was so fun seeing the ideas from last weeks linky party and I am excited to highlight some pumpkin and pirates this week haha! I still have some jet lag going on so I kinda feel like I am a walking zombie so if I write weird you will know why.
These fun pumpkin decor ideas and yummy pumpkin brie recipe sound fabulous. The cute Pirate wreath is such a fun unique idea for Halloween! All these ideas are motivating me to get out my Fall/Halloween boxes from the garage. How many of you already have your fall decor up?
I did make one fun thing…a witch hat made from a paper bag! You will have to check it out here. It really turned out so cute!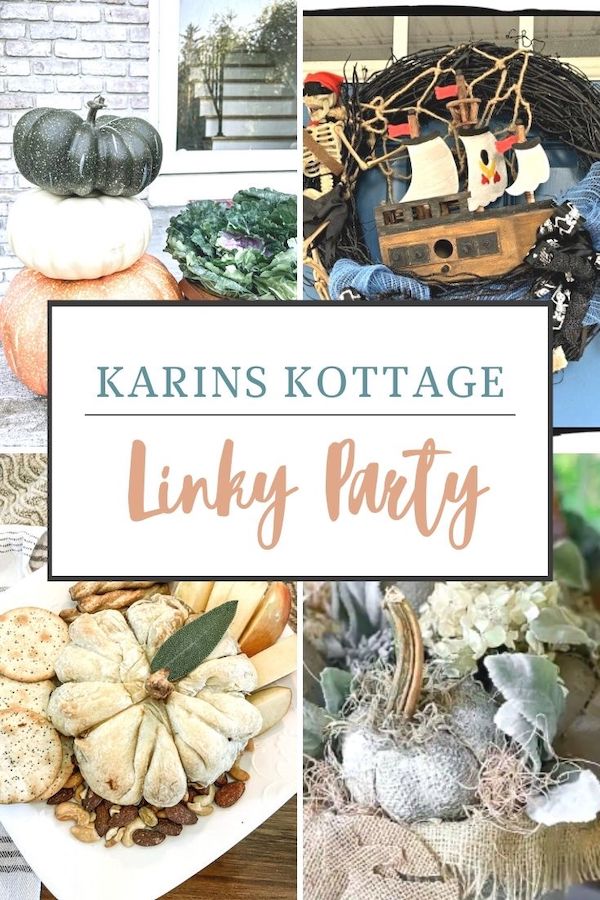 Linky Party Pumpkins and Pirate Ideas
Ok I am dying over this pumpkin baked brie from Our Tiny Nest! The idea of using kitchen string to create the shape of pumpkin is brilliant!
This will be a must to make!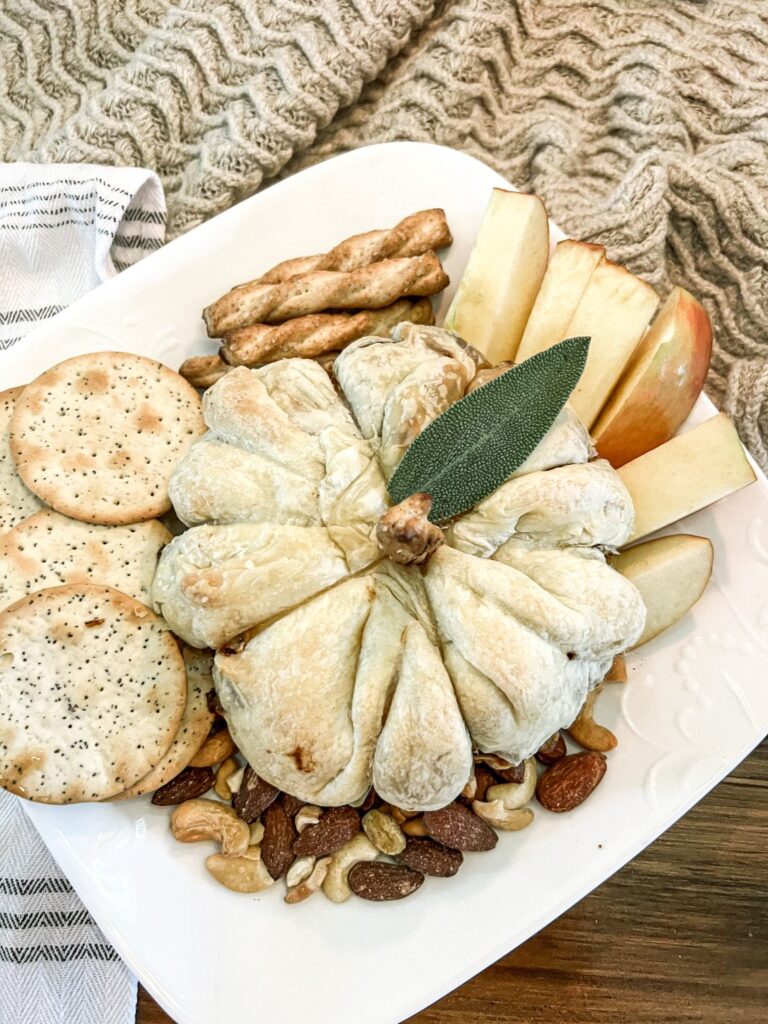 Our tiny nest had two posts that I fell in love with and this is the second one! Fall front porch decor that isn't mums!
I am all about making a pumpkin topiary plus I love her idea using faux cabbage leaves in the bucket!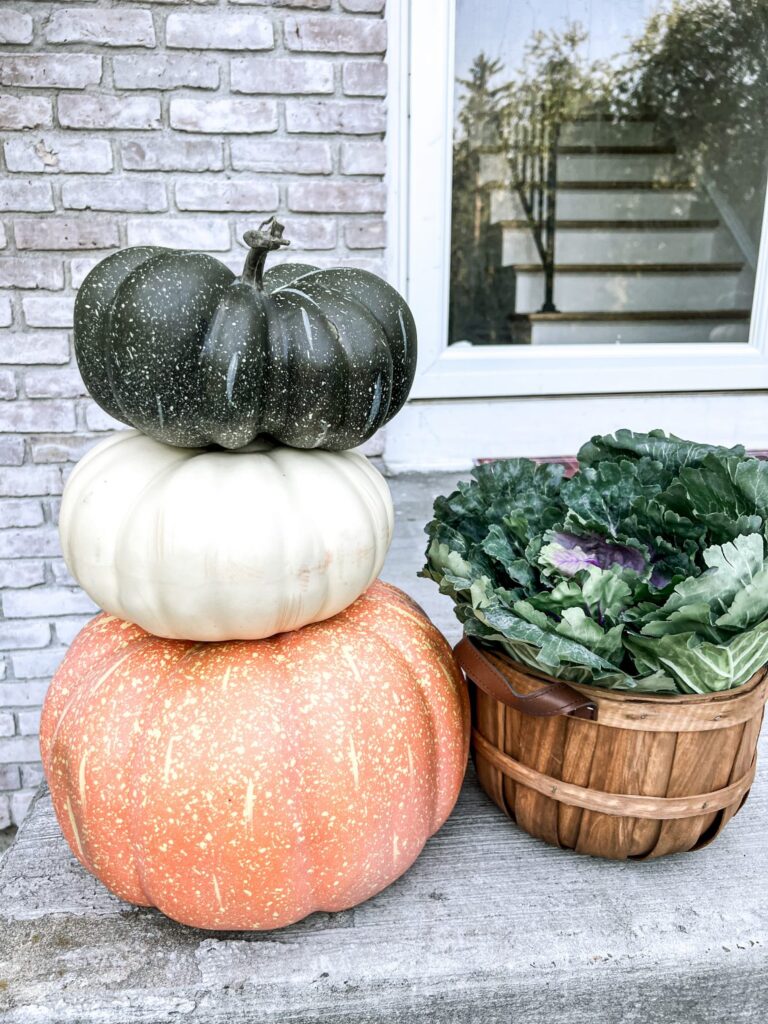 If you have followed me for a while you know that I love Pirate stuff for Halloween.
This sunken pirate ship wreath is fantastic! Debbees Buzz always comes up with fun things!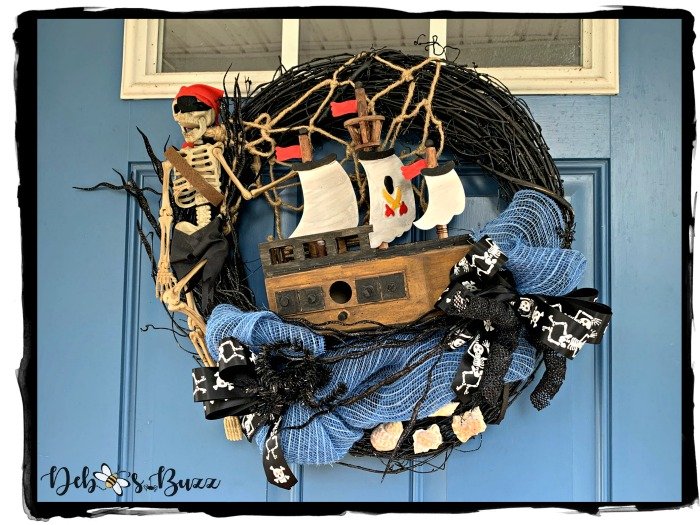 Here is another great post- 4 ways to transform dollar store pumpkins from Wm Design house . Dollar store pumpkins are the best to makeover into beautiful decor items for your home!
I made some yarn pumpkins using dollar store pumpkins and you would never know they started with the cheap dollar store one.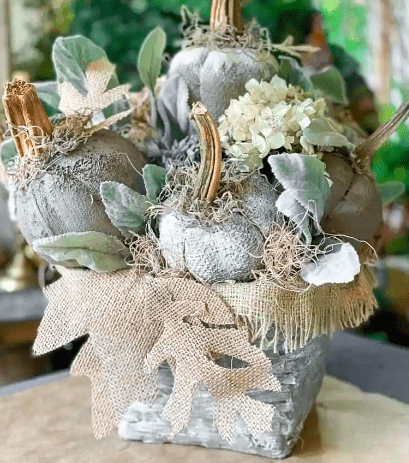 Thank you everyone for coming to my party each and sharing you fabulous ideas.
Karins Kottage Happenings
As I mentioned above I made this really cute witch hat out of a paper sack. I think I will be using it in a tablescape coming soon. It was so easy to make and turned out better than I thought it would!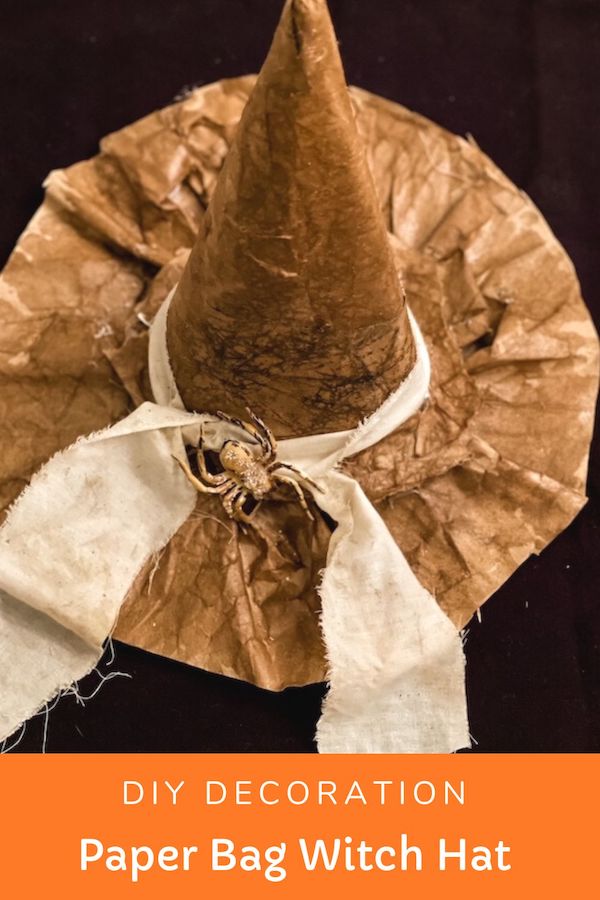 Here is an older Halloween linky party that also has some fabulous ideas
Who is having a Halloween party this year?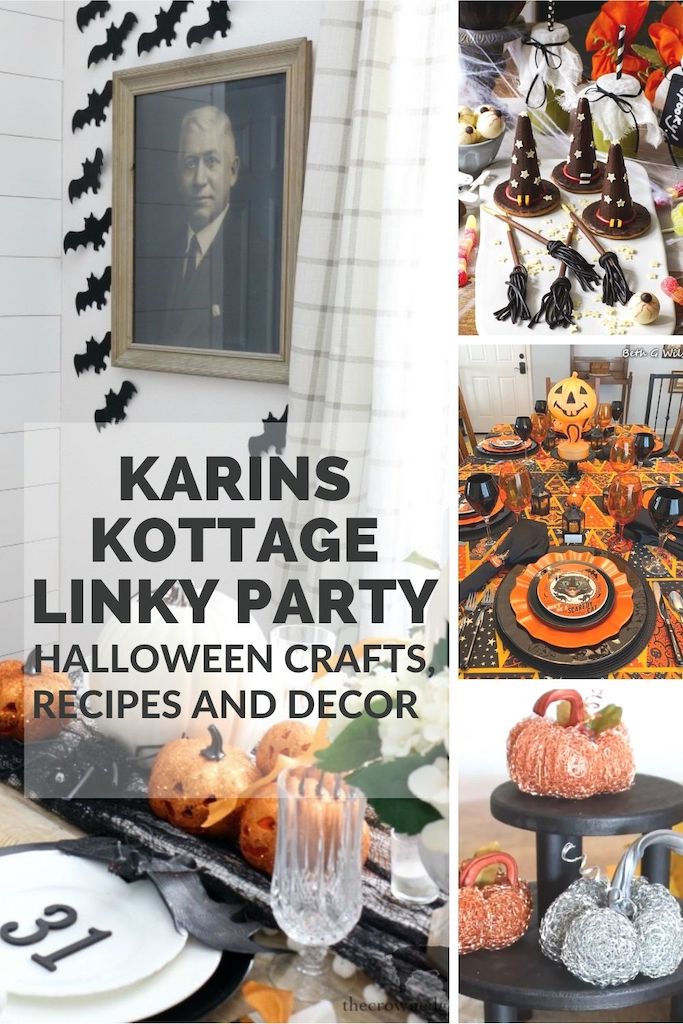 Linky Party
Shop Halloween