Happy Summer everyone! Seeing so many fabulous summer tablescapes and recipes last week was awesome! Red white and blue, pinks, greens and blues. Father's day themed tablescapes and loads of delicious recipes! You make my job harder each week trying to choose what to highlight and I love it!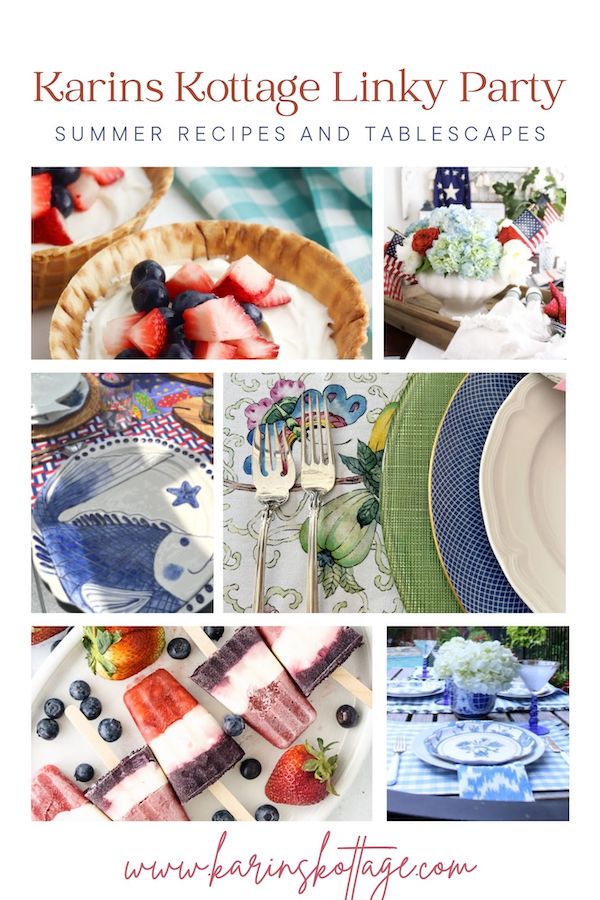 Karins Kottage linky party highlights
These are the bloggers I chose from last weeks linky party! If you missed last weeks party make sure to pop over and take a look at all the ideas here.
Summer recipes
Just look at these gorgeous red white and blue popsicles! Made in layers of strawberry, cheesecake and blueberries! The wooden spoon effect shares this recipe and lots of other yummy popsicle recipes!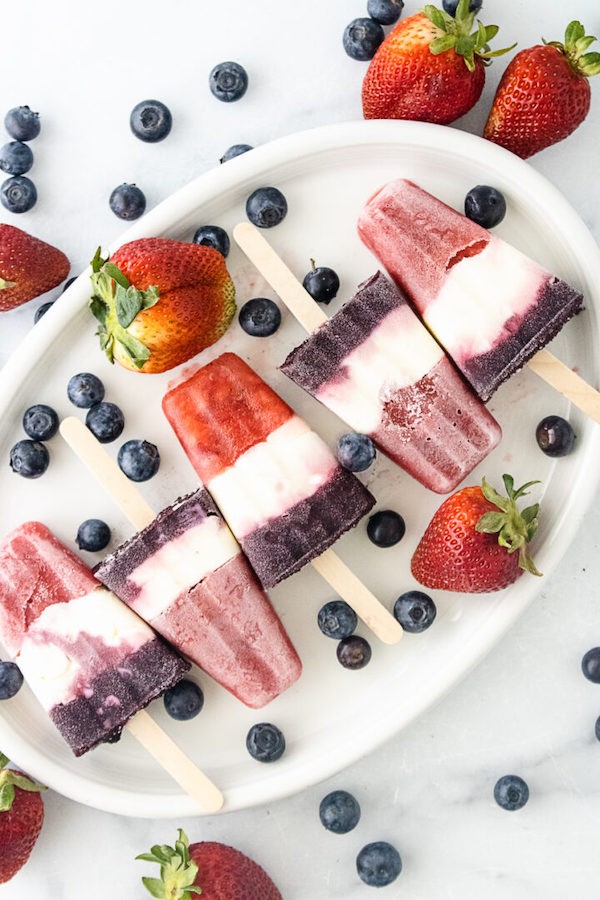 Fat Daddie Foodie shows how to make these no bake mini cheese cake waffle bowls! I am all in for these!
The perfect dessert to make on a hot summer day!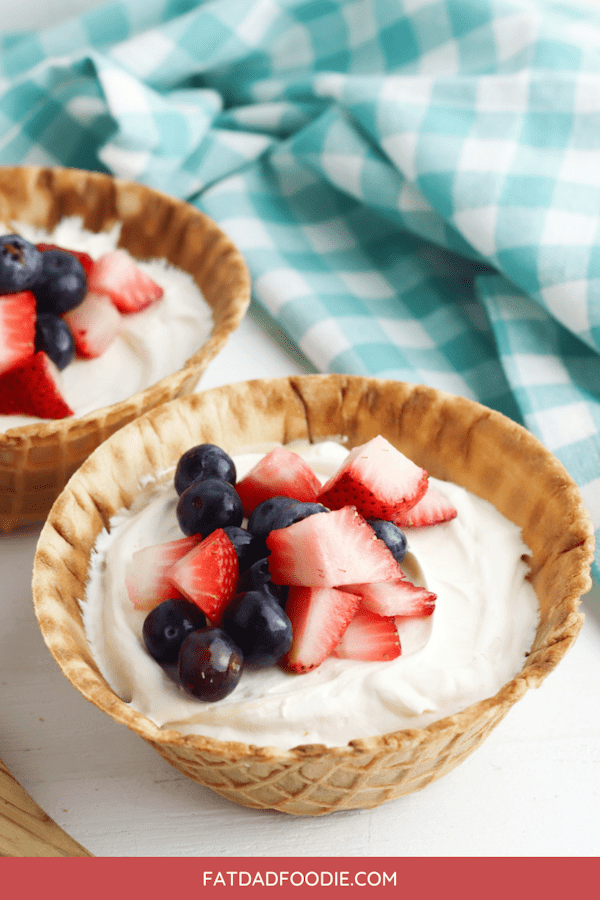 Linky party Summer Tablescapes Highlighted
You will love this Come to dinner at 8 Summertime blossoms on the table. I love the all the color combinations.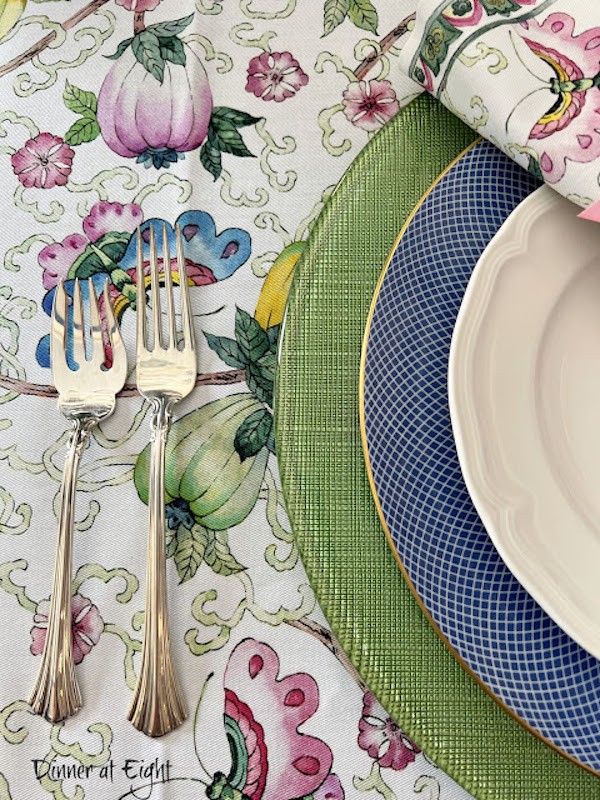 How cute is this Let's go fishing tablescape from The painted apron. Such a cute idea for Father's day!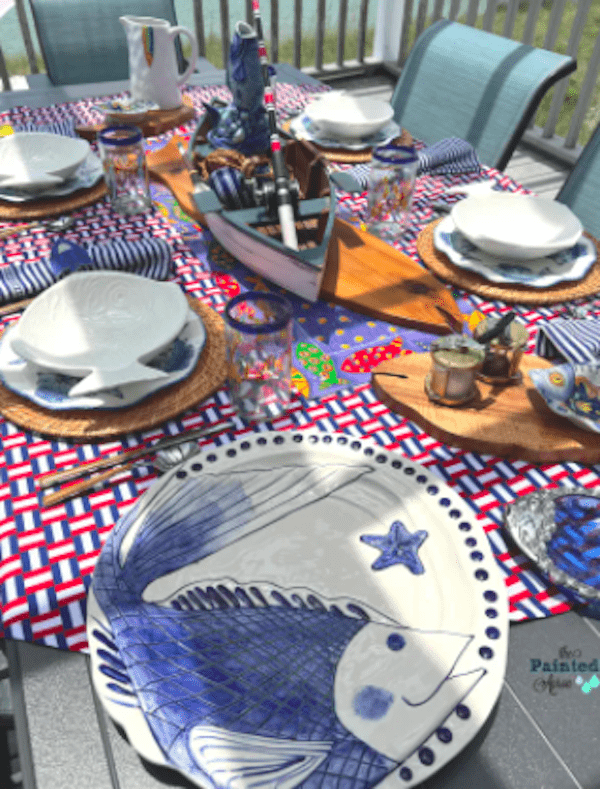 Midwest Life and Style is sharing the best ideas for a patriotic tablescape! I love her photos!
I just love seeing all these fun summer tablescapes and recipes. They are definitely ones to pin!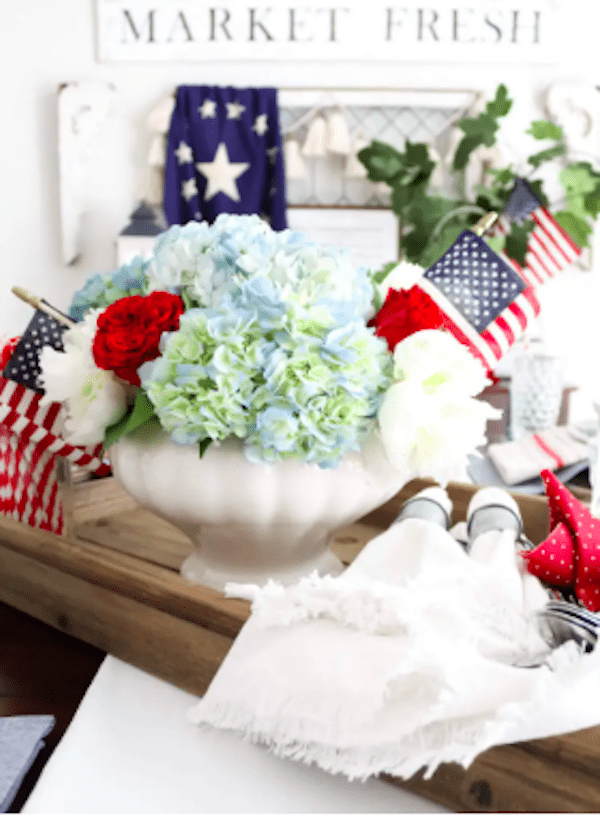 Bluesky at home created this fabulous outdoor summer tablescape. I love love the blue and white!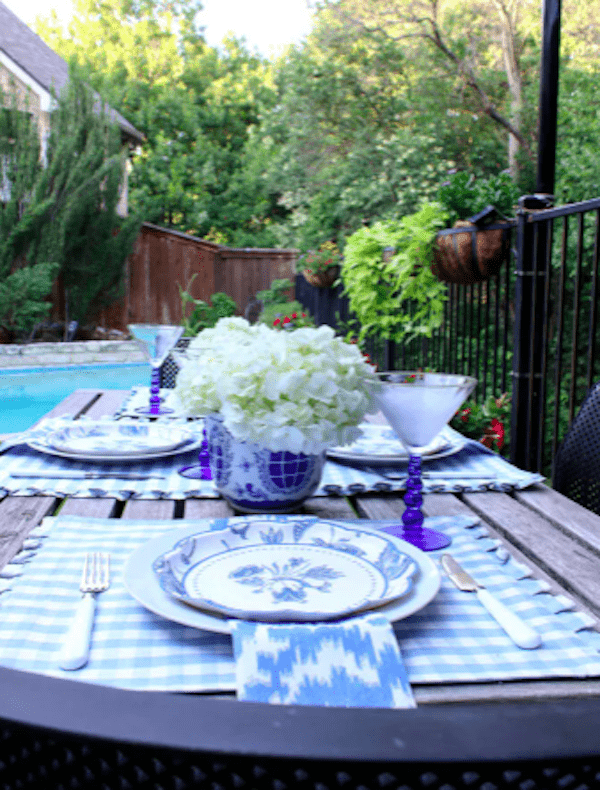 What's been happening here at the Kottage?
I am traveling in Italy and it has been wonderful. We are here with some people who are interested in our Palazzo Ricci, who have become our new friends. Stefano, another friend of ours, owns Abruzzo Gourmet restaurant. Stefano always has the best non alcoholic drinks for us.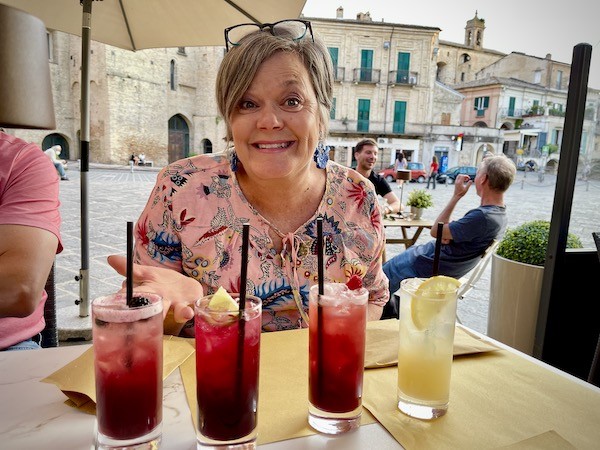 Lanciano was a buzz of excitement last night! The festival of St. Anthony was going on. Music in the streets, and lots of porchetta! This man is the quintessential Italian butcher don't you think?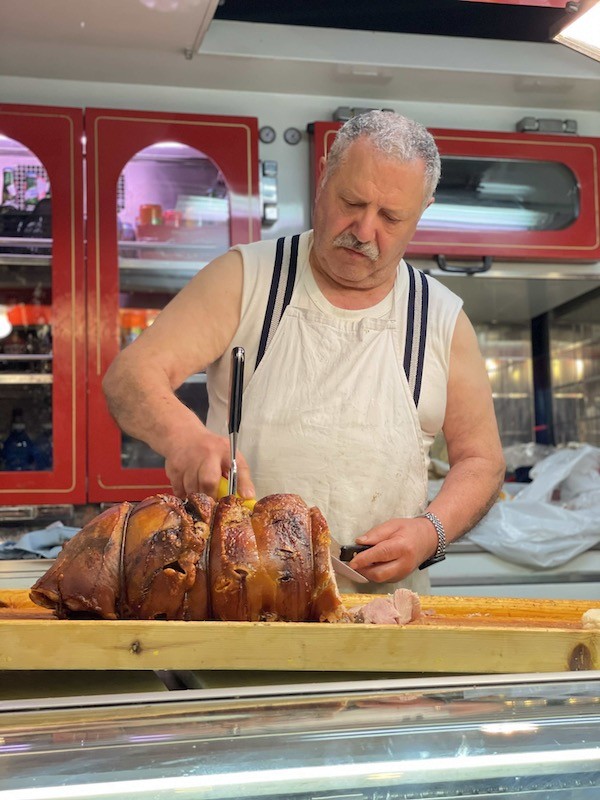 This medieval castle is called Roccascalegna and is very near to our Palazzo. It is stunning sitting on the edge of this rock. Inside there is a small museum showing some of the torture devices that were used.
It is horrific what they used to do!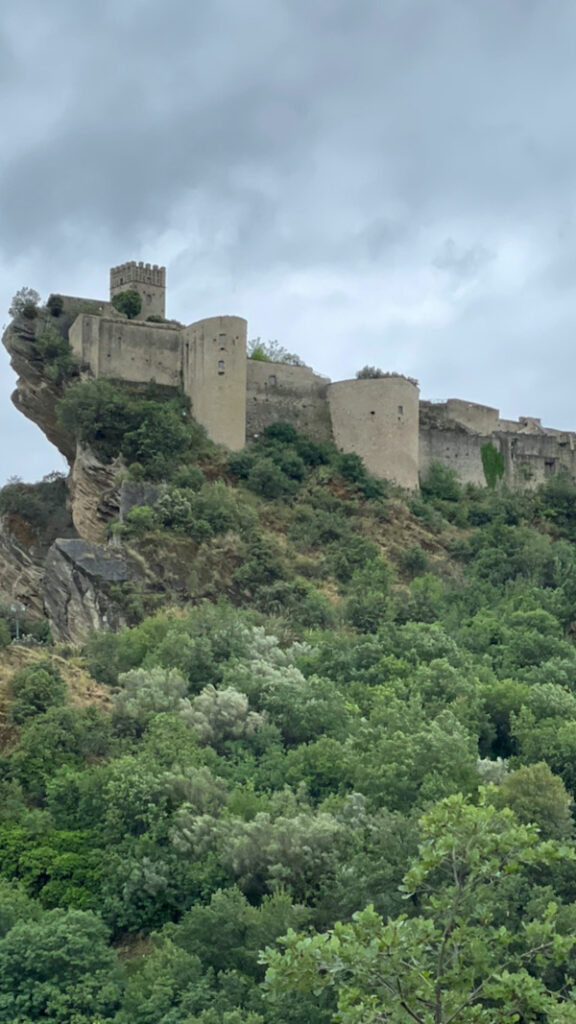 Pizza is a must when in Italy! We had this delicious pizza at Abruzzo Gourmet. I love fresh ingredients on pizza!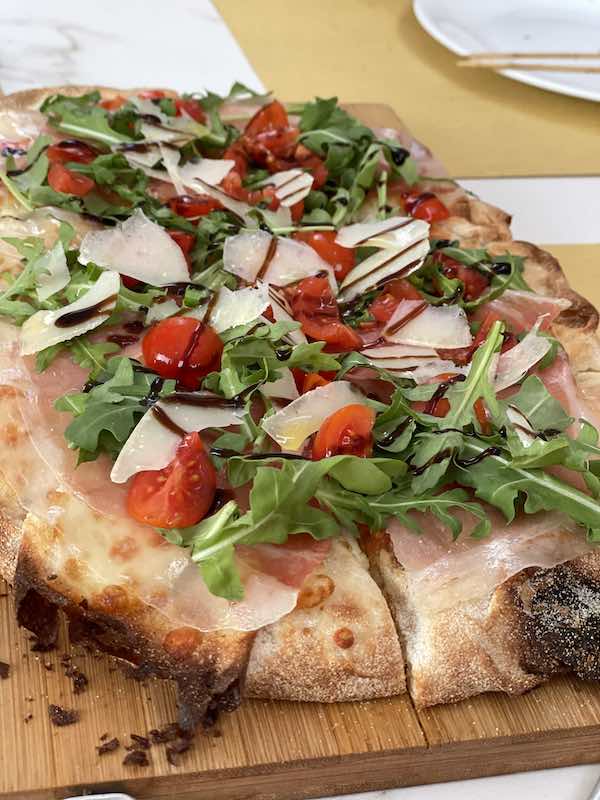 Palazzo Ricci Update
The cottage section of Palazzo Ricci is really coming along! The ceilings are completely renovated, the exterior walls are finished and beautiful. The interior walls of the cottage are nearly completed. If you are new here you can read about how we ended up buying a 250 yr. old Palace in Italy here!
This cottage residence (one of 14) will be 2,000 sq. feet, 3 bedrooms, 3 baths, full gourmet kitchen, living room and a den. There is a small office area and a private garden. You can see the renderings of what it will look like here on our website Palazzoricci.com.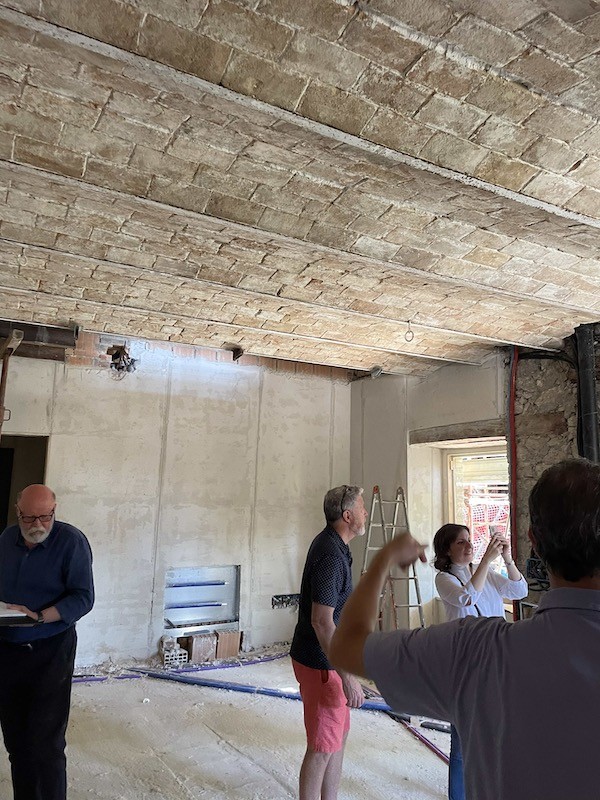 This particular room will be in the penthouse! It will be the gourmet kitchen. Oh my gosh! I can't believe how much light is in this kitchen. it is going to be stunning!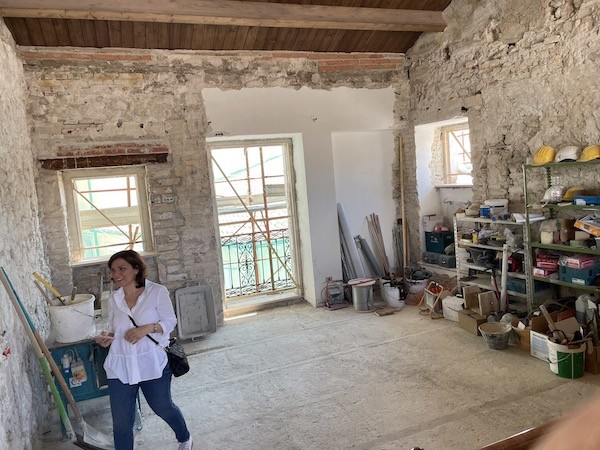 From the kitchen you will be able to look out over the living room through the retractable glass wall onto the terrace and out to the Majella mountains.
This is the rendering view from the kitchen looking out over the the living room.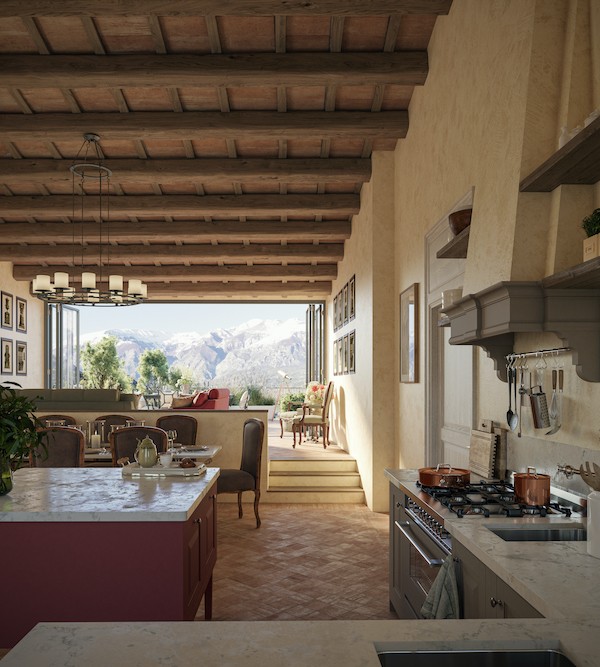 I seriously cannot wait!!
Join us on an experience tour to magical Casoli, Italy to learn more about how you can own a piece of Italian history at Palazzo Ricci! Click here to scheduled tours.
Summer Shopping
Don't you love the coastal grandmother style? You can shop for these items here.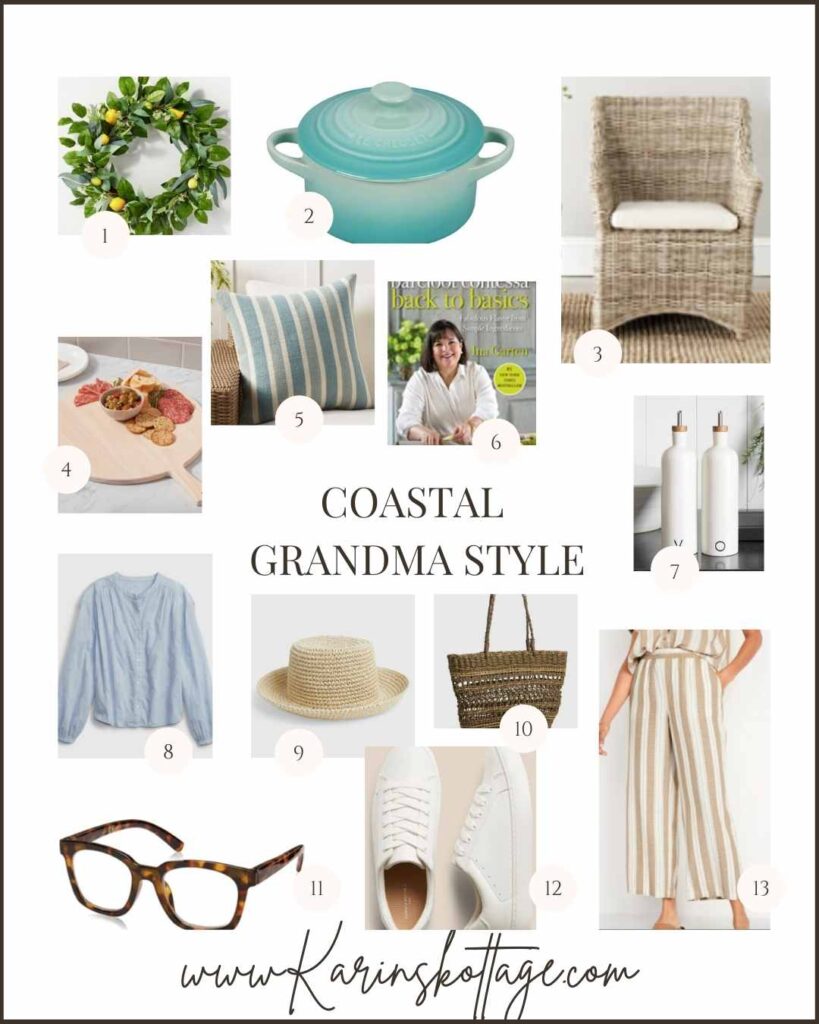 Linky Party