Finally here is the reveal of my sisters family room makeover!!
So now I am ready to show you the entire room completed!
First lets begin with where we started..
This particular wall has some fun wall decorations on it but they were spaced to far apart..
I love to use what we have to create something new.
On the main wall the TV was blocking the cute old window and there was no fabric window treatments above the blinds
We decided this desk area needed some ooomph with some shelving to create a built in look
This is the during picture of the room before we moved the large shelving unit on the right over to the other side of the room where the desk is. Also you will notice we took the clock out of the room and softened the windows with some easy cornices we made
We brought up the skinny shelving unit from another room in the house and placed it on the right side of the desk then we moved the big shelving unit over from the other side of the room and put it on the left side of the desk to create a built in look.
Tiff plans to add some shelves above the desk as well.
Cute Max is Tiff's youngest and he was "helping" us 🙂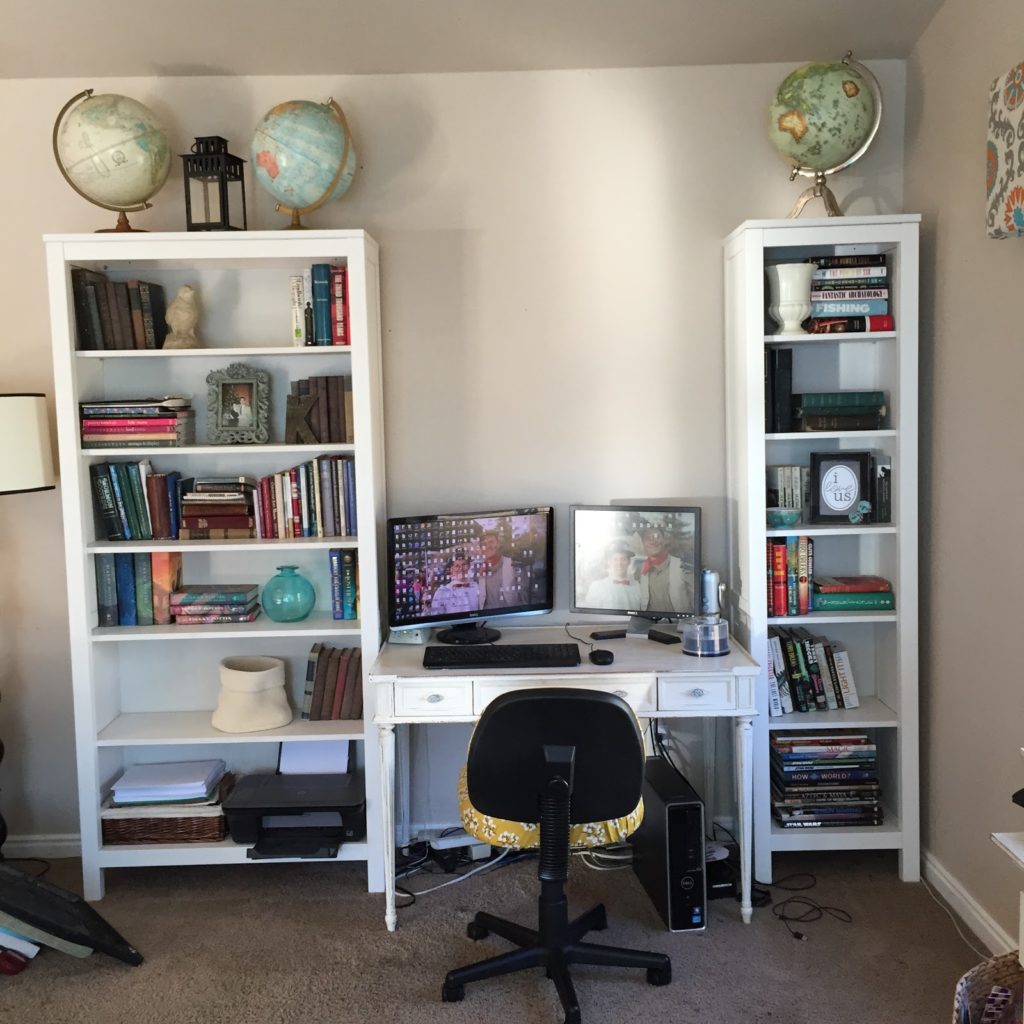 It just made a huge difference flanking the desk with shelving!
We went through all the books and nick knacks and chose the best ones to create a clean look.
Moving the large brown chair to the corner and hanging the old window above it and adding a floor lamp completed the look on this side of the room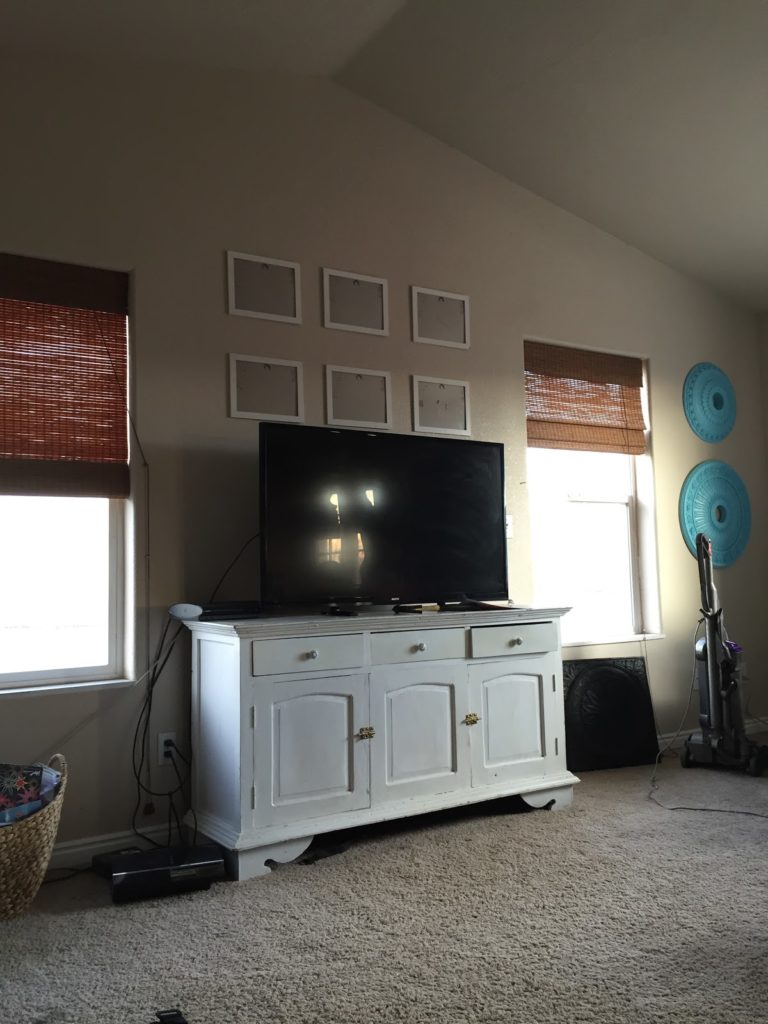 After taking the down the old window and clock we tried this idea of multiple frames above the TV but Tiff wanted something bigger up there and that's when we came up with the idea of the Sunburst!
Spray painting one of the ceiling medallions grey and adding paint sticks created such a fun large focal point.
Adding the fabric cornices also helps to complete the look and bring in some color and pattern
We found some fun orange and grey patterned pillows that really help to tie the room together and make this sofa feel comfy.
Tiff had this large black frame and first we used it to frame this metal number 5 but she ended up liking a spray painted letter K the best.
Over in the corner we used some of her wall art (ceiling medallions) hung one over the other and it really worked perfectly!
It was so fun to work on this makeover with my sis! it is so fun to use what you have to create a whole new look!
We would love to hear what you think!
Karin