Since I have yet to move into our new house …..
and I don't any of my projects completed enough to show you the finished product…..
I have decided to change up the look of my blog. Let me know what you think.
Soon I will be in my house and I will have lots of pictures of all the fun things I have been up to
Until then here are some photos of Ideas I love love love and I am trying to incorporate some of these ideas in my new home.
I have painted some of the rooms in my house a similar blue color like this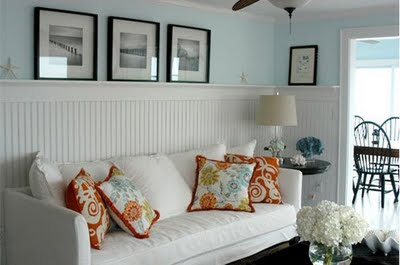 Dont you love love love this dining room!!
Miss Mustard Seed
has done an amazing job and is selling this dining room set that she refinished. The chandelier is stunning as well as the fabric she has used as curtains. I love all these ideas.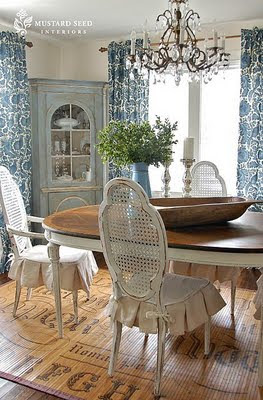 I love the pop of Orange color in this room!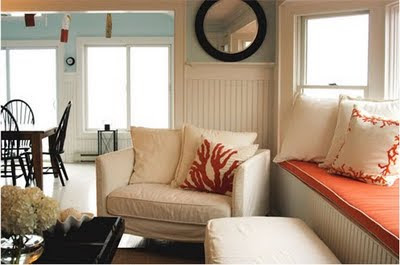 Just some fun ideas to look at.
Be back soon!