WELCOME TO CENTERPIECE WEDNESDAY!!
Did I tell you that we sold our house and are moving back to Salt Lake City? Yep….in December! I am currently up to my ears in boxes so no tablescaping for me for awhile 🙁 I am up to my ears in packing up everything.
This week I am highlighting some of your amazing ideas from last week. I hope to be able to post some new tablescape ideas from my sisters house, my daughters house and my moms as I won't be moving into a house until February!
Without further ado….here are some highlights from last week.
Dining Delight's
centerpiece idea just glows! I love the colors and how it bounces all the yummy gold-pumpkin color all over the room.
Focal Point
did a spectacular job using thrift store items to create this elegant thanksgiving centerpiece! She even spray painted the twiggy tablerunner and the leaves gold! I love using what you have and making do!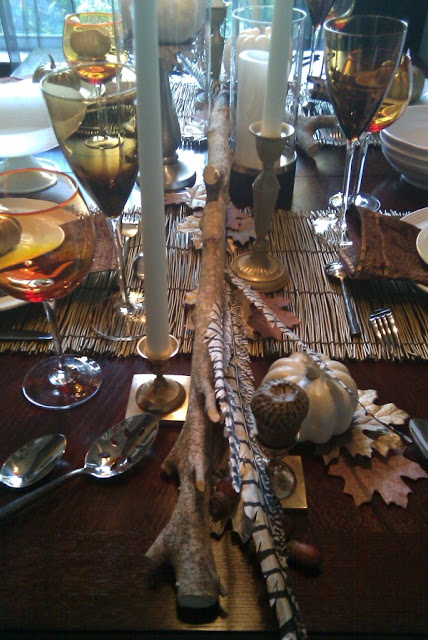 I loved this idea from
Boogieboard cottage
…she used a family heirloom bowl and filled it with gorgeous pomegranent's and also incorporated little white pumpkins and voitive candles.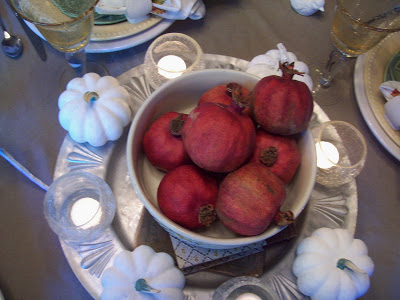 Entertaining women
posted this lovely idea for a bridal shower and I love using 3 items in a row and these floral arrangements are just gorgeous!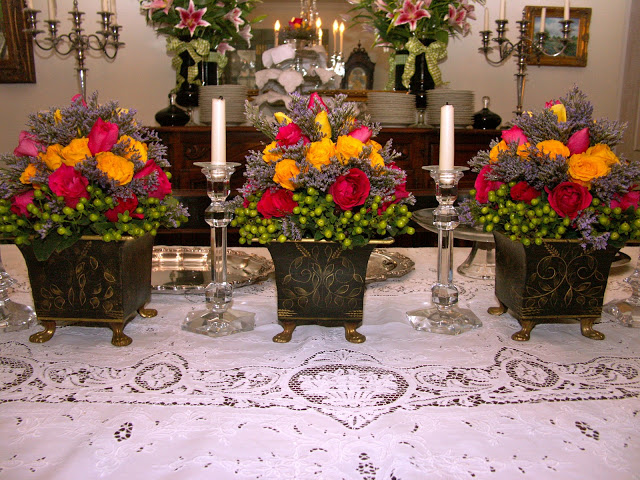 Link up all your ideas below!