I whipped these little baby boots up and just had to share them with all of you! Don't you think they look just like the popular Ugg boots?! I love how they turned out.
I am also selling them in my Etsy store
ittybittybooties
I will soon be offering them in pink too! Can't you just picture them on a little chubby legs with tights and little skirt! Oh so so cute!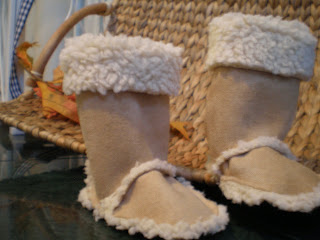 I can't wait to see them on my own granddaughter soon!!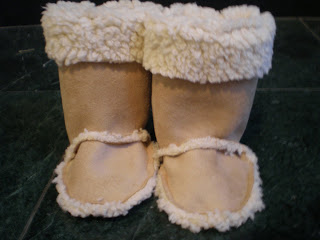 Snuggy and warm!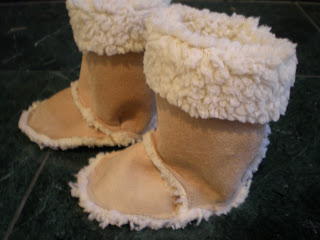 What a darling shower gift they would make!
I am participating in Kimba's DIY Tuesdays