(Sept. 2010..I have a current banner for sale on my blog
here
)
I made these two Halloween Banners out of left over Black scrapbook paper, newspaper, lime green tissue paper and old jewelry of my grandma's!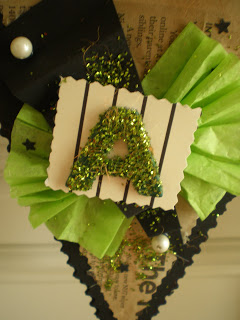 I love the Lime green with the black. The little white pearls just added a unique touch.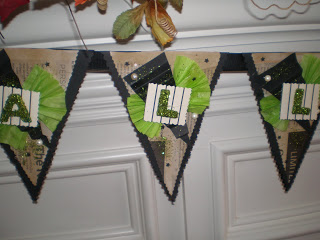 I really loved the idea of repurposing my grandma's old broken jewelry and incorporating pieces of it into this banner.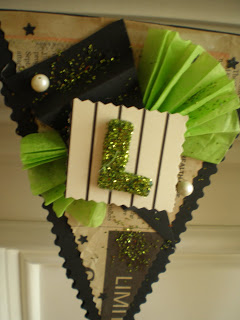 Just so fun and different!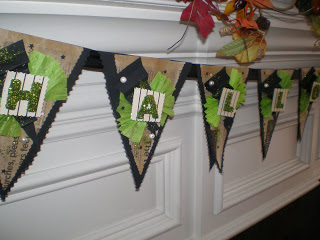 I had the cardboard letters but they had a burgandy calico print on them so I painted them black and then added the glitter to make them really sparkle!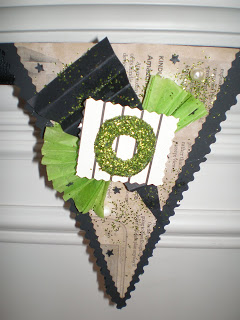 So fun!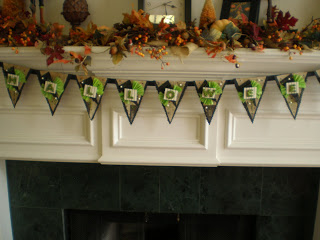 Here is another Halloween Banner I made out of leftover Black Scrapbook paper, Newspaper, orange fluffy trim, and old jewelry! I gave this one to my cute mom.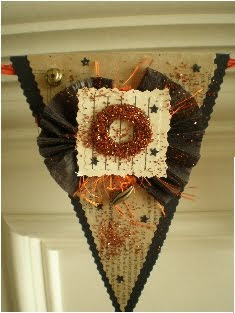 Fun stuff huh!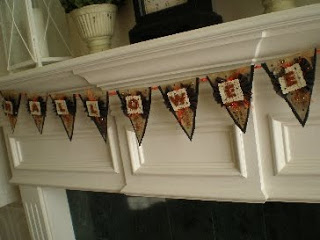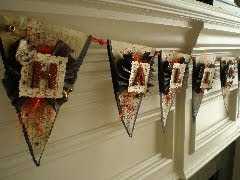 Once again I repurposed my grandma's old, broken, gold jewelry and just added touches of it here and there.