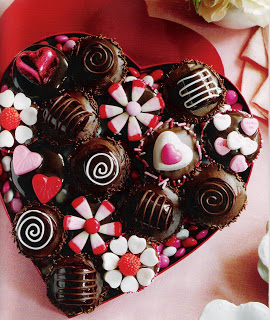 This idea comes from the amazing cook book called:
"Hello Cupcake!"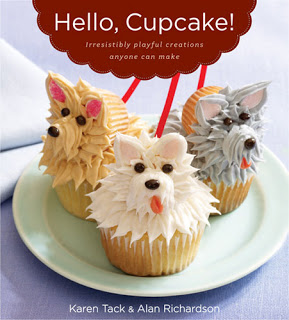 (You can purchase this book from my amazon slide show down on the
right hand side of this blog.)
Oh my gosh let me tell you how many amazing cupcake ideas there are in there! We decided to make this particular Valentine cupcake treat and deliver them to some special people for our Youth Night Activity. We used a basic box cake mix and whipped up the batter and baked them. I found mini red cupcake liners and lots of candies (I found the Valentine candy corns, and the marshmallow shaped hearts at Target).
Once baked you frost the cupcakes with a lighter colored chocolate frosting and then start decorating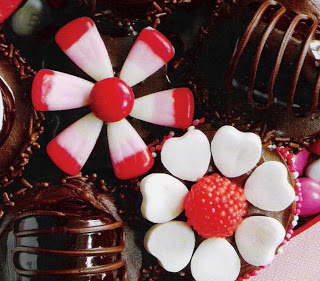 until your hearts desired. (no pun intended).
The cupcakes with the squiggles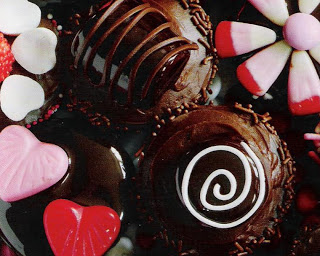 on them are actually mini cupcakes with
marshmallows
dipped in melted chocolate frosting and then squiggled with either white or milk chocolate frosting on them. All the ingredients and candies are listed in the cookbook. It is just so adorable don't you think?