Cottage living magazine Jan 2008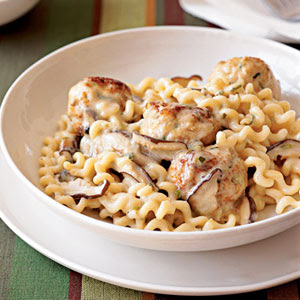 Last night, before the Tornado sirens went off and we had to seek shelter in our bathroom from the crazy Texas storm, Emily (my 18yr old daughter)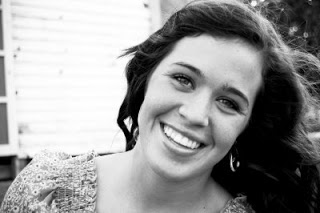 and I made this delicious dinner. Emily is the daughter that hates to touch raw meat. I told her that if she doesn't get over this craziness she will starve to death when she leaves to go to college! This is what she told me "Mom I will just buy the meat that is already cooked at the grocery store" I said…"ummm no you will not! …..You will not have any money to buy the already cooked meat or the gross fast food every night… and buying that kind of already cooked meat…is not healthy for you either. You need to learn how to cook a few things from scratch…using a scary thing called "raw meat"!"
he he he he. So….since she did not go to work on account of the storm approaching….I told her this is the perfect night to practice…….I got her into the kitchen with me and proceeded to help her make this meal. Emily did great! In fact I think she really liked making the meatballs. (She even said "it does smell good" after we put all the onions and spices and cheese into the bowl). After it was all cooked and we sat down to eat…she said.."Mom I am pretty proud of myself and this tastes amazing!" Wahoo! I now know she can cook at least one meal that involves using"raw meat" and not pass out! Progress!!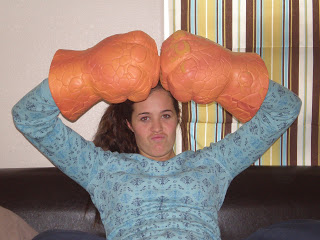 Yeah she is a tough girl now….handling "raw meat" he he he he. I just love my Emz to pieces!!
I thought I would share this recipe with you.
Turkey Meatball and Pasta in Cream Sauce
This sauce is similar to the classic Alfredo, but we've lightened it with chicken broth and flavored it with mushrooms.
Prep: 20 minutes; Cook: 40 minutes.
Yield
Makes 4 to 6 servings
While making the rest of the recipe cook : 1 pound dried pasta, such as rotini, or linguini cooked according to package directions.
Sauce:
3 tablespoons olive oil
1/2 cup scallions, finely minced and divided
¼ teaspoons salt, divided
1/4 teaspoon freshly ground pepper, divided
8 ounces white or shiitake mushrooms, sliced
2 tablespoons all-purpose flour
2 1/2 cups chicken broth
Meatballs:
1/4 cup fine, dry breadcrumbs ( I toasted two pieces of white bread and then put it in the blender or food chopper to make it really fine)
1/3 cup milk
In another bowl:
1/2 cup freshly grated Parmesan cheese
½ cup scallions
1 tsp. salt
½ tsp. pepper
1 large egg
1 pound ground turkey
2 garlic cloves, minced
3 tablespoons minced fresh flat-leaf parsley
Combine both sauce and meatballs:
2/3 cup heavy cream
Preparation
1. Sauce: Heat oil in a large skillet or saucepan over medium heat. Add 1/2 cup scallions, 1/4 teaspoon salt, 1/4 teaspoon pepper, and mushrooms, and cook, stirring occasionally, 5 minutes. Add flour, and cook, stirring constantly, 2 minutes more. Add broth; cover and simmer 10 minutes.
2. Meatballs: Combine breadcrumbs and milk in a small bowl, and let soak 10 minutes. IN a separate bowl Combine 1/2 cup Parmesan, 1/2 cup scallions, 1 teaspoon salt, 1/2 teaspoon pepper, ground turkey, 1 egg, 2 garlic cloves and minced parsley. Stir in breadcrumb mixture, and form into 1 1/2-inch meatballs.
3. Combine both sauce and meatballs: Add meatballs to sauce; cover and simmer 20 minutes more. Add cream, and return to a simmer. Add remaining 1/2 cup Parmesan, and stir until sauce is slightly thickened.
4. PASTA: Add drained cooked pasta and sauce to pot, and toss gently to combine. Serve with additional Parmesan.
Oh and P.S. we are all fine..the storm did not do any damage…it sure is scary though. I am so glad that I got my 72 hr. kit put together yesterday!