Since I have a granddaughter coming into the world within a matter of days!!! I have gotten the bug to sew up some cute fun things. I am using recyclable materials along with new fabrics to make or embellish Itty bitty booties, skirts, onesies and hats. This is my first try at selling things on Etsy so we shall see what kind of response I get.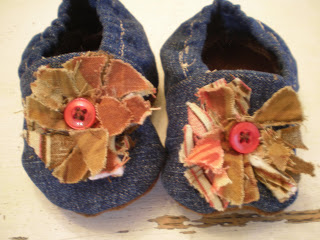 These little booties were made from recycled jeans. They fit a baby 3-6 mos.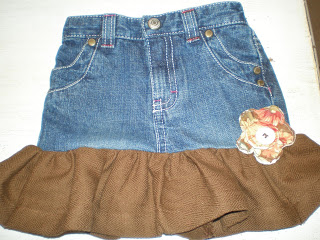 This adorable skirt was once a pair of infant jeans! I cut off the legs and added the ruffle for the skirt. The little quilted flower I made from recycled fabrics. Sized 6 – 9 mos.