It is "Tablescape Thursday" over at
Between Naps on the porch
and I am showing a napkin fold plus pictures and a
video
of my table at the bottom.
For the napkin…I call it the "Flower" fold but I don't really know the real name of the napkin fold. It is so easy to do!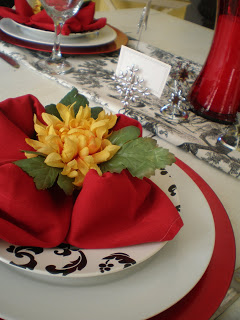 I took pictures step by step so you can see how to do it….. to use on your own table for Valentines day or any time to make your table special.
1. Lay a square napkin down on your surface. Mine is approx. 18″ square.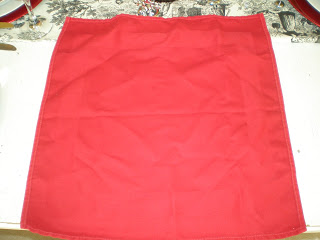 2. Fold all 4 corners into the center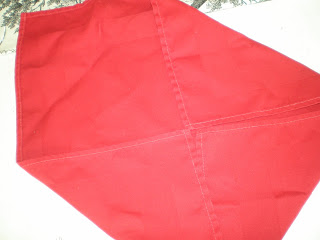 It looks like a package see below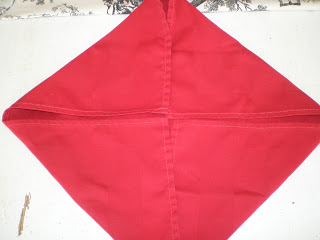 3. Fold all 4 corners into the center again.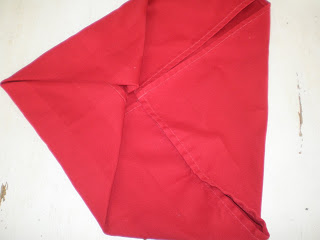 It is a more compact looking package.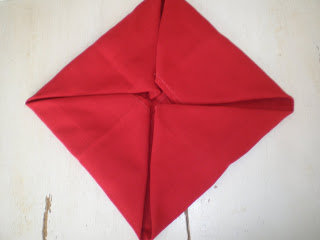 4. Flip the whole package over..being careful not to let it unfold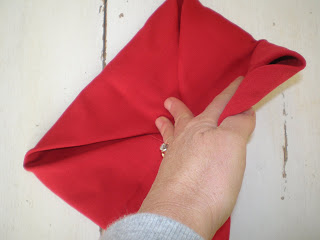 All folds are underneath….smooth side is up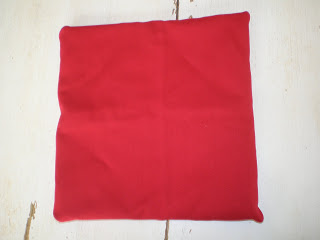 5. Yep you guessed it….Fold all four corners to the center again!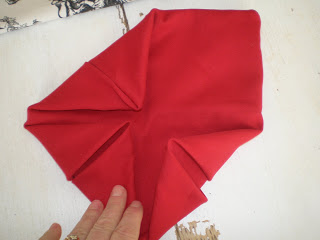 It is starting to look like a flower now! You can leave it like this and place something in the center but if you want it to really say WOW!…keep going……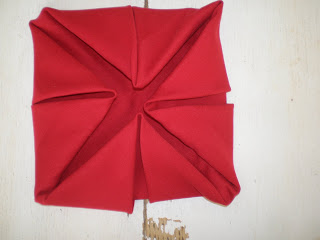 6. Underneath each corner….. there is a flap….just pull it out. You can see my fingers holding on to the underneath flap in the picture below.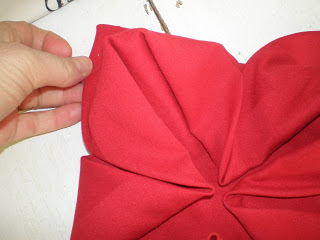 Voila! You just made your first Flower napkin!
Now add a little pizazz by placing a flower, or candy or some little trinket in the center and you have the WOW factor going on!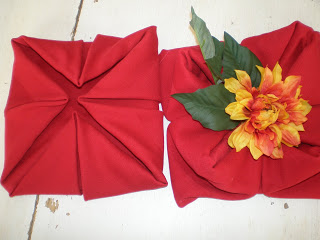 Here is my little flower on my black and white salad plate, sitting on my white dinner plate on top of my red charger plate.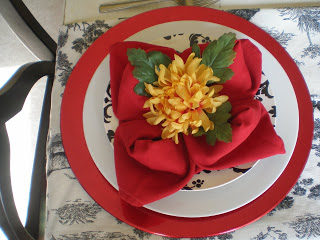 Here is another shot of the table all decked out with little silver snowflake name card holders.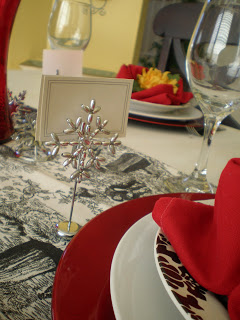 The fabric in the center of the table is a piece of black and white Toile from Walmart!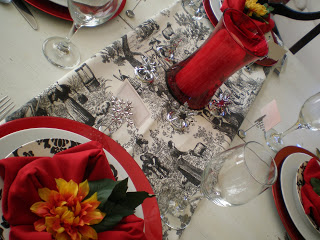 Using what I had on hand to make an ordinary table …extrodinary! he he he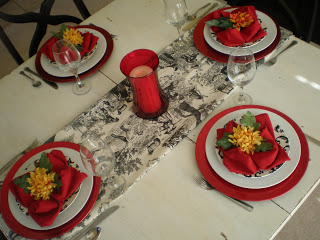 Here is a little video piece on this table decor
with a few added extras….Notice the cake plate (A Christmas cake plate no less) and close ups of the snowflake name card holders. Use what you have and be creative!
Click to play