Found some beautiful rooms decorated with yellow. I love the color yellow almost as much as I love the color red. Or even better yellow and red together. I really love this cool and funky yellow chair. I found most of these items on cottagemain.com it is loaded with gorgeous cottage styled furniture.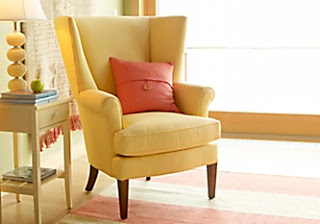 Love the big windows with the yummy yellow fabric on the chairs.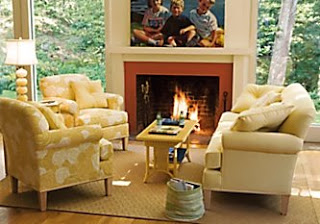 Just a cute yellow dresser. I can't remember where I found this cutie. Simplistic but classic at the same time.