The Children's Nest
(my sister Tiffany) is having her first give-away!!! Go check it out and leave her a comment.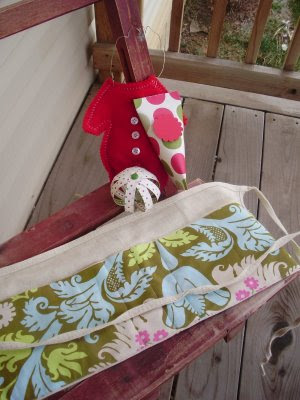 1. A really cute craft apron that she applied Amy Butler fabric to.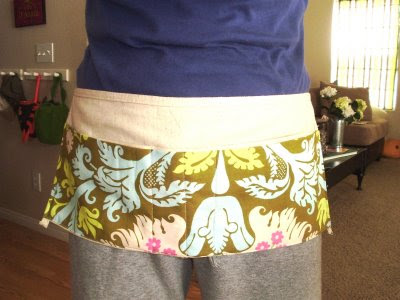 They are perfect for the sewers, scrapbookers, crafters, artists, etc… it has pockets in front to hold all sorts of things!
2. A very cute red felt pair of Santa Claus long underwear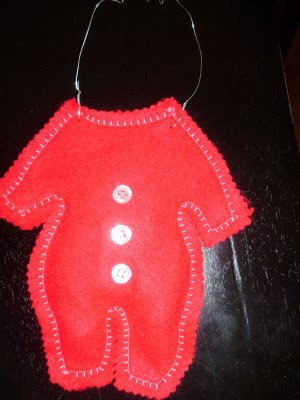 filled with candy! This can be used as an ornament or as a door hanger or whatever you would like to use it for! The back has the little flap where the candy is put in (he he he).
3. A fun triangle gift box made from cute Stampin Up scrapbook paper and also filled with candy!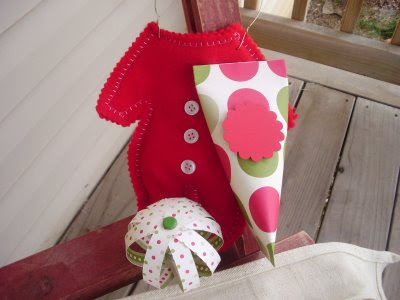 (These make cute gifts for teachers by the way!)
4. And last is a paper globe ornament also made from Stampin Up double sided paper that is SOOOO cute!!!!
Such cute things my sister makes!