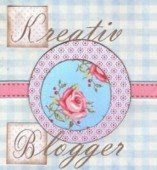 Tardevil over at Confessions of a 40-something Mama Queen just awarded me my first award! How sweet is she! You need to go and check out her blog. She is very funny and inspiring all at the same time. Now she has asked those of us that have been awarded to do this for six others as well as post 6 Things I Value & the 6 Things I Don't Value…so here goes.
Six things I value-
1. My Faith in God the eternal Father and His Son Jesus Christ…having this knowledge of knowing I am a Child of God and that their love is eternal….is something I cannot imagine living without.
2. My amazing husband that I married almost 24 years ago for time and all eternity in the Los Angeles temple. Our life together has been more than I could have ever hoped for. He is truly a loving kind amazing man and I am so grateful he asked me to be his wife.
3. My children…..Madeline and Emily and my son-in-law Peter. They bring so much joy into my life everyday! They can make me laugh and cry, they amaze me with their talents and desires, they are strong and very capable and they too have a knowledge that they are each a child of God and are loved.
4. All of the rest of my family members on all sides. Truly my heart is so full of joy and gratitude knowing how much we all love and care for one another. Just knowing that we each would all drop what we are doing to go and help each other out in times of trouble is such a comfort and almost overwhelming. I realize that this is not common and I hope I never take it for granted.
5. Friends….Over the years I have been blessed to have many people come into my life that have lifted me, helped me and that have just been there to have fun with.
6. Outdoor beauty…there is just something about going outside and taking a walk and looking at all the beauty that surrounds us each and everyday. The colors of the sky at different times of day, the greens of the grass and leaves on the trees, the multiple colors of flowers that are abundant everywhere, water drops sparkling in the sunlight from a small brook or even the sprinklers.
6 things I don't value – (not in any particular order)
1. Fake people.
2. Those that put possessions above people
3. Movies, T.V, Literature, any kind of media that degrade women and the kid movies that have farting and burping in it!!
4. Dishonesty
5. The "Teen Age Attitude"…… you know when they are so put out when you ask them to do something and they look like they have palsy!
6. Mice! (Recently had a problem with them in our house…ooohhhh I hate mice)
Now to award six other people
Tiffany
Madeline
Apronlady
Southern Hospitality
Restyled Home
Just a Girl
Now all you have to do is save the award icon on your blog, leave a comment on my blog and write a post about the 6 things you value and the six things you don't value. Congratulations to the six of you…you are all very creative women!