Fanciful Twist
is having a party today so I am reposting our party from last Friday so you can look at all our ghoulish fun.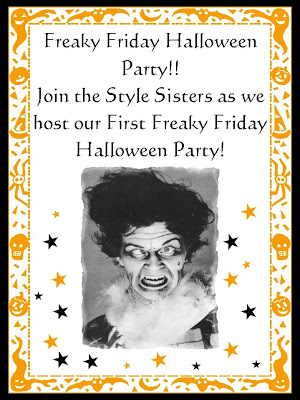 In honor of our beautiful mother…Yes that is a picture of our mother..She won the "ugly mug" contest in college back in 1957! and yes…she can still cross her eyes the same way to this day!! We are hosting our first Freaky Friday Blog-o-ween Party starting today! So make sure you leave a comment to link back to show off all your freaky, fun, cute Halloween decorations, food ideas, costume and party ideas. By the way this what our mom really looked like in college…Just beautiful…like a movie star! It is amazing that she could make herself look so scary in the above ugly mug picture.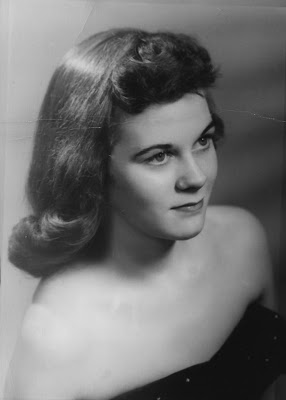 Halloweens from the past
Picture of me and my brother…I was the lady from the Adams Family and my brother was Flip Wilson as Geraldine Jones (the comedian from the 70's)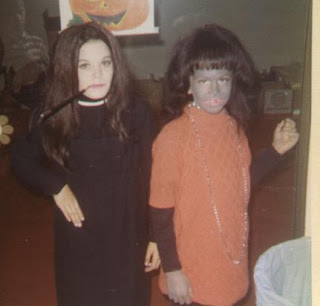 Goolish table decor..Brains and Crow under glass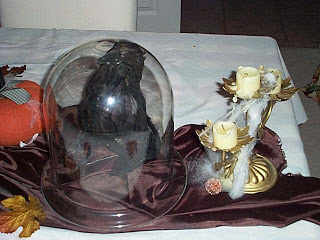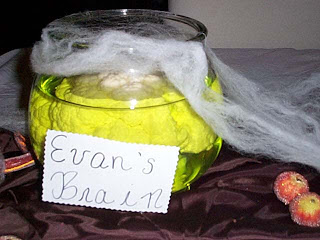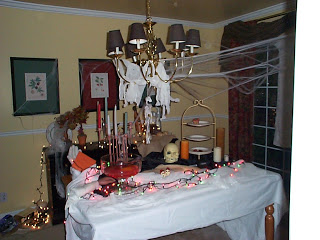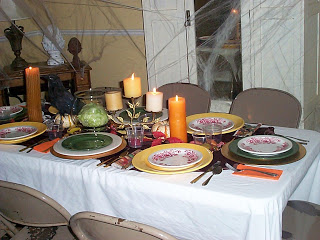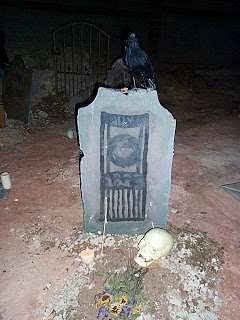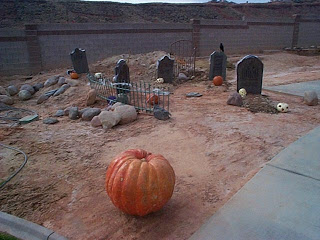 Enter your blog address here in our Mr. Linky so we can all visit one anothers blogs.