I realized that I never posted about styling my cropped wide leg jeans for spring! Craving spring so badly right now and when I found these photos from last year I had to share! Seriously I cannot wait to see the trees start to blossom, the grasses turn back green and flowers start blooming. These cropped wide leg jeans are so comfy to wear in spring and look so cute with t-shirts and sweatshirts.
Tie dye is not something I normally gravitate to. When I saw this sweatshirt at Old Navy last year I had to have it. It is super soft and comfy. I found a few others that look fabulous the links are at the bottom of the post.
P.S. Isn't this green velvet chair adorable?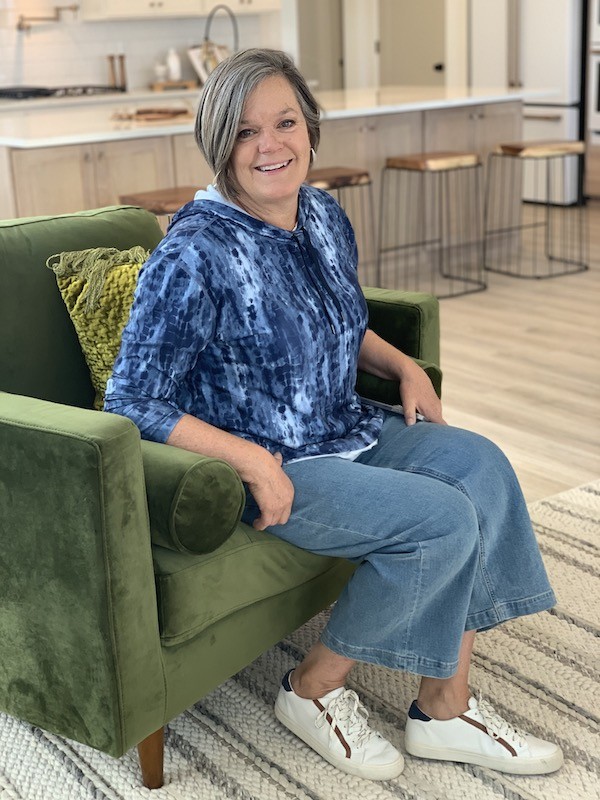 Cropped wide leg jeans
These cropped wide leg jeans are the perfect pants to wear on a spring bike ride. I almost feel like a French lady wearing my cropped jeans and riding my pink bike through town. These jeans are loose fitting and have a little stretch.
There is something so magical about hoping on my bike and going for a ride. It makes me feel like a kid with the wind in my face. How many of you go on bike rides often?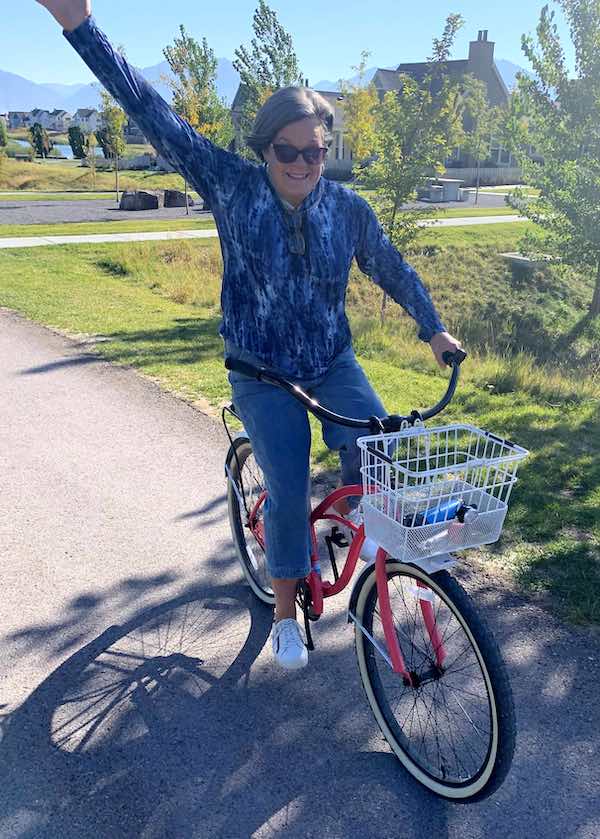 Blue and white tie dye sweatshirt
Tie dye reminds me of the 60's and hippies haha. The reason I like this particular tie dye sweatshirt is because the tie dye pattern looks more muted and not specifically tie dye.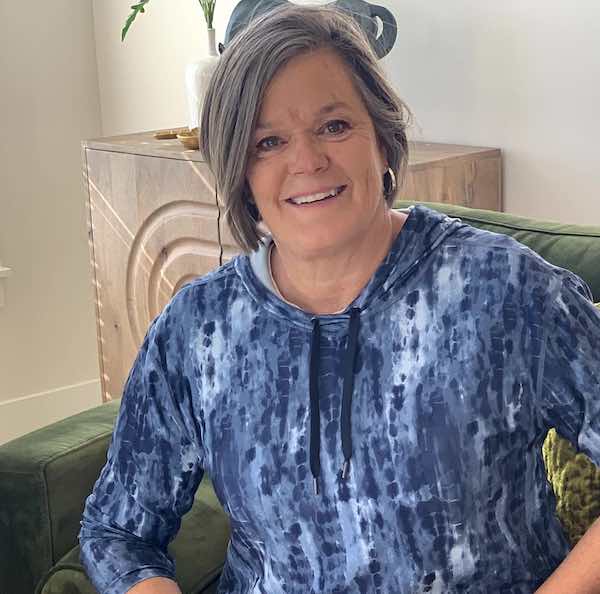 Soft and comfy fabric is always a plus. The sides of the sweatshirt are rounded so it is more flattering especially for us short waisted gals.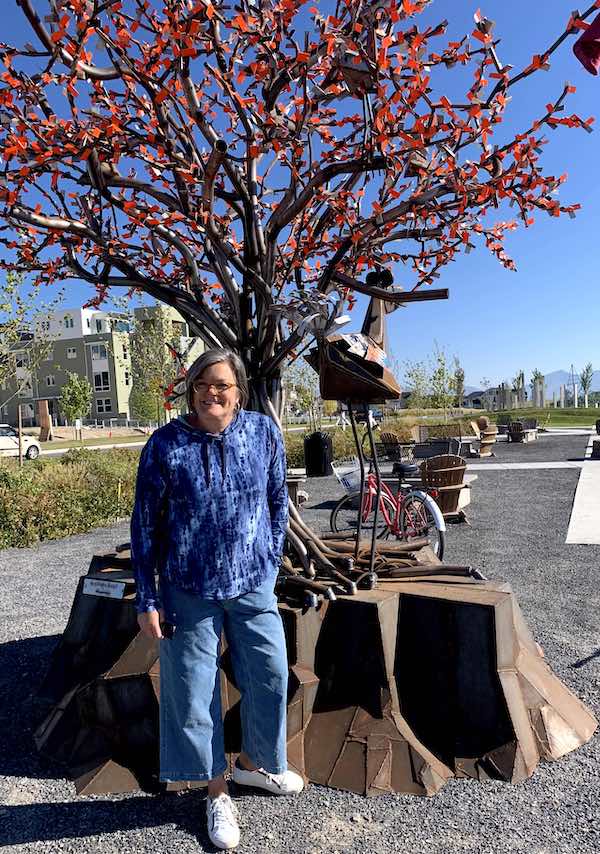 My hubby and I love to go on bike rides. In our community there are lots of fun metal art pieces all along the way.
We like to stop and check them all out. As you can tell, this one is huge!
Casual sneakers
What is a spring bike ride without some white sneakers! These are from Madewell and look super cute with my cropped wide leg jeans. I am always on the lookout for cute sneakers and these were found at Nordstrom Rack a year or two ago.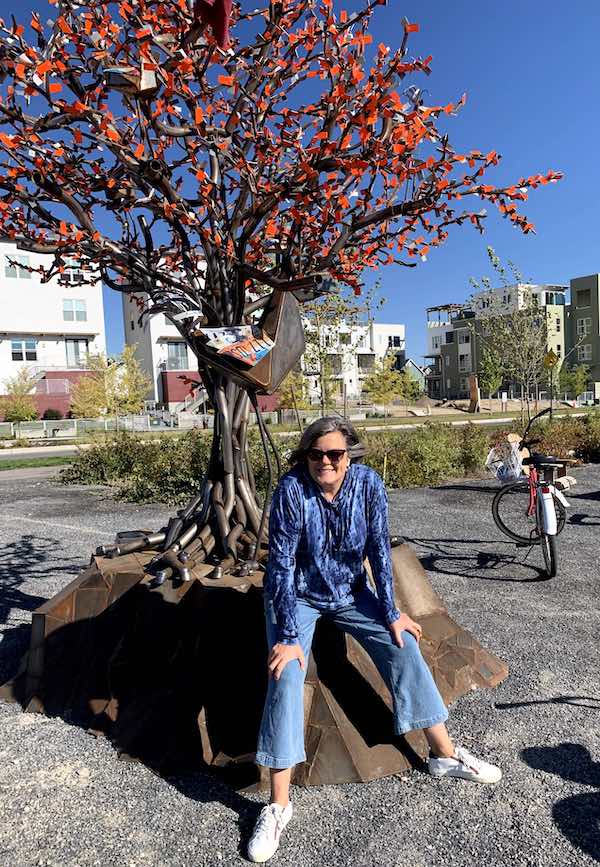 I have listed a few other fun sneakers that wear well at the bottom of my post. If you live where spring has sprung you are so lucky! Get up and enjoy the outdoors because you just can't get enough!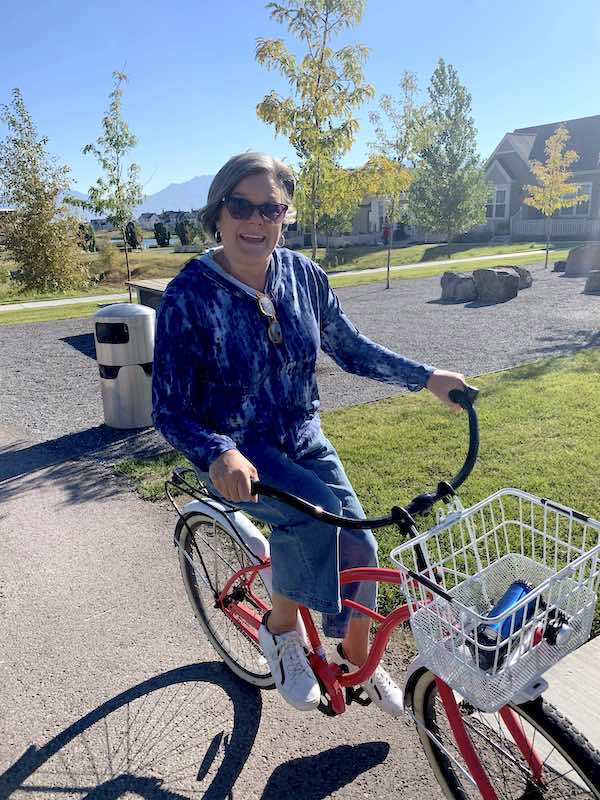 More Karins Kottage fashion posts
Shop Similar Fashion
These are affiliate links and I make a small commission when you buy one of these items at no extra cost to you This helps me to keep this blog up and running and I really appreciate it!