Happy Happy New Year to everyone! Welcome to Karins Kottage linky party #303 a New year! Hopes and dreams always feel refreshed at the start of new year don't you agree? If last year did not bring you what you hoped for I hope 2023 brings you all that you dream of.
This week I am highlighted a fun craft, a homemade DIY bath salt, a beautiful sparkling New Year's eve tablescape and a mini cheese cake recipe. I just have to thank each and everyone of you for always coming over to party with me every week. It is fun to highlight 4 of you each week. When I put together my highlights I always share my post on Facebook, Instagram, Linkedin, Pinterest and of course my newsletter. Lots of exposure for whoever is highlighted each week 🙂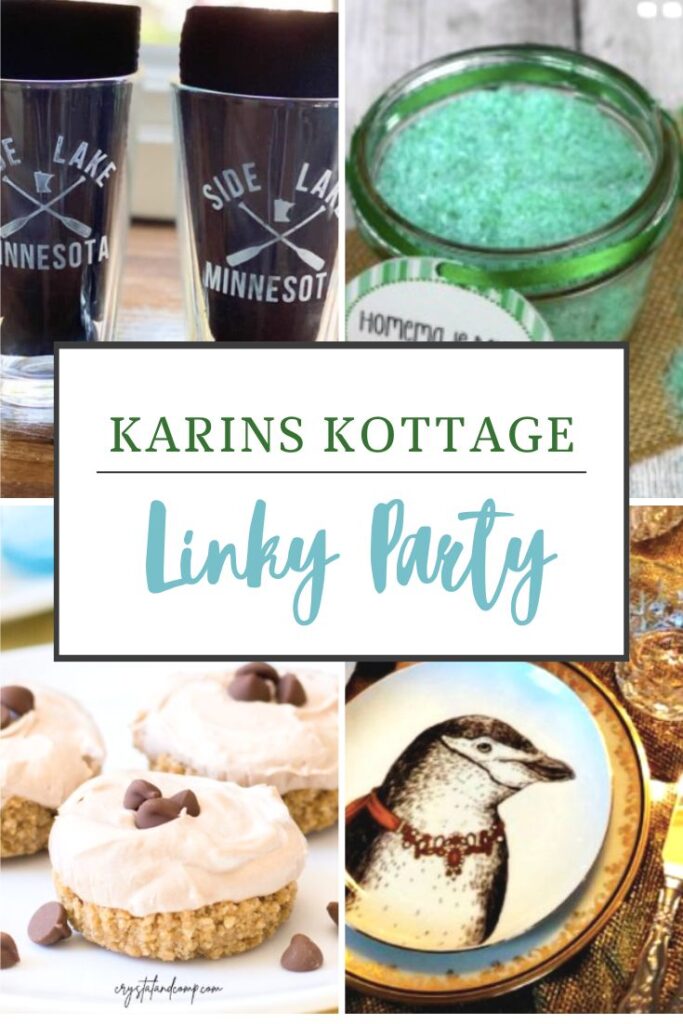 Karins Kottage linky party highlights
These mini no bake cheesecakes from Crystal and Comp look so delightful! Graham cracker crusts are some of my most favorites! I think these would make sweet treats for Valentine's day!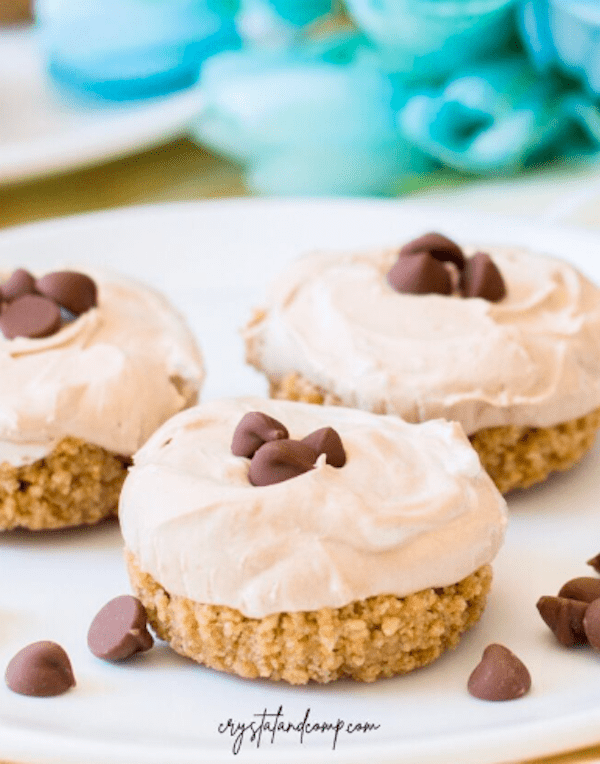 Must have moms has been creating some great etched glass ideas! My mind is swirling with ideas of what to make for gifts for friends and family using her tips. Must have moms used her cricut machine to make the stencil but she also gives other ways of making a stencil too.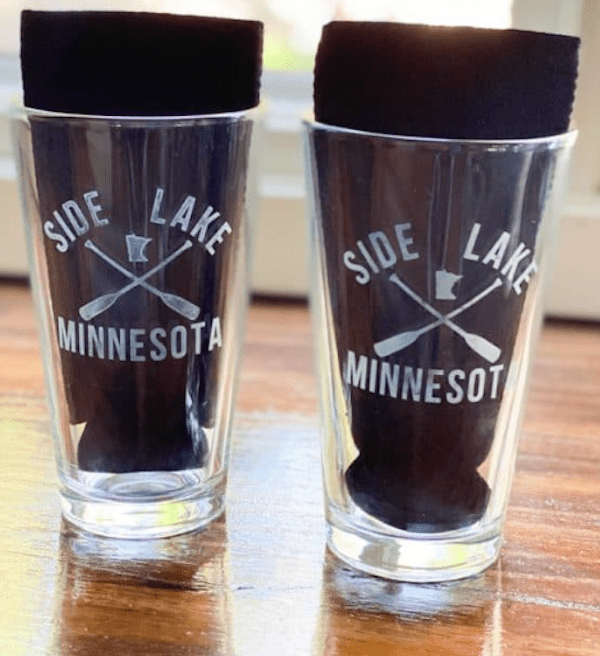 Ahhh don't we all need some relaxing tub time now after all the holidays are over? This homemade mint bath salt recipe sounds so nice. Everyday Savy is sharing her recipe on how to make some including a free printable tag so you can make some to giveaway.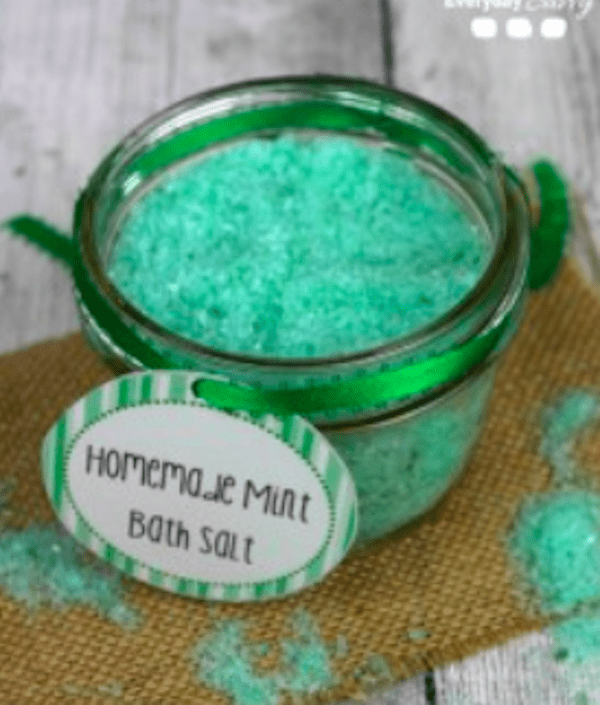 Debbee's Buzz always has amazing tablescapes and her New Year's eve table is oozing with sparkle and fun! The clock placemats are a DIY project! How fun is that! Debbie even has some amazing festive favors too. You must go over to her blog to see all the amazing details!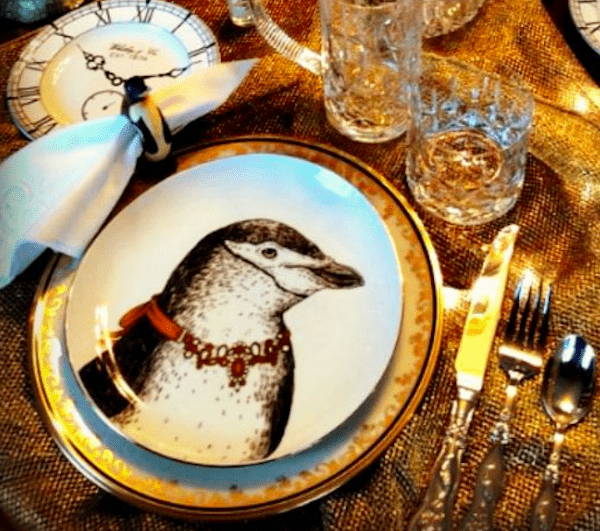 Karins Kottage Happenings
Last week I had COVID 🙁 for the first time and it hit me hard for the the first few days. I feel so much better now! I was able to spend New Year's Eve with at my sisters house. We all had it or some sort of cold. I realized I never shared my Christmas decor this year! What kind of blogger am I? hahah Here is my cute porch in red and green.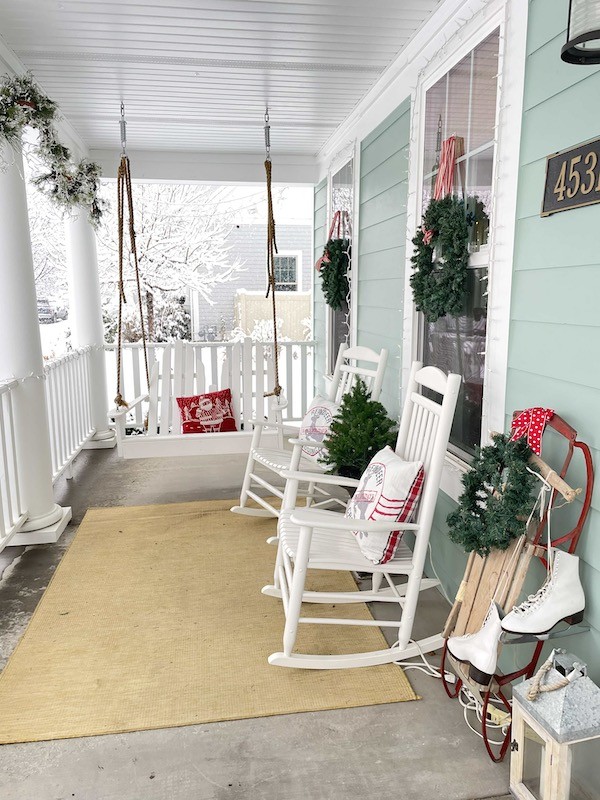 My dining room all decked out in bright Christmas colors. This is where we do our sugar plum fairy dinner with our grandkids. It is my favorite room!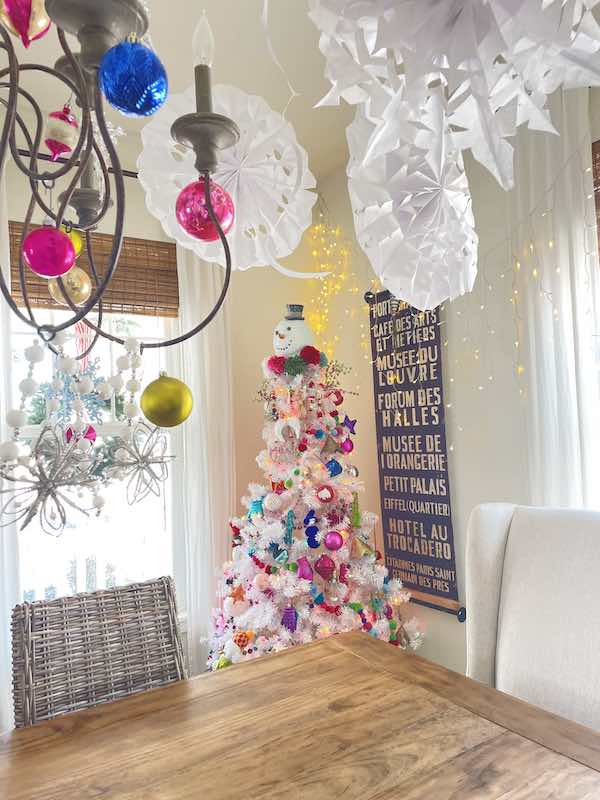 Hanging multiple bright colored ornaments from the chandelier is such an easy way to bring in the festive look.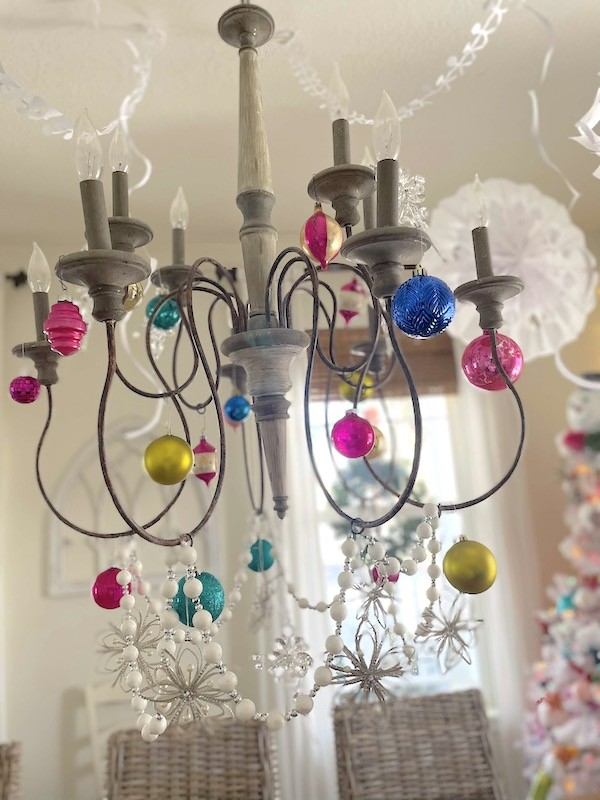 This year I even made huge snowflakes to hang from the ceiling from white paper sacks. I love all the bright colors every year! Maybe I won't put the Christmas decor away for awhile. How soon do you put your Christmas decorations away?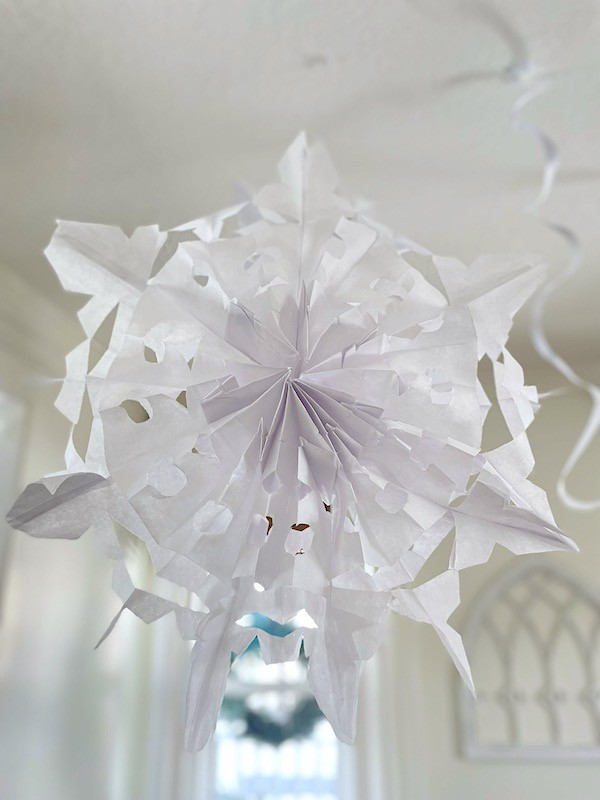 Karins Kottage linky party is live
Link up everyone and share your creativity with all of us. Crafts, Recipes, Tablescapes, Decorating Ideas, Fashion I can't wait to see all the things you have been working on.