Hi my friends! So happy to have you here for my linky party highlighting summertime things! What are summer time things you may ask? Late summer tablescape using zinnias, a gorgeous DIY patio set amongst some trees, a simple Texas BBQ backyard tablescape, Black and white BOHO tablescape, Cookout tablescape ideas and a yummy blooming quesadilla ring.
I hope you will take a little time and click on some of these creative bloggers ideas. Enjoy every last minute summer!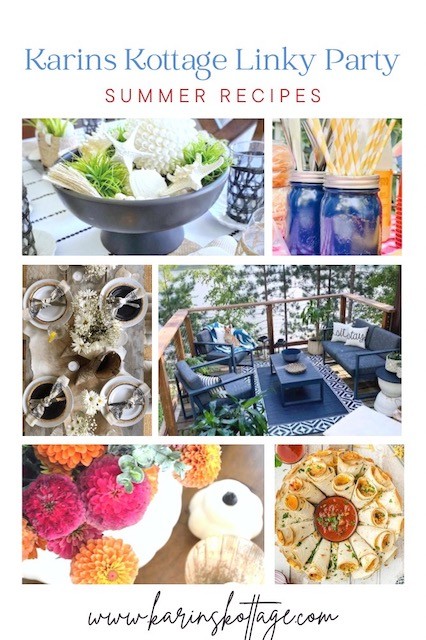 Linky Party highlights
How gorgeous is this late summer tablescape using bright colored zinnias from My Hubbard home? Zinnias bring back memories for me of living in New Jersey as a kid. My mom would stop at little stands and buy some bright colored zinnias!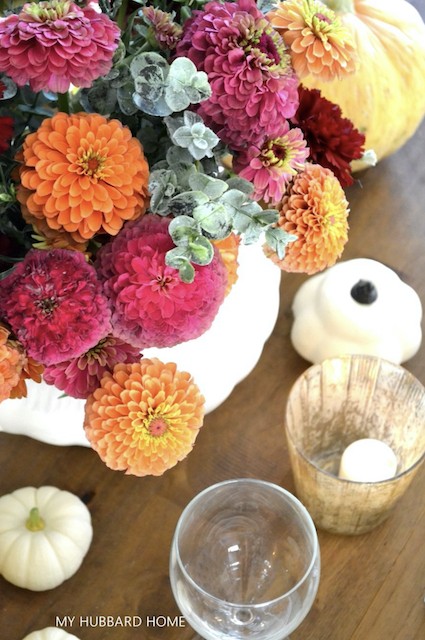 This spectacular Boho tablescape in black and white is to die for! Dining delight really outdid herself putting this one together. I want to me there right now!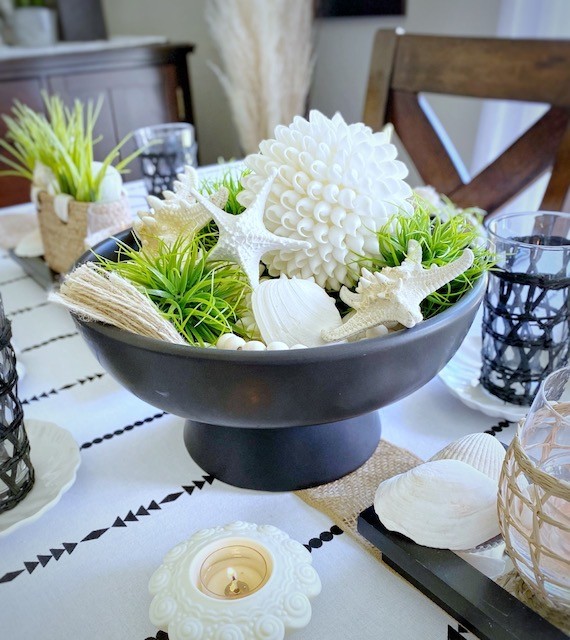 Saved From Salvage has loads of ideas for cookout tablescapes! Make sure you pop over to pin all her ideas! Love this idea of painting mason jars to hold straws.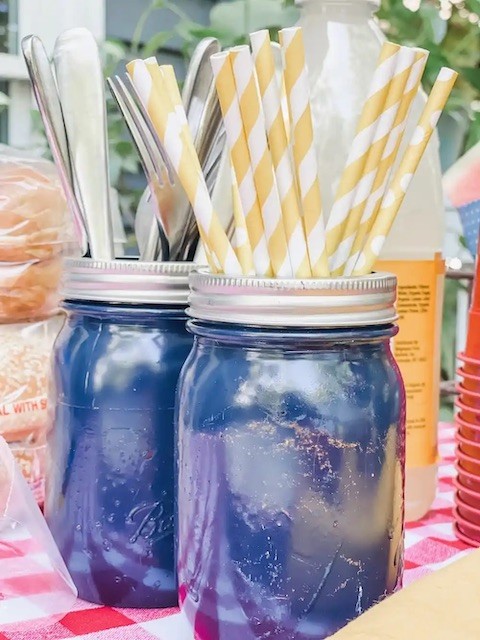 Here is a simple Texas BBQ backyard tablescape done by Vintage Home Design. It is the cutest idea and she even used cowboy boots for her centerpiece!
You really need to see all her amazing ideas!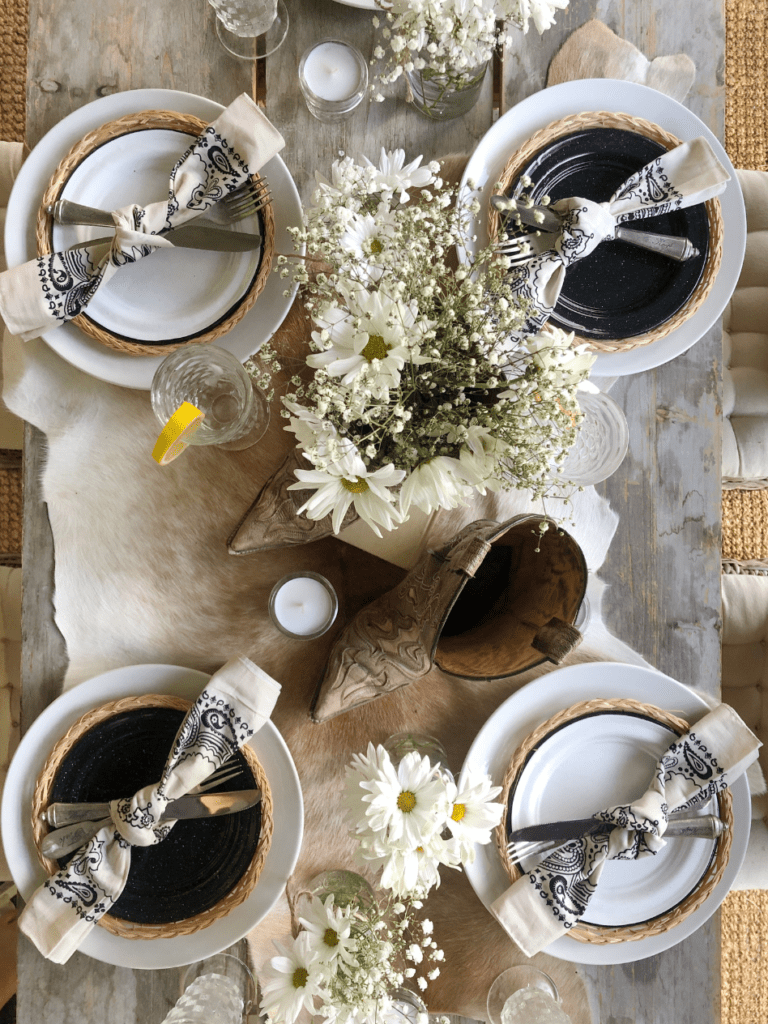 Must Have Mom put together this DIY patio decor makeover. It has everything you need to turn your drab space into something fab!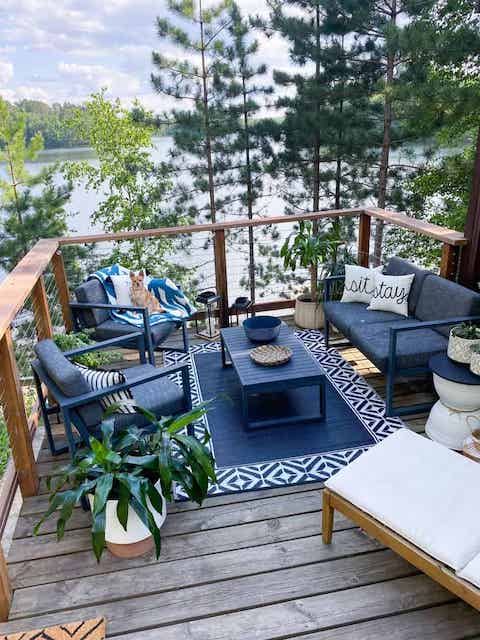 I need to make this blooming quesadilla ring for our family! How amazing does this look? The recipe is from spaceships and laser beams blog.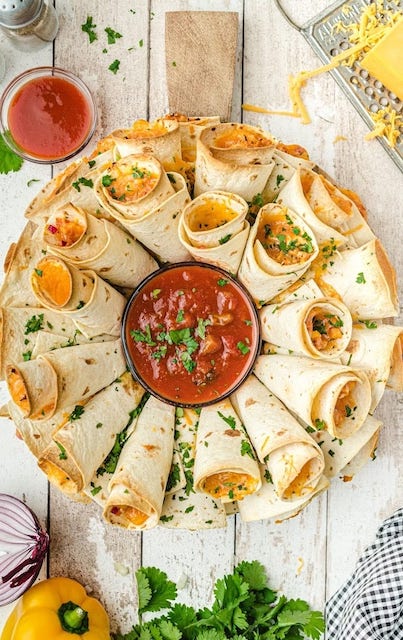 Karins Kottage Highlights
Yesterday I made a really yummy peach crisp that was made with frozen peaches from our peach tree! Made with only 9 ingredients it was just about the easiest thing I have made in a long time. Perfect for summer a dessert topped with ice cream!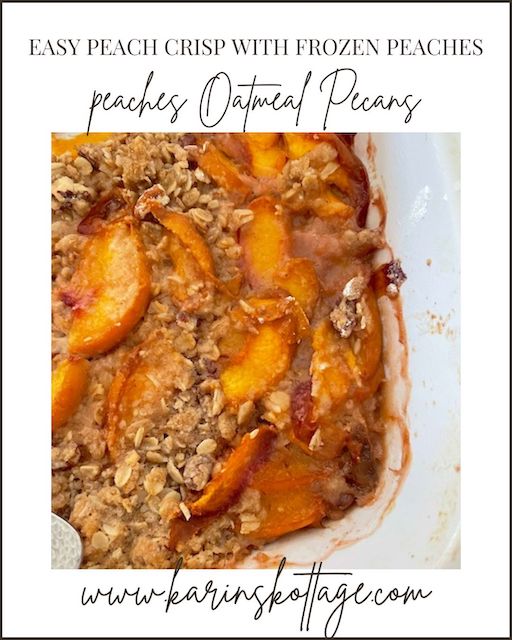 Coming up on Karins Kottage
I have been working on a couple of fun things for Halloween! Can't wait to show you my ideas!
Have you ever recovered outdoor seat cushions for patio chairs? I just finished 6 of them and they were pretty easy. They do require sewing but it is really simple sewing.
We are hosting a fun empty nesters night in a week. For our get together we will be showing the old Roman Holiday movie that was filmed in Italy. I have some fun Italian appetizers that I will be serving along with some gelato of course.
Shop Summer Fashion

Link up