Welcome to another week of Karins Kottage Linky Party- August 16th! I am running so late today, My sister and I were driving back from St. George Utah today and my laptop had no charge. So here I am putting it together at 9:30 at night.
So happy to share some great blogger creativity with all of you! Two fabulous tablescapes, a yummy watermelon popsicle recipe and a cute sewing project!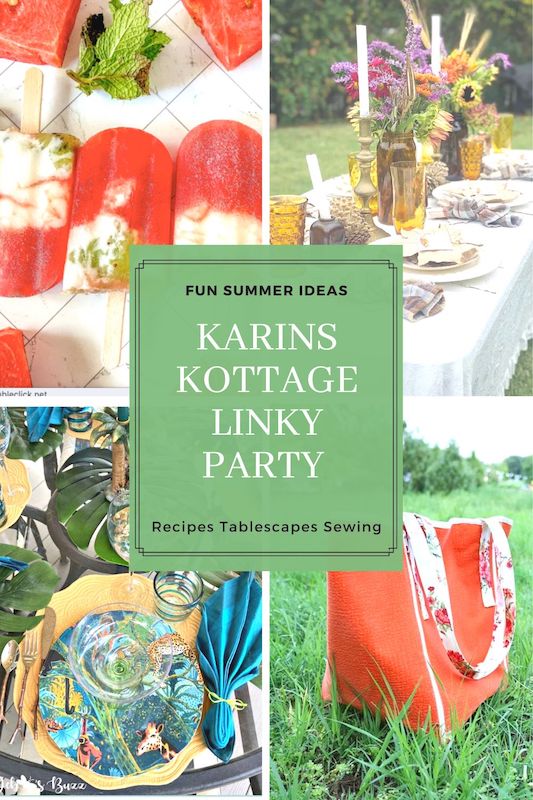 Karins Kottage Happenings
This past week has been full of fun with our family. My sister and her family are in the process of selling their house in Colorado and moving here! For now they are living with us until they find a new home.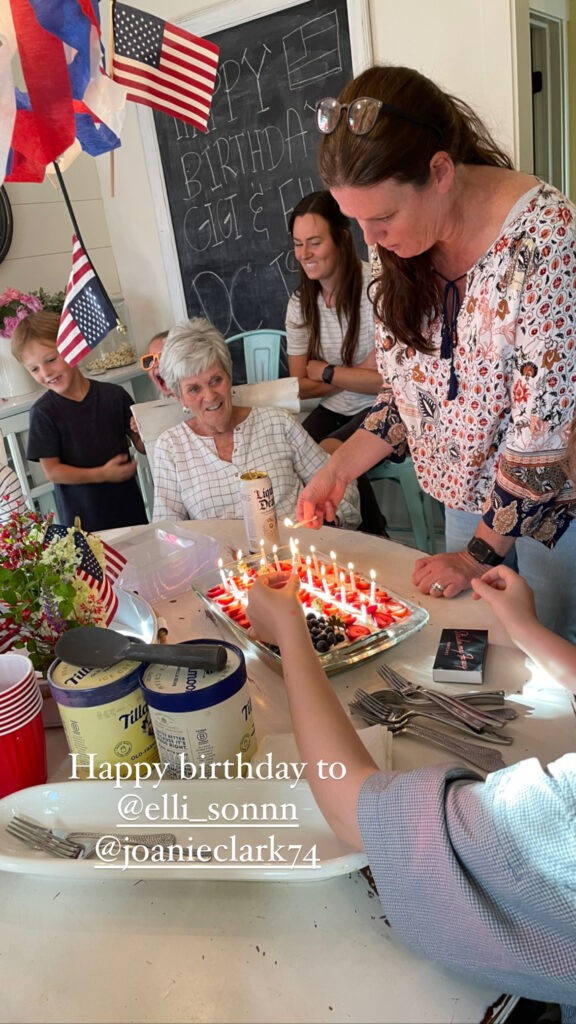 We are having tons of fun celebrating birthdays, going to soccer games, finding fun shops to go to with our mom and just being together.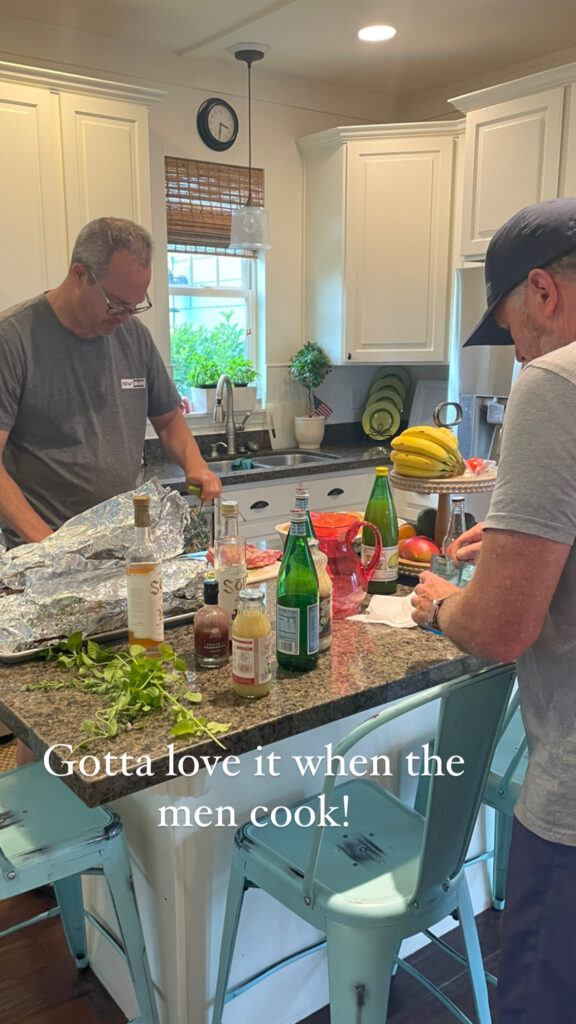 We went to the cutest shop in St. George called Urban Renewal and it was filled with such fabulous things!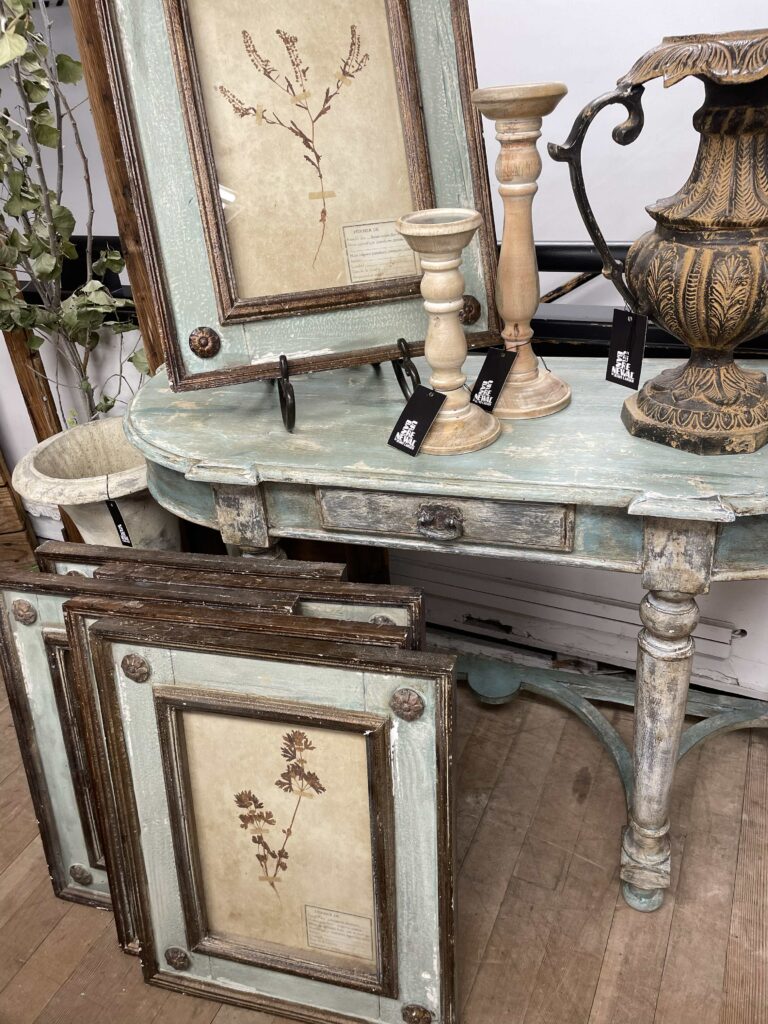 One of our grandsons was in a soccer tournament and came in second place.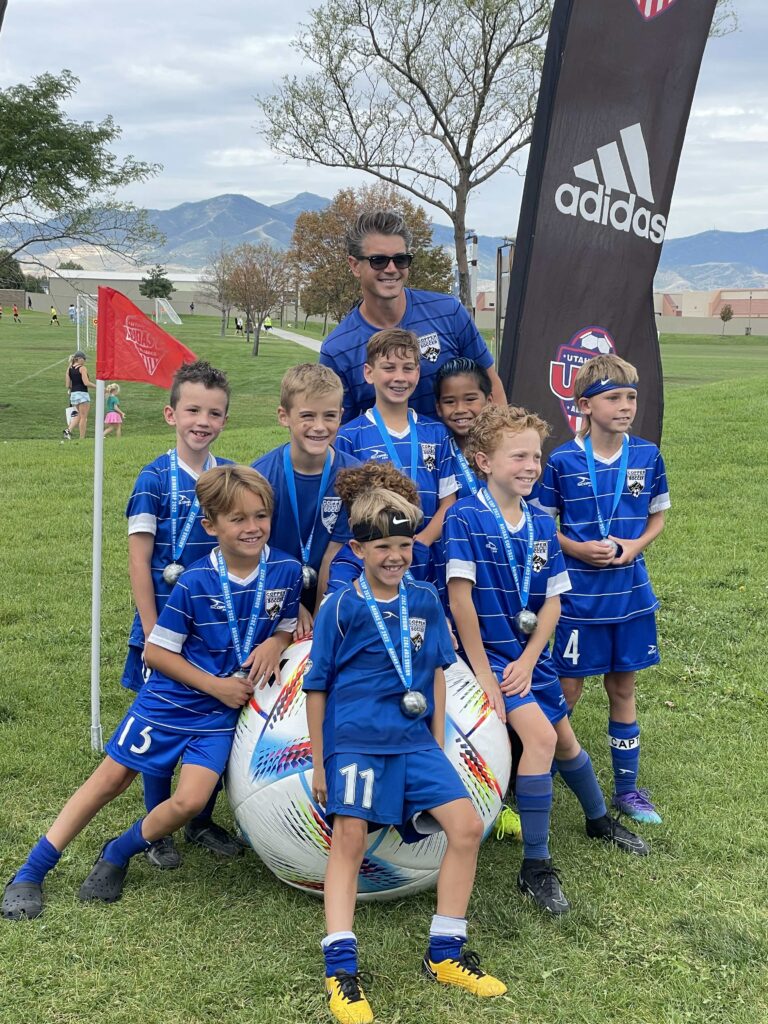 Linky Party Highlights
Ok now on to the highlights of the party!
Look at this fabulous summer jungle tablescape from Debbeesbuz. Those animal print melamine plates are so fun and unique. Debbee really put some thought and preparation in this fun look.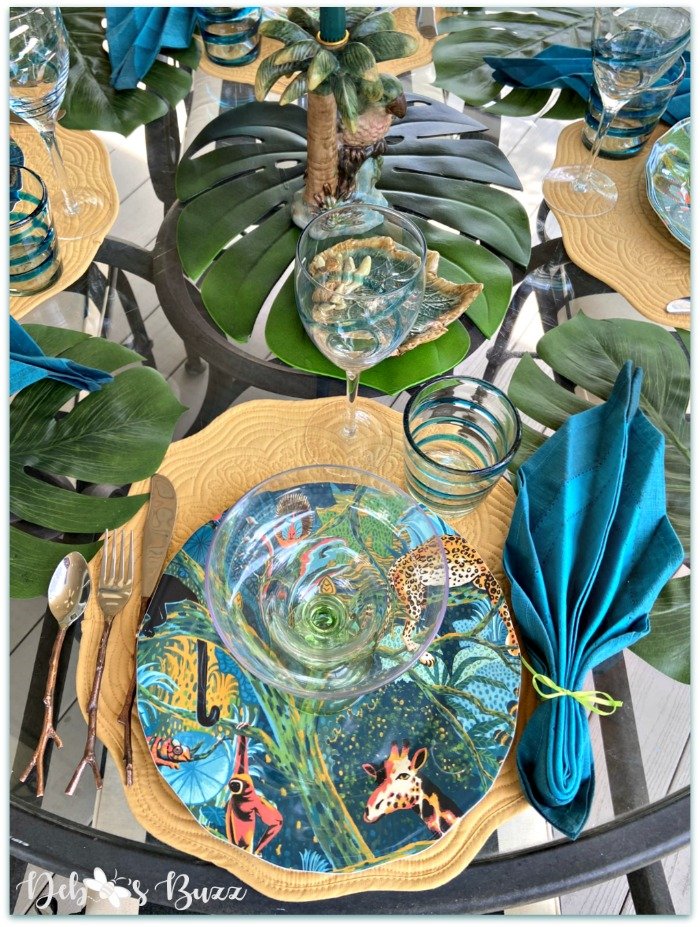 Wait until you see how this bag transforms into a tablecloth! Hello Sewing created this fun picnic bag that unzips into the most adorable picnic tablecloth. The complete DIY is on her blog.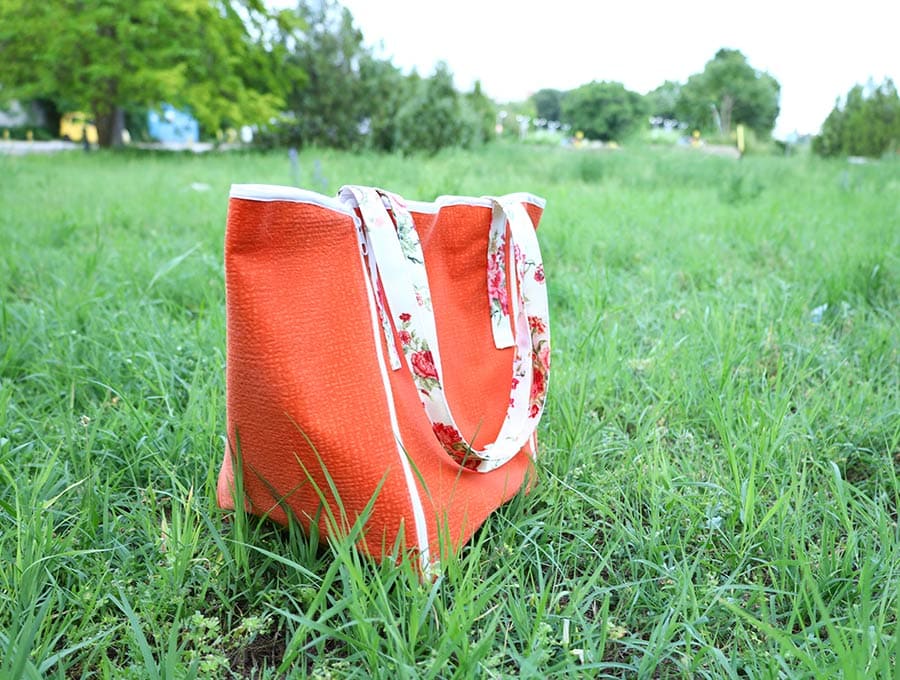 Hello gorgeous! Vintage Home has put together the most spectacular fall tablescape. I love how she uses a mix match of dishes that she collects from thrift shops and she never pays more than a couple of dollars!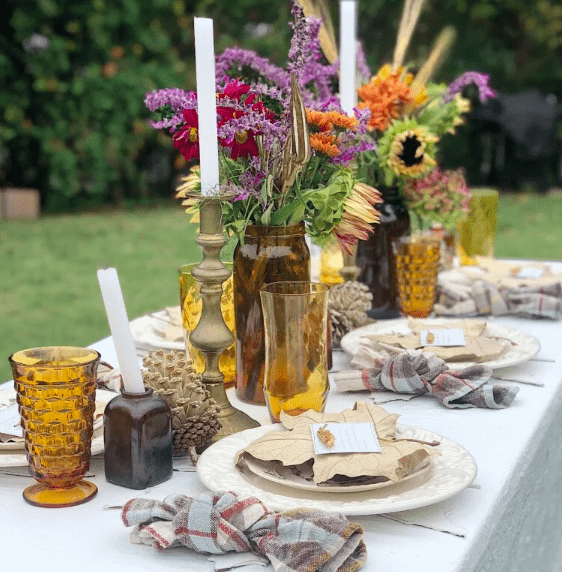 Scrumptious is the perfect word for these watermelon popsicles from The happy mustard seed. The recipe also calls for yogurt and mashed kiwi. Oh they are calling out my name!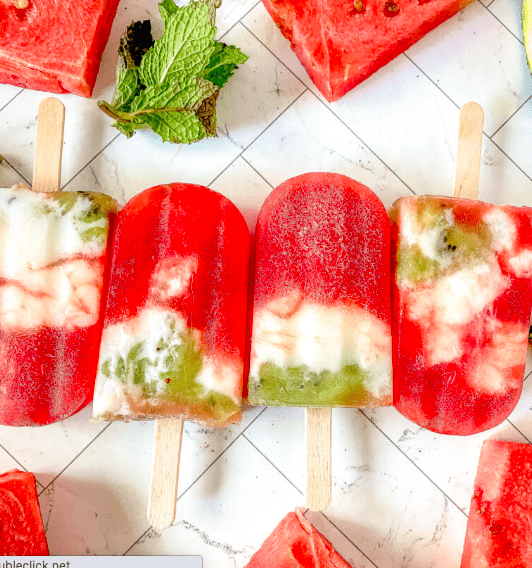 Shop

Linky Party