Today I am highlighting some really cute Pink and Red Valentine heart craft linky party!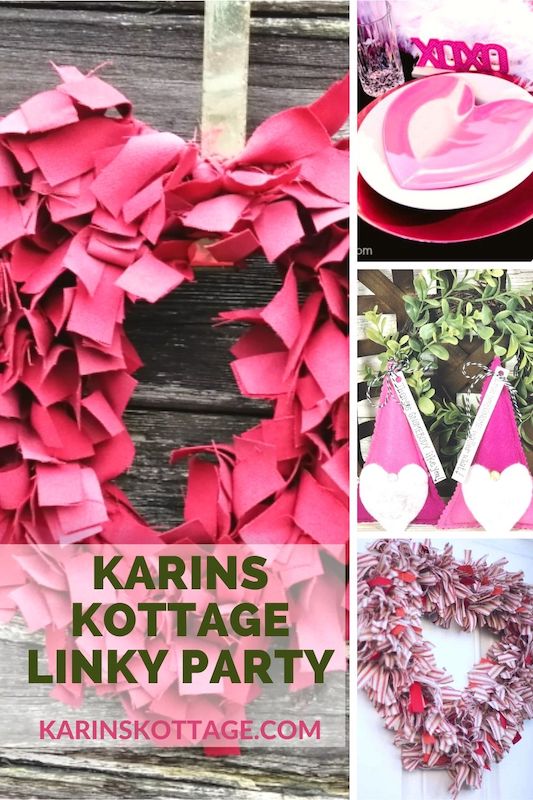 Don't you love pink Valentine hearts? DIY Valentine crafts are so fun to make!
Whether they are rag wreaths, Gnome stuffies or pink heart plates they are just so cute!
Pink and red rag wreaths
The first is a pink rag wreath is from Heart Hearth Crafting and she has the heart frame for sale in her Etsy shop.
a little more than a yard of fabric and cutting into 1″ wide strips. Tying them in a knot onto the frame and fluffing them makes for a beautiful wreath.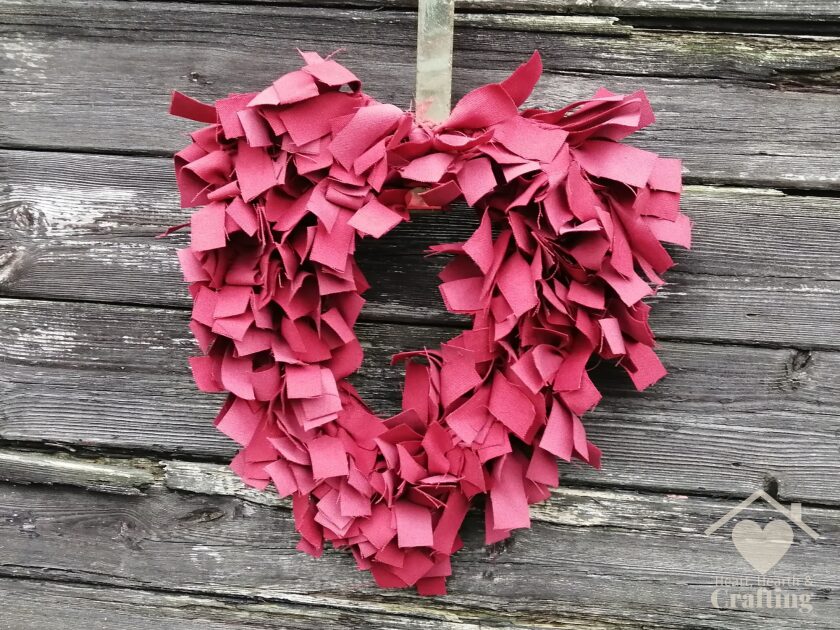 My Wee Abode shares this darling rustic ticking stripe Valentine rag wreath.
The red and white ticking mixed with a few spots of solid red is so festive.
I love that she used a CD case to measure the strips because they are 5.5″ square 🙂
Her tip is to use a rotary cutting kit to cut the fabric.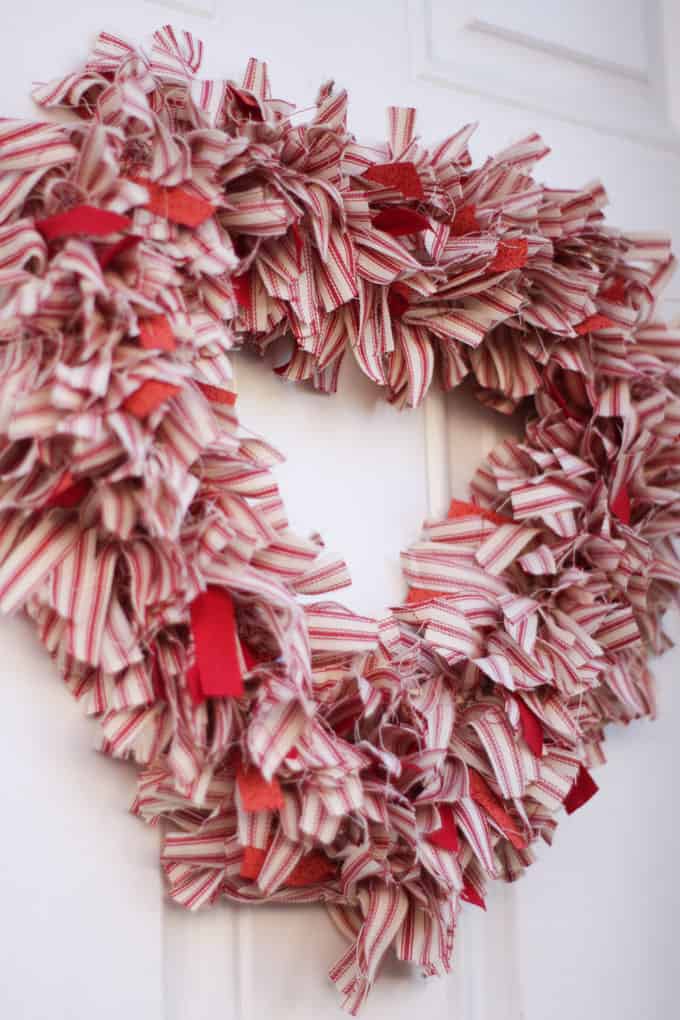 Heart Gnomes
How adorable are these Gnome stuffies from Creatively Beth!
Just a little bit of sewing and stuffing and you have such a cute little gift!
The cute tags just make these!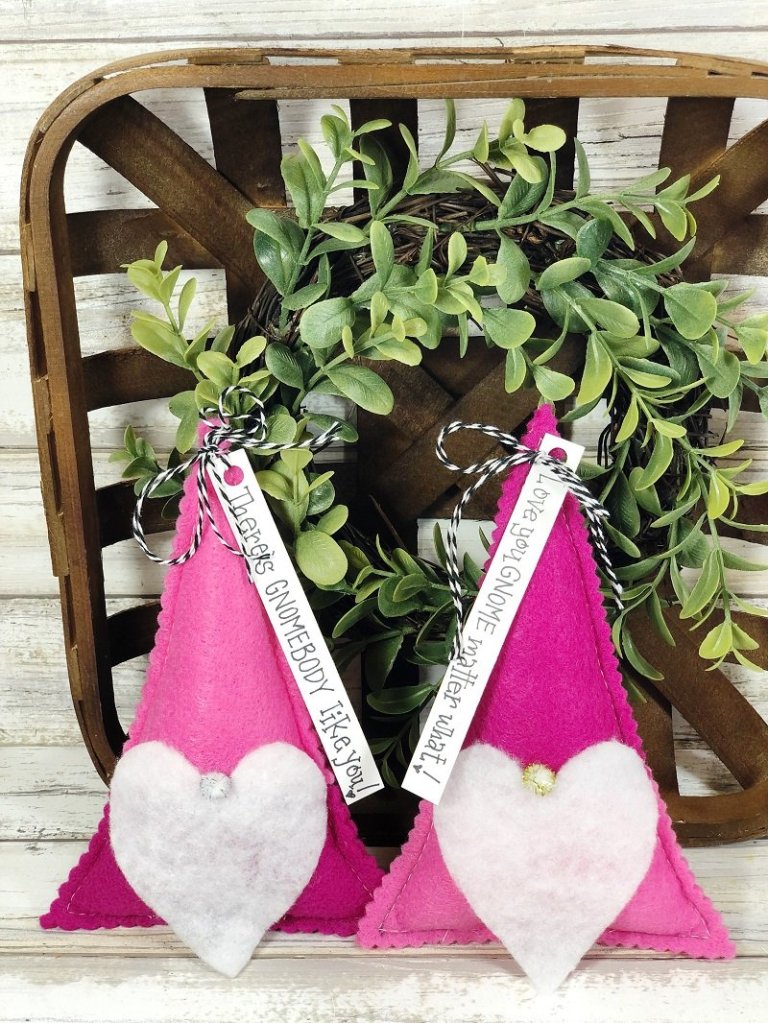 Pink heart tablescape
Anns Entitled Life shared this pretty in pink tablescape! I love her mini pink heart plates!
The centerpiece is 2 fluffy boas and pink paper tissue garlands.
You will love all her ideas!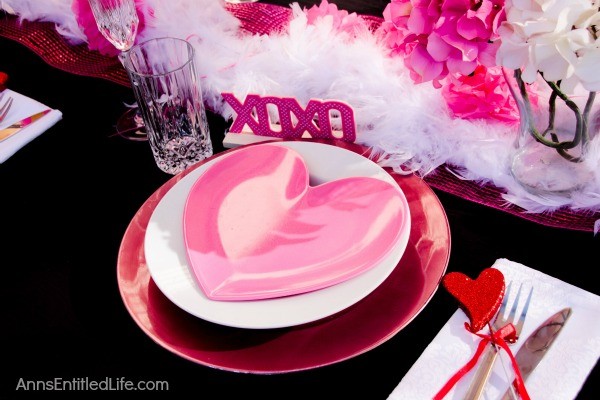 I love all these DIY Valentine craft ideas and hope you will stop by these great blogs and say HI!
Karins Kottage Happenings
Wow it has been a super busy week here! I hosted a bridal shower that really turned out so pretty!
I will share all my pics, tips and tricks for that soon!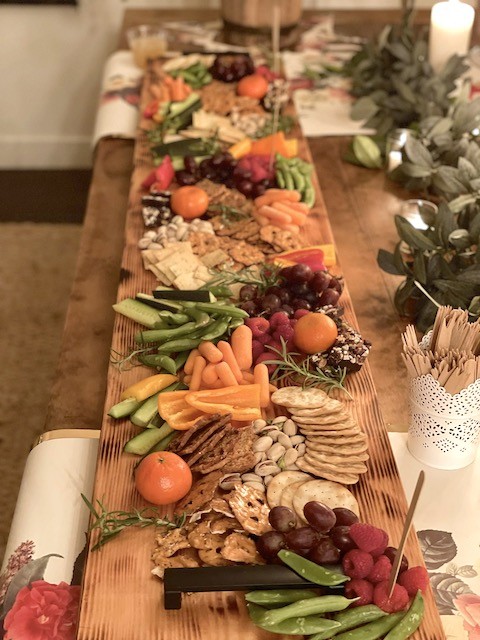 Plus I was able to help set up her wedding reception dinner.
The wedding reception was held in an old brick building. It turned out so gorgeous!
I will post about that soon as well.
Isn't there a way I could just empty my brain quickly into my blog? It would be so much faster than taking photos, editing them, writing about the photos etc… haha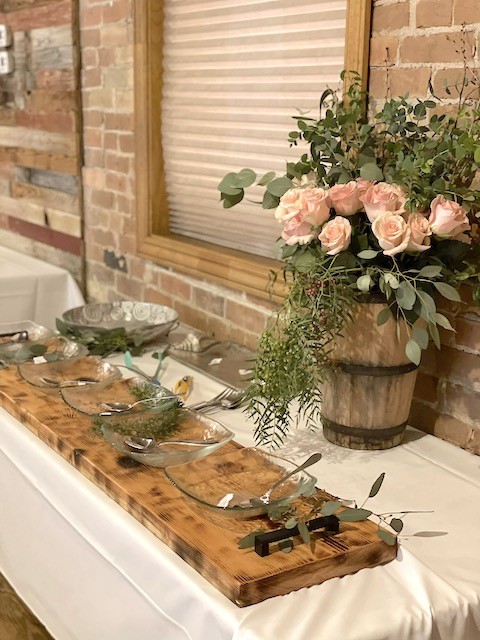 Valentine Shopping

Enjoy the Linky Party!