These graduation cap cupcakes are so cute and really easy to make. You can make the tassels match most school colors. All your guests will absolutely love them. I made them for this fun BYU graduation party Blue and White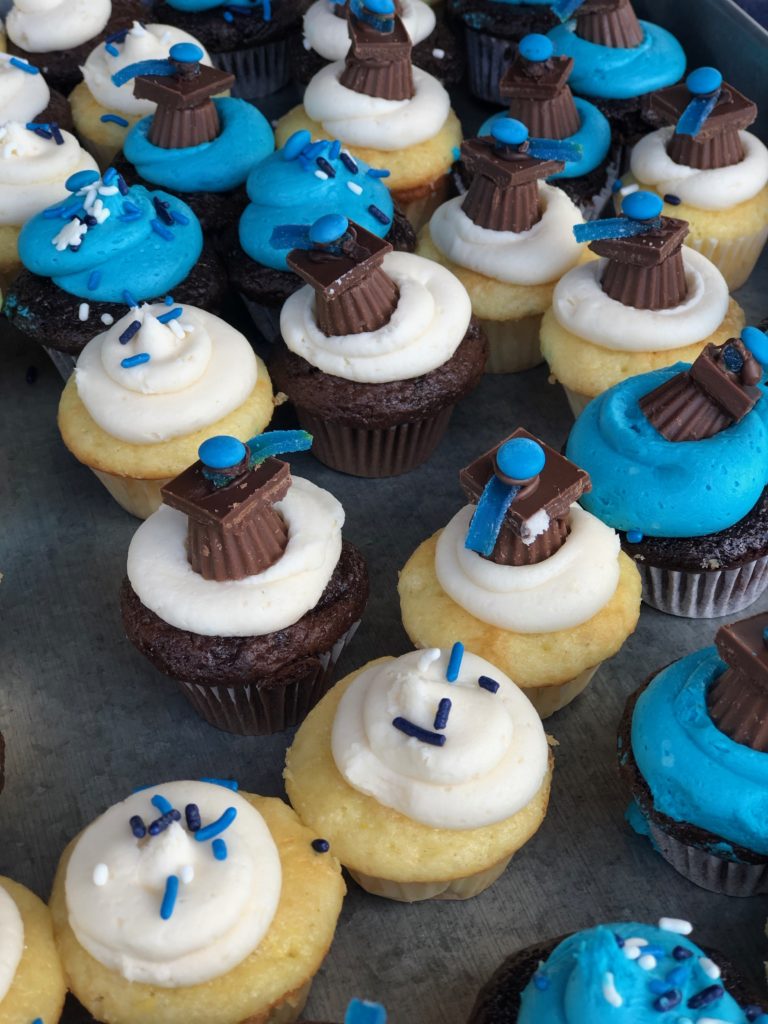 Mini Grad Caps
To create the mini grad caps you will need the following supplies-
Reese's mini peanut butter cups
Hershey's chocolate bar
Mini M&M's
Air head striped candies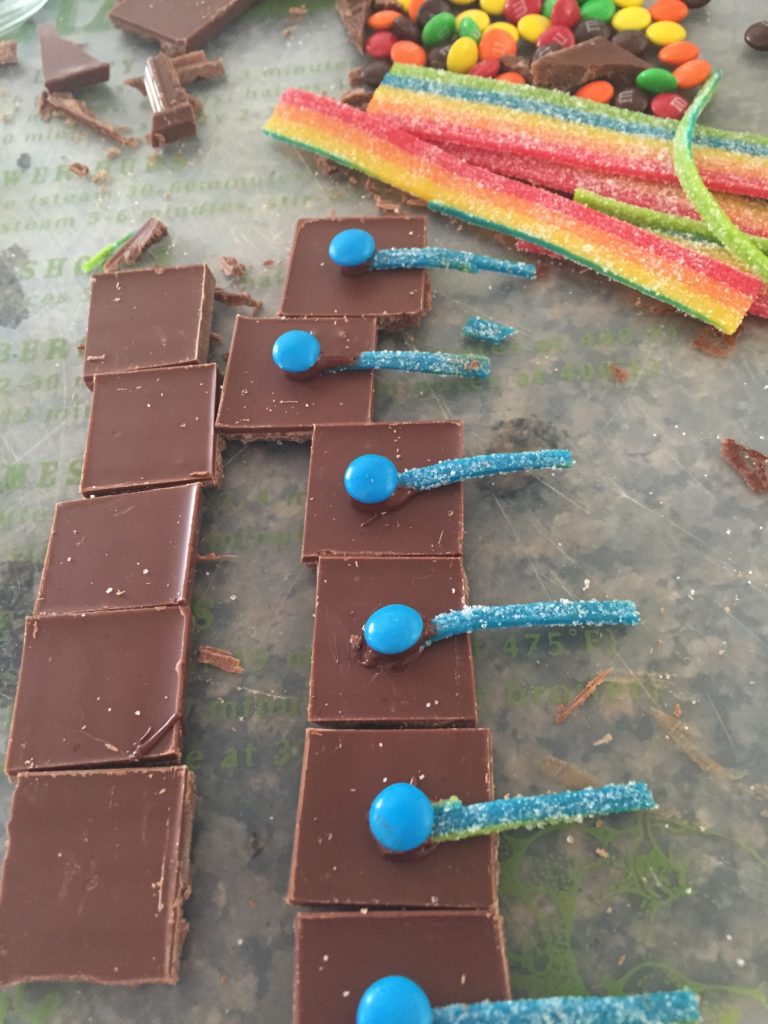 The first thing you do is decide how many graduation caps you want to make. I decided not to make one for every cupcake. I wanted some of the cupcakes to only have frosting and sprinkles to have variety.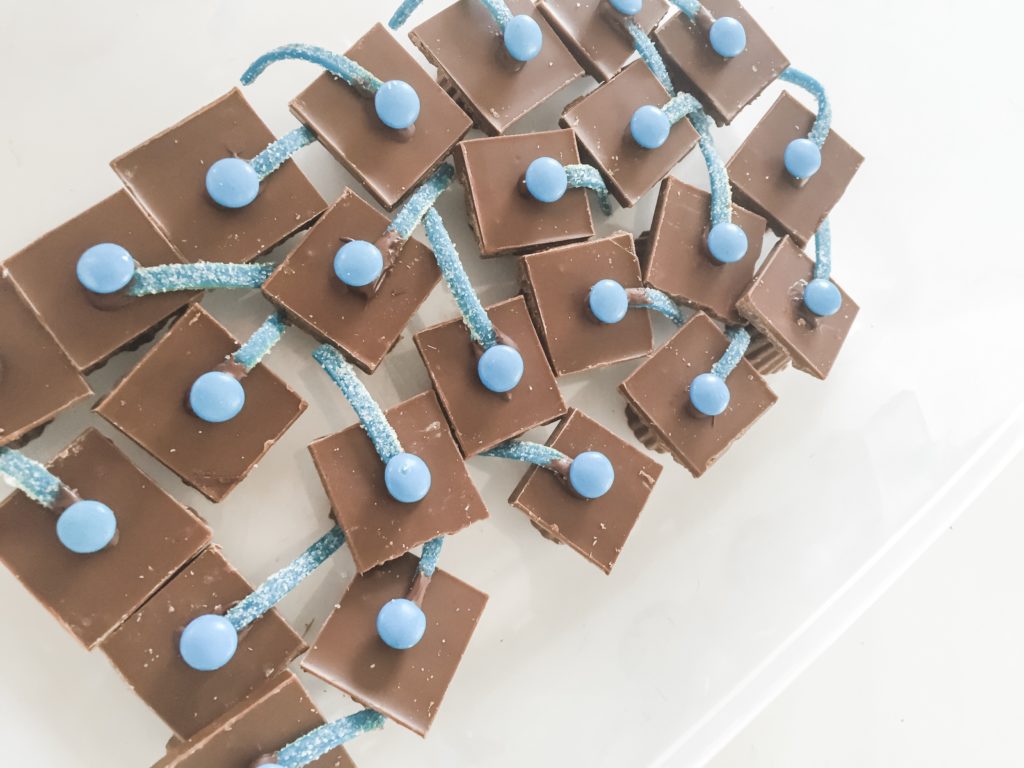 The next step is take the Air head striped candy and cut out (using scissors) the stripe of color that best matches your school colors. I used the blue stripe but I could have used the yellow. It is sticky candy so you might have to wipe off your scissors after cutting out a few stripes at a time. I think you could even serve the graduation caps all on their own on a cute white cake plate. I made a cute white one here using Ikea items.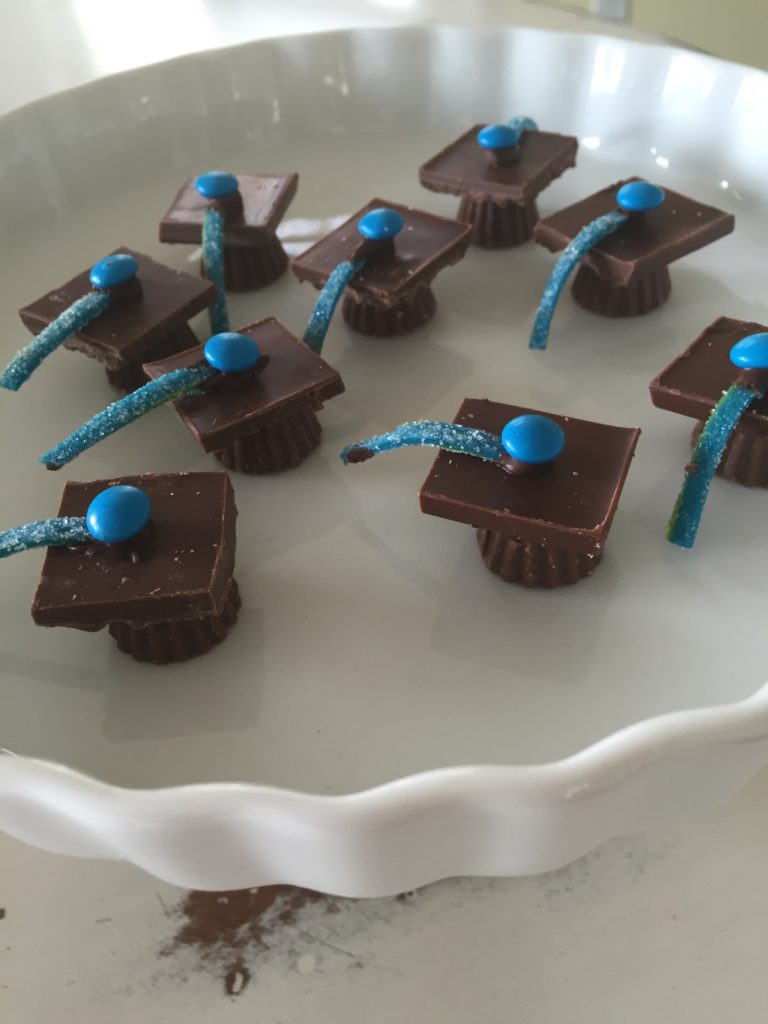 Pull out the mini M&M's that match your school colors for the top of each graduation cap cupcake topper. Cut small squares from the Hershey's chocolate bar that will sit on top of the mini Reese's peanut butter cups to create the top of the cap.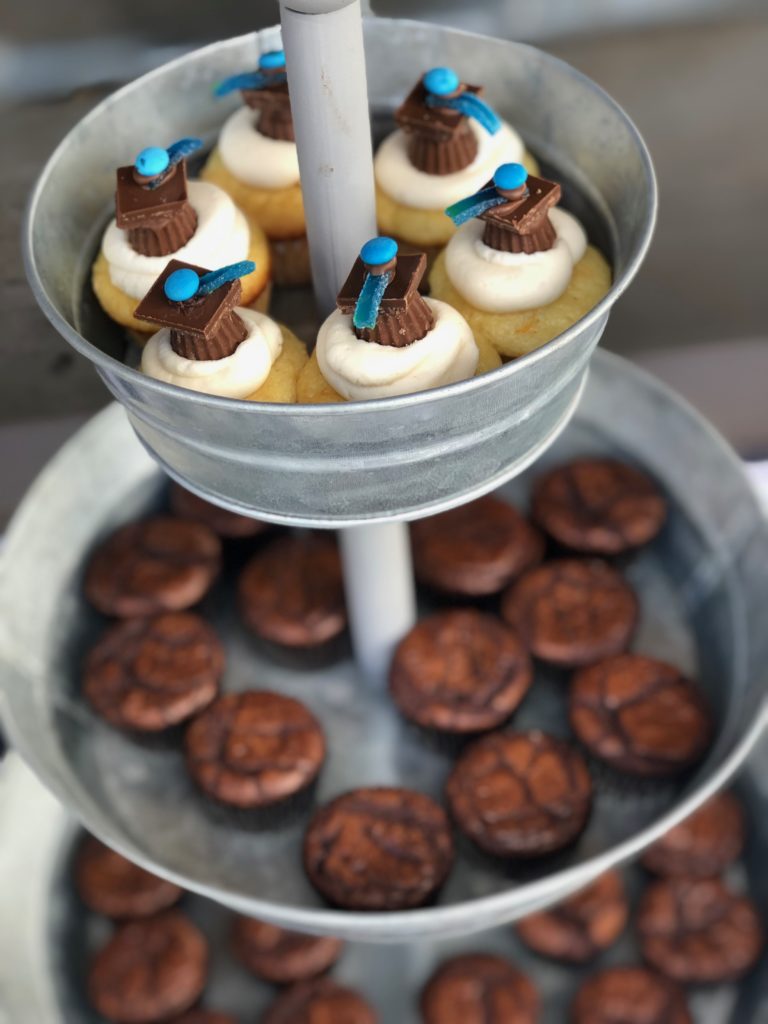 Lastly use either left over chocolate from the Hershey's chocolate bars (if you have any) or use chocolate chips and place in a plastic baggy and melt in the microwave. Cut off a very small tip at the bottom of one side of the bag. This will allow a small amount of melted chocolate to be squeezed out to use as "hot glue" to fuse it all together. You don't need much melted chocolate to glue the cap onto the Reeses mini peanut butter cup and then glue the mini M&M's and Air head to the top of the Hershey's chocolate cap.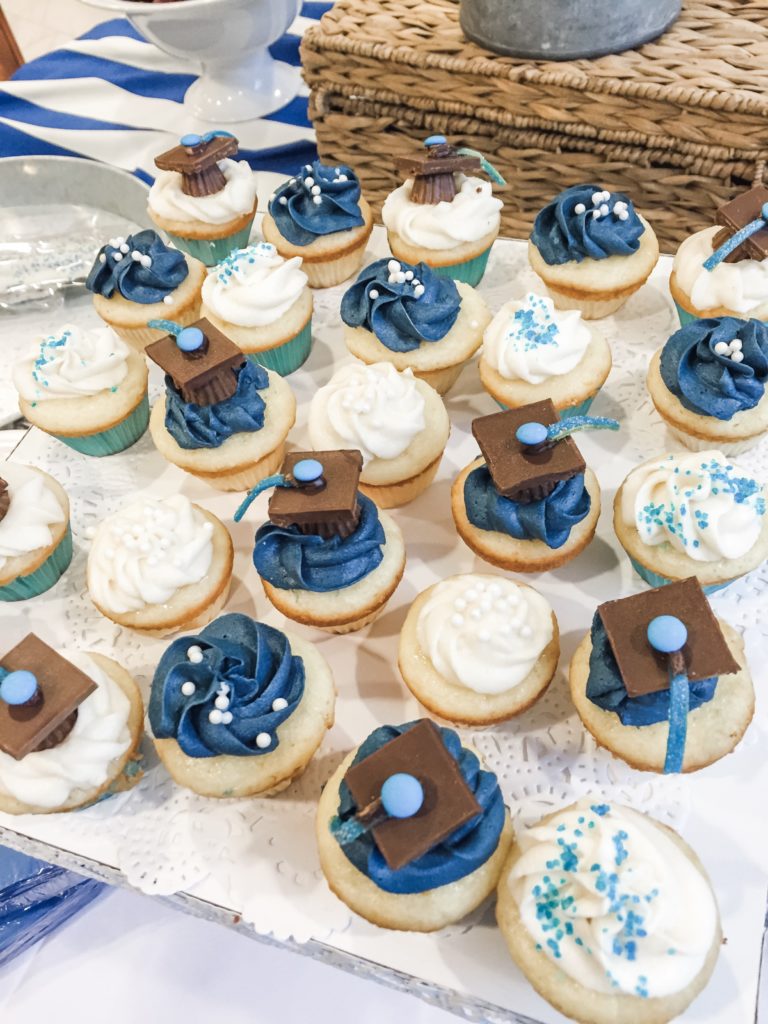 These graduation cap cupcakes are seriously the cutest little desserts and will add just the right touch to your graduation party. Check out the rest of this BYU Blue and White graduation party for more ideas.
Shop This Post