White Valentine's Day Tablescape Idea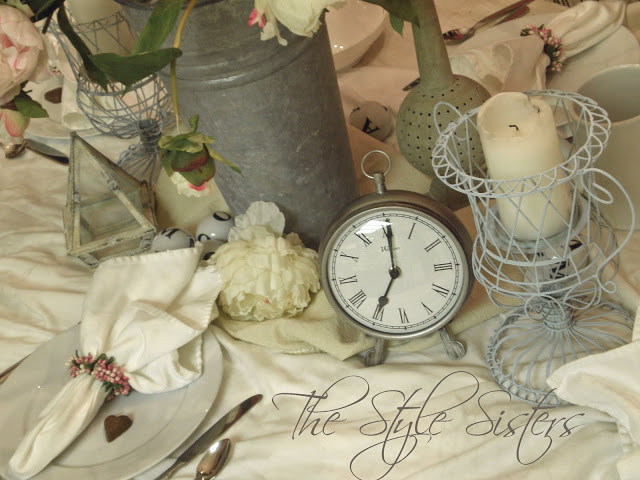 I went on a search through my house looking for grey/white things to add to this table centerpiece to really make it look pretty.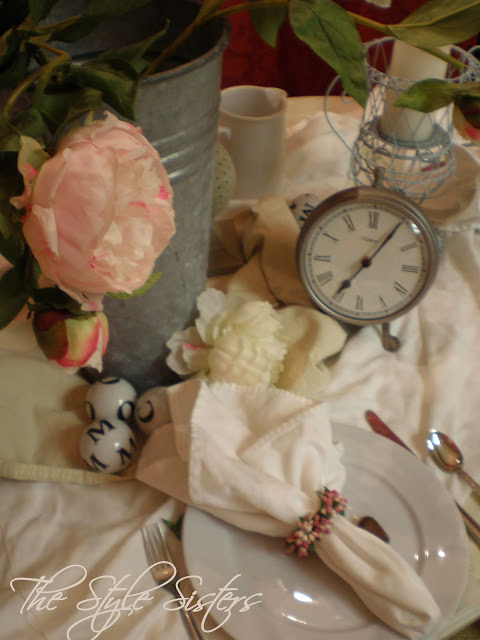 I found a clock from my office, wire candle holders that had weathered from being outside in the backyard all winter, my little black and white porcelain balls with black letters on them and the metal flower bucket that I have had forever that I stuck left over silk flowers in.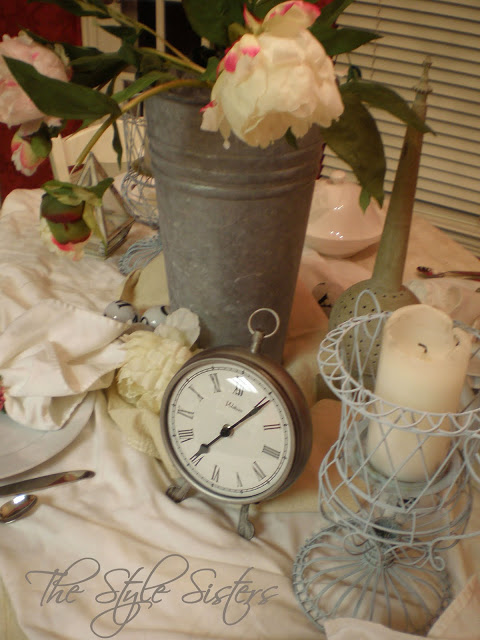 These silk peony flowers were left over from my daughters wedding over 2 years ago and literally I just plopped them into the metal bucket.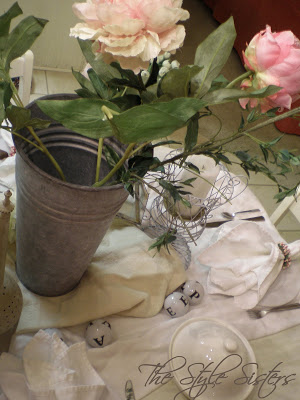 Plain white napkins with my pink napkin rings around them on top of plain white plates from Ikea $2.00 each. OOOH I am loving the white!! OH and on the chair backs I ripped a few more strips of from the painters cloth and tied some around each chair into a simple knot.