As some of you know on Sundays we usually have a lot of family over for Sunday dinner. This last Sunday there was 12 of us all around the table. Six of which are men who can put the food away!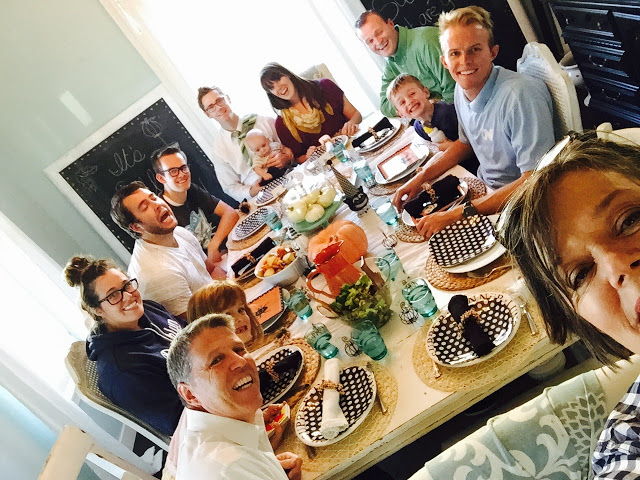 I decided to roast not one but two chickens and lots of roasted veggies.
THEY. ATE. EVERYTHING.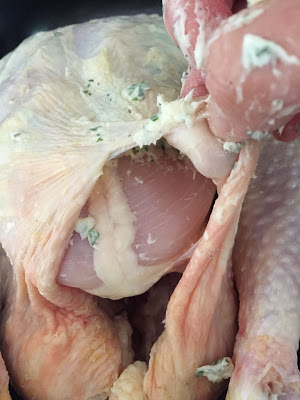 For the herb butter I used 1/2 a stick of butter and a mixture of fresh herbs consisting of Rosemary, basil, thyme and sage and chopped them up and using a fork mashed them into the butter then I separated the skin from the breast and used my fingers to spread the butter all around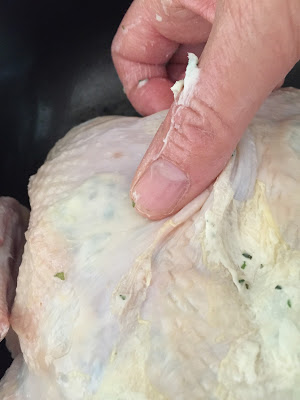 Because the chickens are cold from the fridge the butter tends to harden up so I had to kind of mush it around from the outside of the breast to get it to spread out a little bit.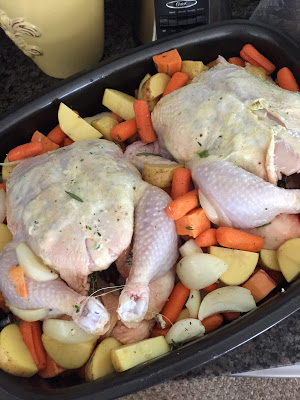 The vegetables that I used were potatoes, yams, carrots, and onions chopped into chunks. Drizzled with oil and more fresh herbs.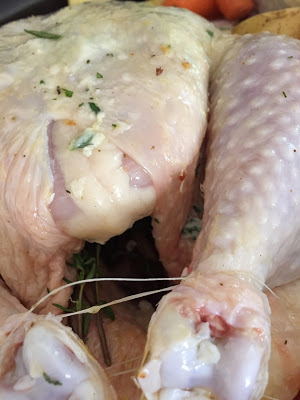 Make sure to tie the legs with some string…. I just used thicker thread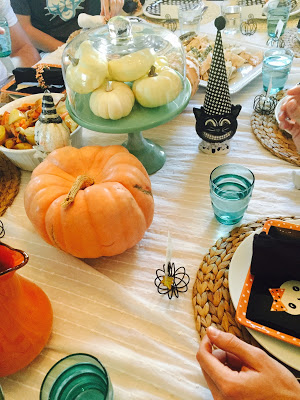 I forgot to take a picture of the beautiful golden chickens but they were gorgeous and the meat was so moist and yummy!
Everyone was ready to eat and EAT THEY DID!
Linking to