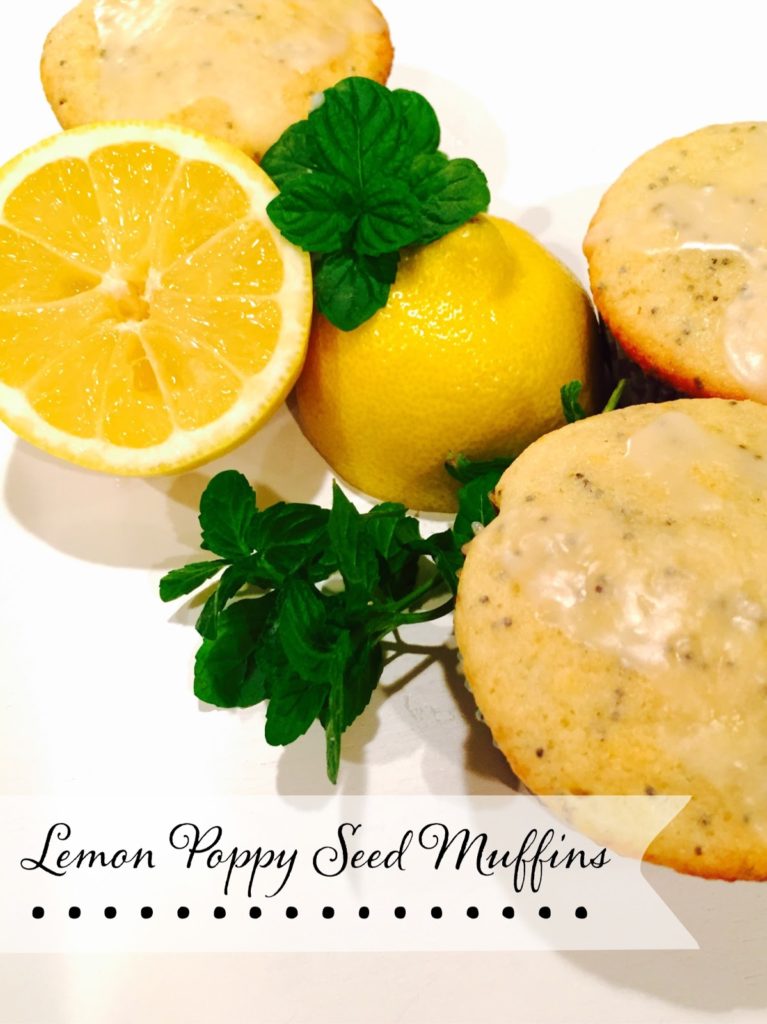 I just had to share this recipe with all of you because they turned out so light and fluffy and the lemon flavor is amazing! Probably I should put this recipe on our cooking blog but I haven't been able to keep up on that blog so I am posting it here 🙂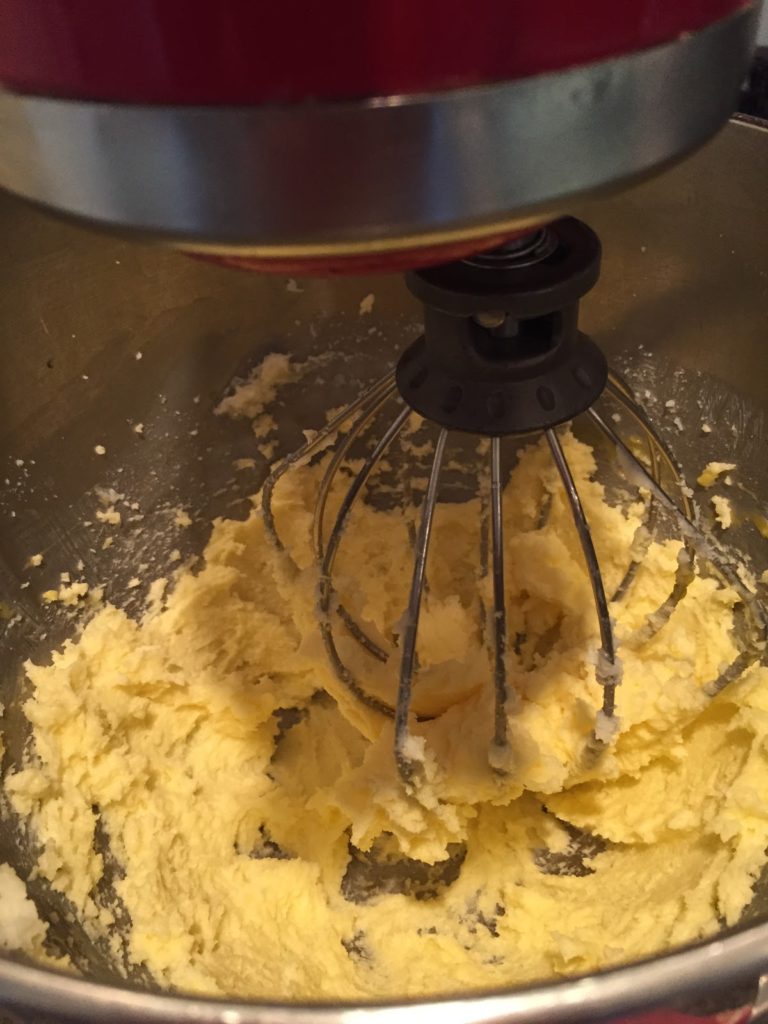 The bulk of the batter is made and is quite thick until you add yougurt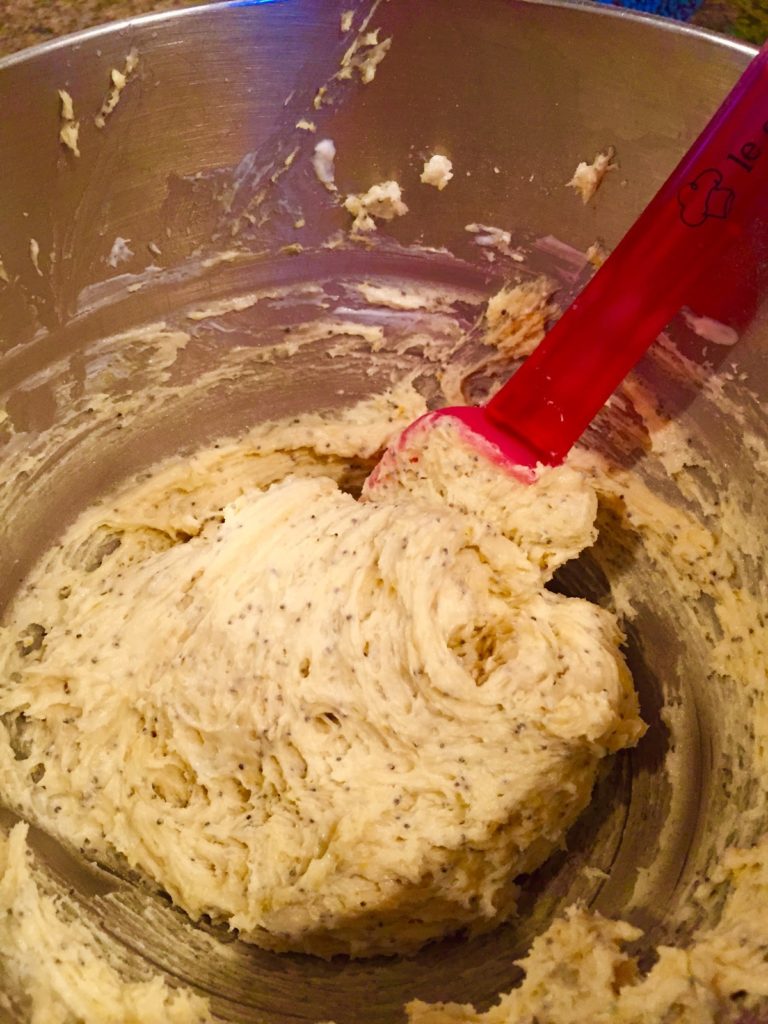 And egg whites beaten until stiff..that is the magic!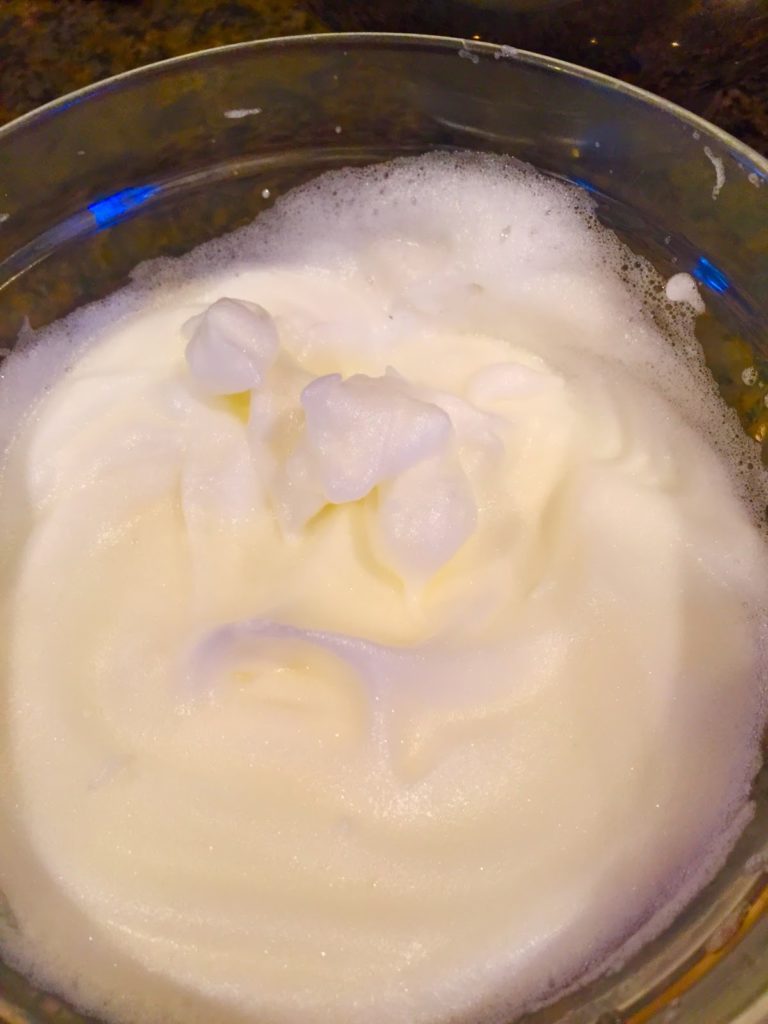 Hopefully you can see the difference in the batter in the pic below it is lighter in color and consistency.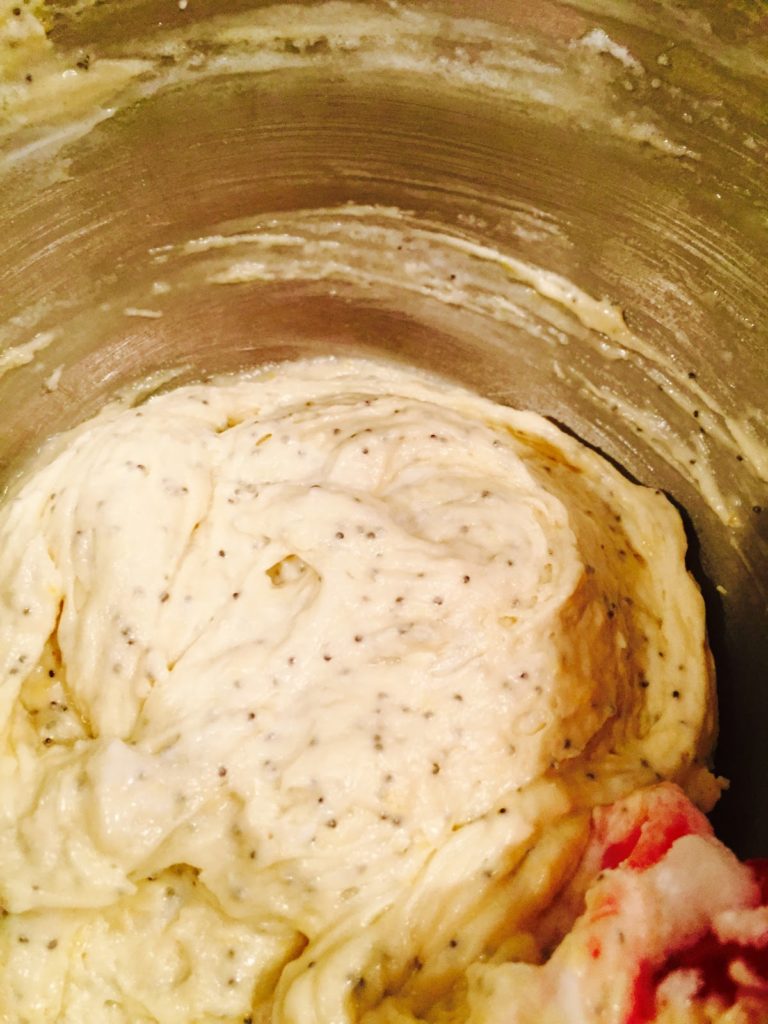 I always use a small ice cream scoop to plop the batter into the paper cups…so much easier!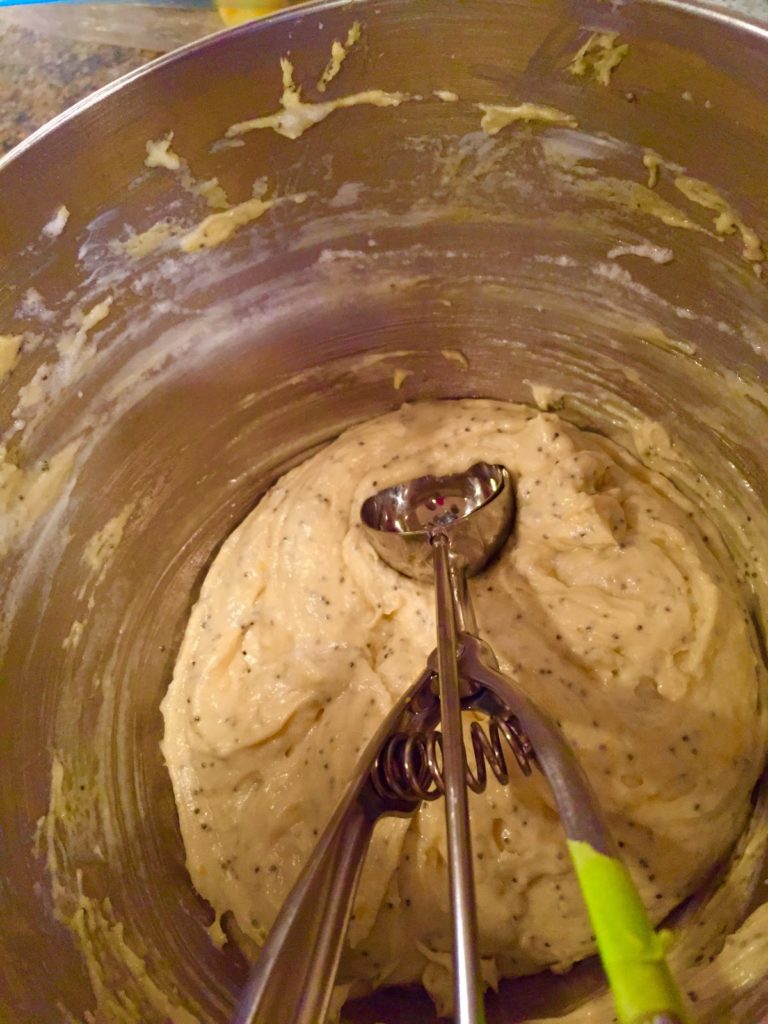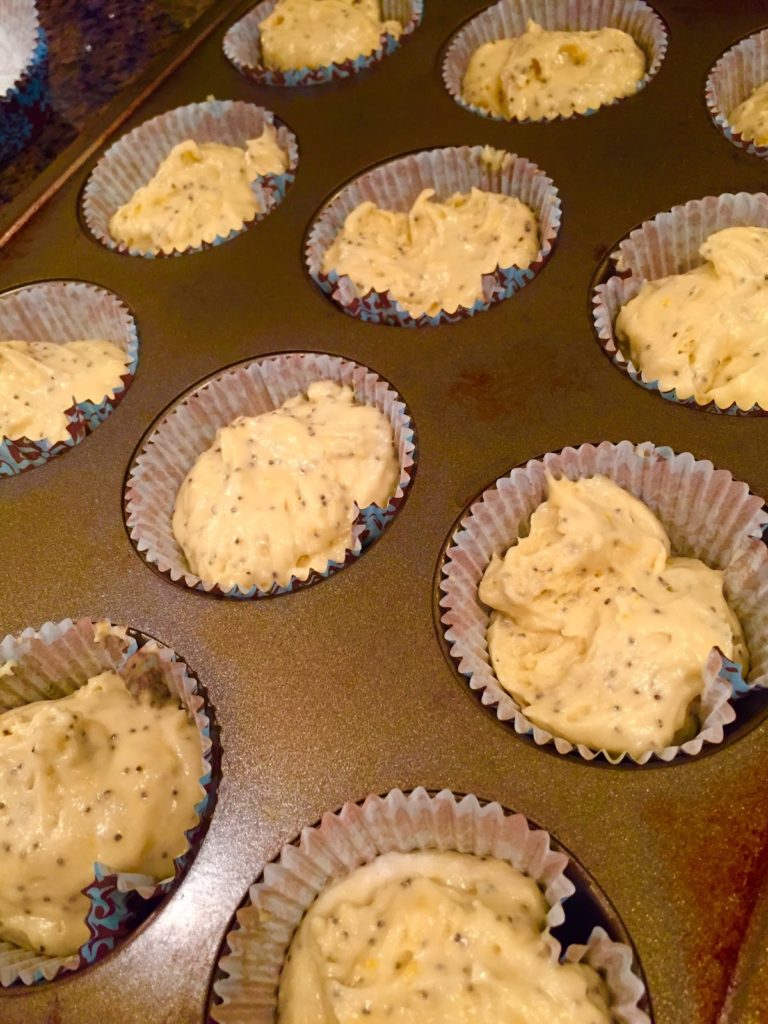 They really are so fantastic..there was not one left!
I changed the recipe slightly by adding a glaze to the tops of the muffins once they were baked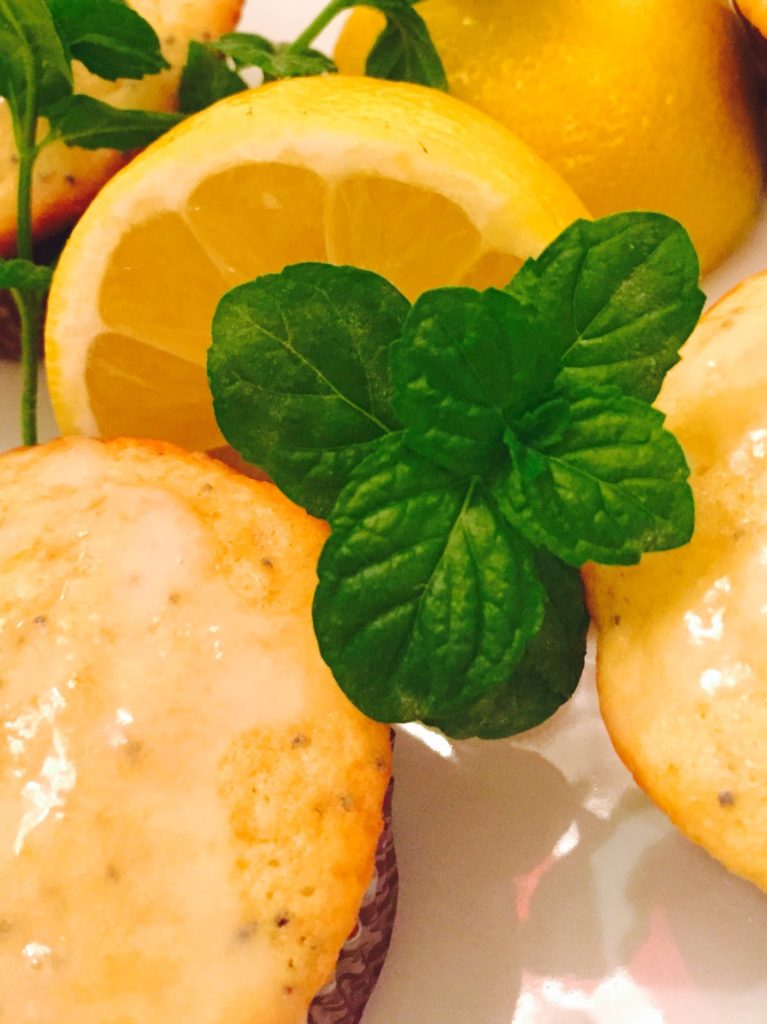 Pure heaven!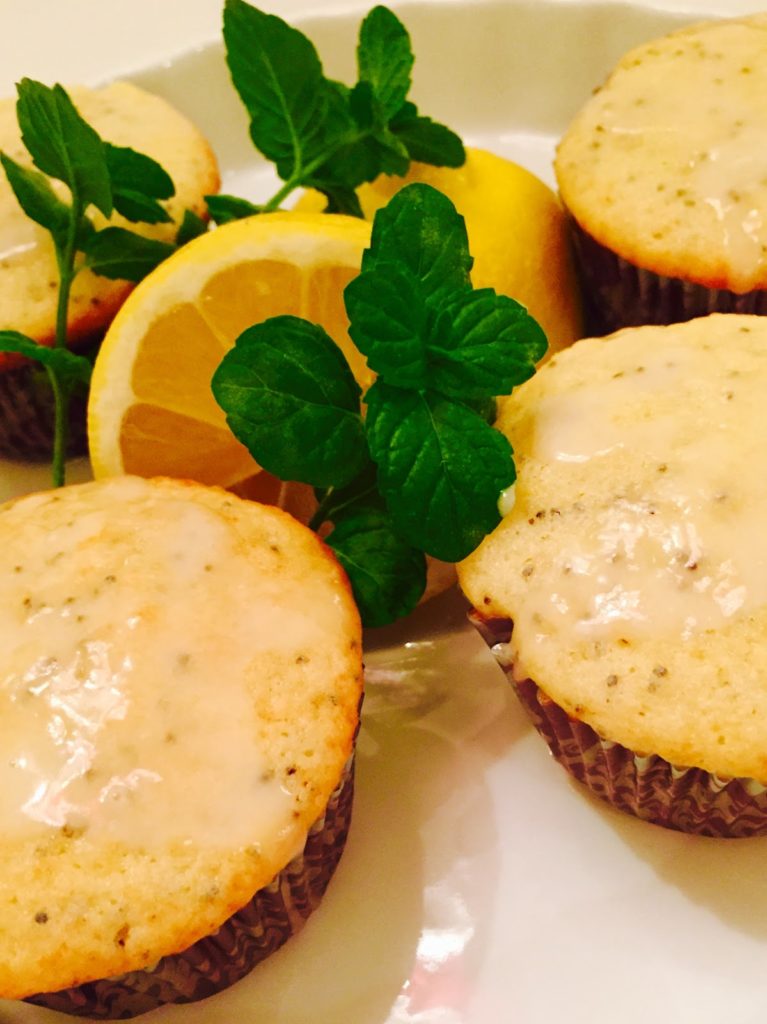 inGREDIENTS
Batter
1/2 cup butter, softened
2/3 cup sugar
2 large eggs, separated
1 1/3 cups flour
1 teaspoon baking powder
1/2 teaspoon baking soda
2 tablespoons poppy seeds
2 lemons, zest of, grated
1/4 teaspoon salt
1/2 cup plain yogurt
2 tablespoons lemon juice
1 teaspoon vanilla
Glaze
1 C powdered sugar
1-2 tablespoon lemon juice
1/2 teaspoon vanilla
Directions
Preheat oven to 350°F i Used paper cups but you can grease the pan and not use papers
In a large bowl, cream the butter and sugar until fluffy.
Add the egg yolks, one at a time.
Beat well after each.
In a separate bowl, stir together the dry ingredients, poppy seeds, and lemon zest.
With the mixer on low speed, add the dry ingredients to the creamed mixture, alternating two times with the yogurt, then lemon juice, and then vanilla.
Beat just until smooth.
In another bowl, beat the egg whites until soft peaks form.
Gently fold them into the muffin batter until blended.
Spoon the batter into the prepared pan, 3/4-full.
Bake at 350°F for 20-25 minutes or until a toothpick inserted in the center comes out clean.
Glaze
Mix all ingredients together until desired consistency to glaze the tops of the muffins. If it is too runny add a little more powdered sugar or visa versa if it is to thick add a little more lemon juice.