Gosh time flies when you are having fun!!
We moved into our new home, had a family reunion for two weeks at our house with 20 people!! Cooking, Cleaning, Playing, having a great time!,
In between that time we had this adorable old Swedish man (82 yrs old) and his grandson here at our house installing crown moulding and painting kitchen cupboards…my husband has been creating works stations for me and for him from Ikea items, he also helped install some beautiful flagstone rock in the backyard and more family came to visit….. and on top of it all we had the extreme makeover team create a home in six days for a very deserving family right across the street from us!! They did it differently this time by building a home from the ground up rath
er than destroy an old home and rebuild it. It was an amazing thing to watch and be a part of!
Sooo that is why I have been absent from the blogging world for quite some time. I really have some fun pictures to share with you from all of these fun times but I am too tired to post them tonight. I will leave you with just a couple of pics from the extreme home makeover project for now.
Me and my sister in front of the Extreme Makeover bus!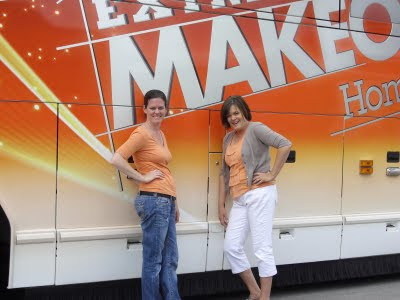 My sister and all the cousins trying to get a sneak peak of Ty Pennington across the street! Tiff thinks he is so hot! hee hee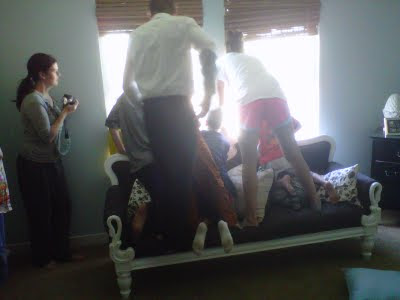 The crowds outside our house ready to yell "Move that bus!"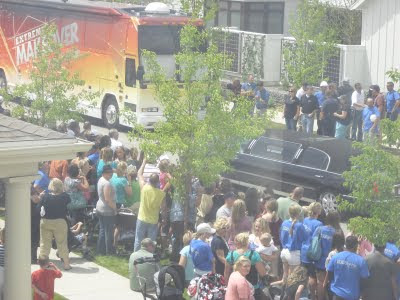 Michael one of the designers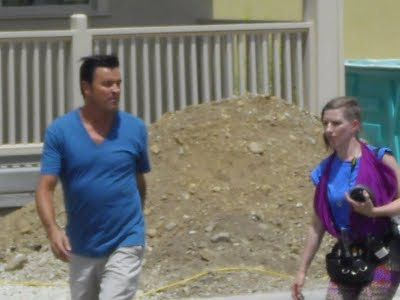 The kids welcoming home the new family!! It was so exciting to see their reactions!
This show will air sometime in Oct!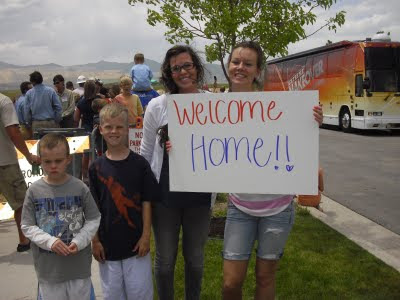 TY in his fancy copper car!