My sister..Tiffany had purchased this bookshelf at Wal-Mart a few years back.
It was originally brown and plain.
With a little bit of white paint it transformed it!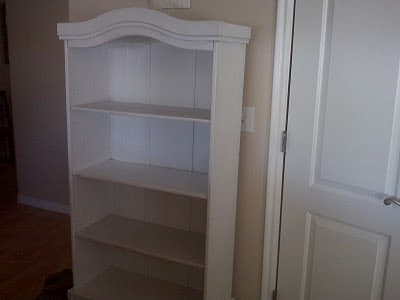 Then to add even more of a transformation she added these cute legs to the bottom of it.
Tiff purchased the legs at Home Depot unfinished…so she spray painted them white to match. Are you seeing the cuteness factor here!!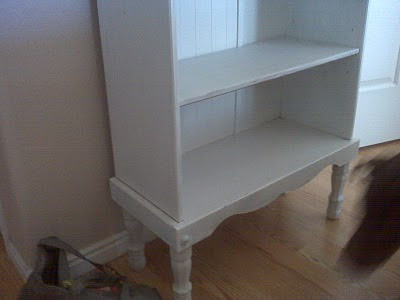 While we were visiting her and her family my cute hubby attached them to the bottom of the shelving unit for her. WOW is all I can say!
What a difference it made to this simple Bookcase.
Cheap and Easy details for the WOW factor. It doesn't get any better than this!!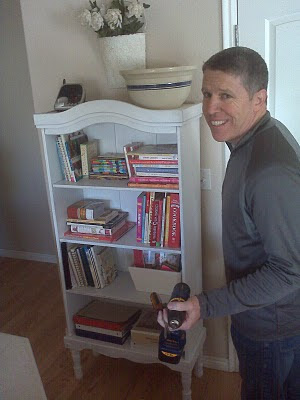 What a handsome handy guy 🙂
I am linking to Transformations and Treasures