This Valentine Tablescape has been set up at my mom's Flea Market! All the items are for sale! Including all the chocolates!! If you are interested in any of these items please email me at
admin@thestylesisters.net
The goblets are stunning!! The photos don't show how sparkly they really are.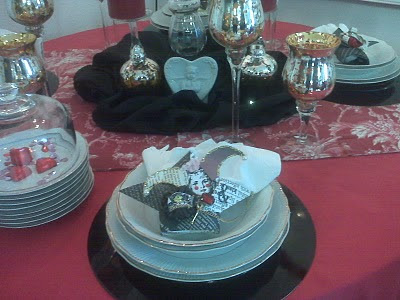 The centerpiece is made up of a topiary ball placed in a glass vase.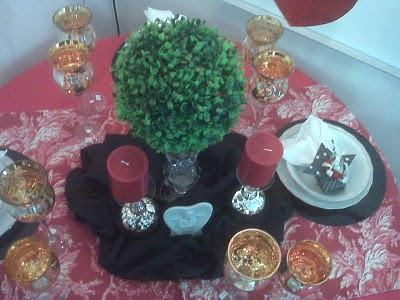 My daughter and I made these really unique napkin rings out of scrapbook paper and old jewelry. Each one is unique.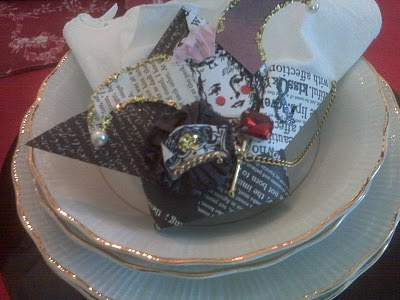 A little angel cherub graces the table along with candles placed on top of two of the goblets turned upside down.
Here is another one of our unique napkin rings.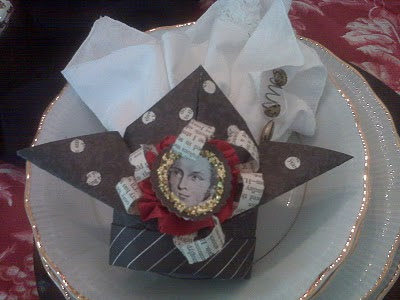 Sorry the picture is so foggy. The chandelier looks so festive with red hearts hanging from it.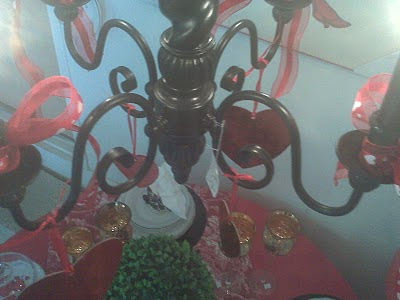 See the pearls and gold nuggets that decorate this napkin ring.
We loved creating these unique items.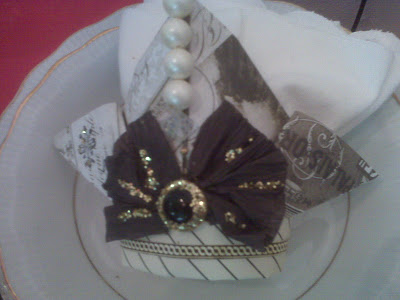 A very French poster hanging above the table.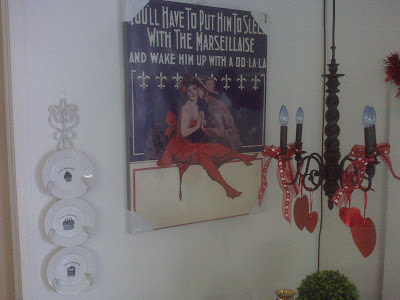 Darling dessert plates surrounded by round topiaries.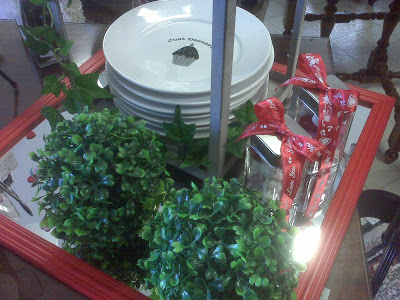 More of moms delicious candy treats
Hope you are all enjoying your Valentine's day!
Email me for prices on any of the items you see.
admin@thestylesisters.net