WELCOME TO CENTERPIECE WEDNESDAY –
FALL CENTERPIECE IDEAS
ALL PHOTOS ARE FROM BETTER HOMES AND GARDENS WEBSITE. THEY SHOW HOW TO MAKE THESE BEAUTIFUL CENTERPIECES ON THEIR SITE.
I love this idea of using corn husks to form a wreath and then placing a beautiful
bowl filled with fruit in the middle for a stunning centerpiece.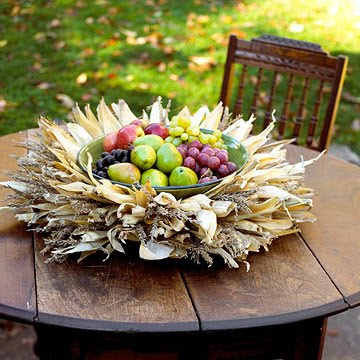 This is such a great idea! Using a pedestal dish and silk leaves and flowers…hot glue them to the glass dish to make it lovely. Add a small pumpkin to the center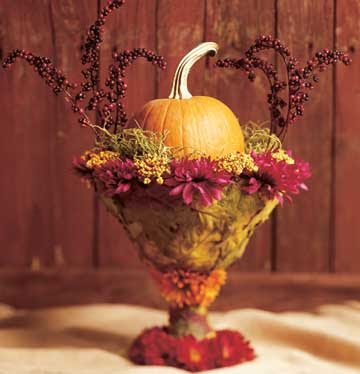 This beauty is made from marigolds but you could use carnations or button mums. Click on the name of the centerpiece to go to the directions.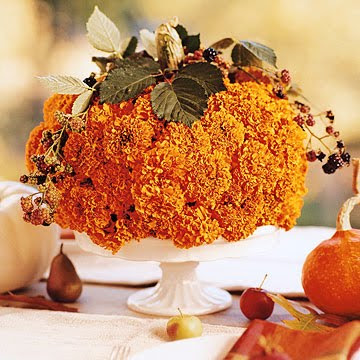 Hope you enjoy these fun ideas from Better Homes and Gardens.
My inlinkz thing is not working 🙁 I will try later..their website is down or something.