Soothing Beach Tablescape and Napkin Ring Giveaway!
I wanted to create a romantic lovely beachy feeling for two using these striped napkins that I bought a couple of years ago at Crate and Barrel outlet. I knew my white berry napkin rings would just make it perfect!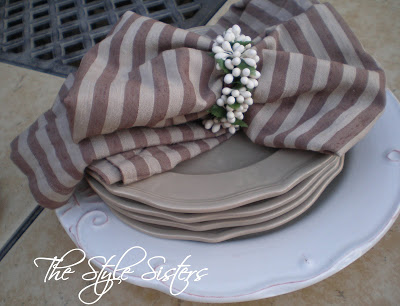 I didn't have any salad plates that would work with this so I went to the thrift store and what to my wondering eyes should appear but 4 four brand new taupe colored salad plates!! $3.99 for 4!
I knew they would match the napkins perfectly!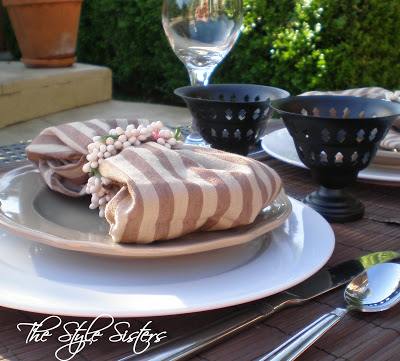 I used my dark brown placemats for texture and color so the white plate would pop!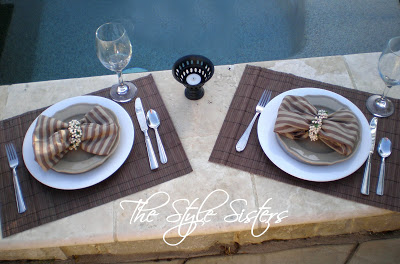 My bushes have started to flower!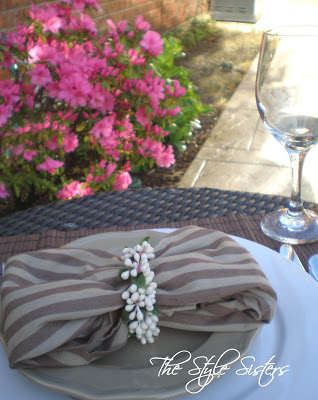 Do you see those cute black tea light candle holders? $1.00 a piece at the dollar store!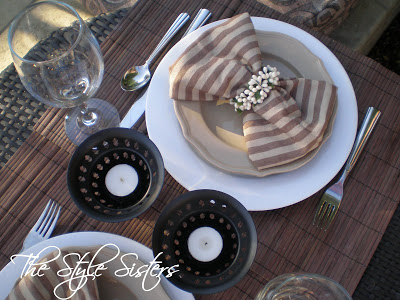 In these photos I have used my Ikea White dinner plates $2.75 each and my water goblets from Target. My beautiful white napkin rings! One lucky winner will win a set of 4!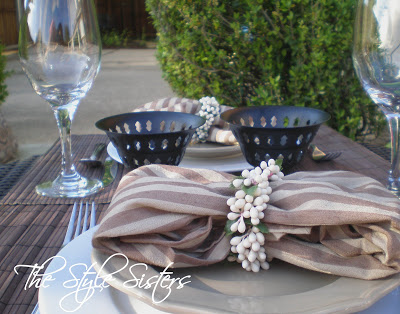 I really love these soft colors together.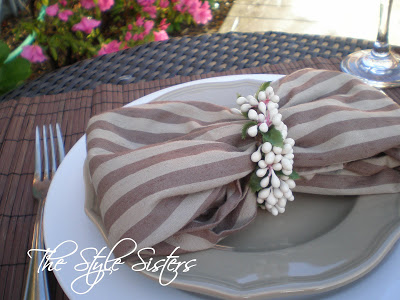 Here is another shot of those cute black tea light holders!
So then I decide to set the patio table for four. I got out my metal white lantern that I bought from Ikea $10.00 a few years ago and filled it with sea shells and a large white candle.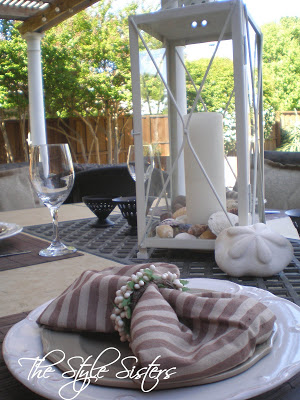 Here is a close up of my sea shells…aahhh can't you just hear the ocean and feel the breeze?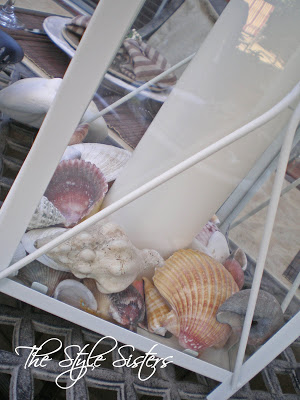 I used a different dinner plate for this tablescape. I bought these at Tai Pan in Salt Lake and love the little scroll work on them. I think they look perfect with these salad plates. I folded the napkins into a long skinny strip and then folded them into each other and added the napkin ring so it looks like a bow tie!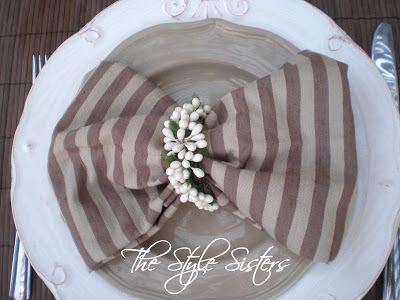 I love this cute lantern. It usually sits on my fireplace mantel.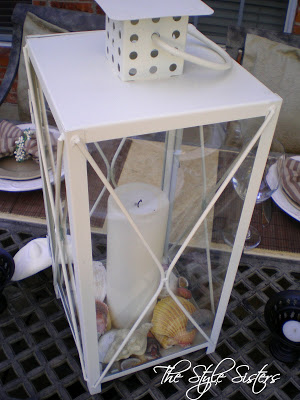 A shot looking over the pool…but I am pretending it is the beach!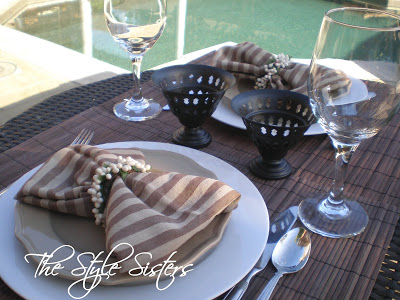 Here are my beautiful napkin rings!
Who will be the lucky winner?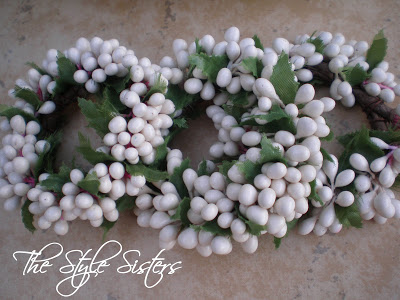 The winner will be announced on Saturday night April 17th!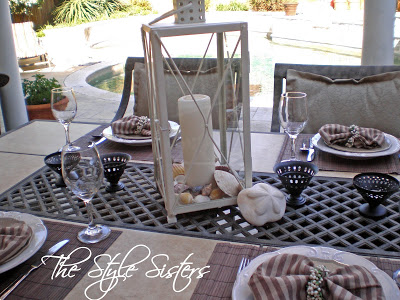 To Enter the Napkin Ring Giveaway-
1 Entry- Leave a comment
2 Entries – Twitter or Facebook about the giveaway!
3 Entries – Blog about the giveaway and use some of my photos.
Good Luck everyone!
I am participating in