THE WINNER OF THE NAPKIN RING GIVEAWAY IS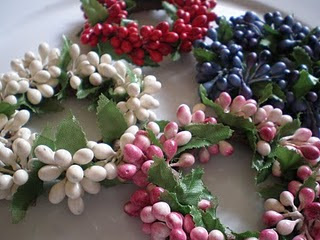 #10 FRENCHY CHIC!
THANKS TO EVERYONE WHO ENTERED.
IT SEEMS LIKE THE PINK NAPKIN RINGS HAVE BEEN THE FAVORITE.
IF YOU WOULD LIKE TO PURCHASE ANY OF THE
NAPKIN RINGS
A SPECIAL DEAL FOR ONLY MY BLOGGER FRIENDS
IF YOU BUY 8 NAPKIN RINGS I WILL GIVE YOU 4 MORE FOR FREE!
JUST MENTION THIS CODE WORD: "GIVEAWAY"
IN YOUR ORDER!!
THIS WILL BE FOR A LIMITED TIME SO HURRY AND TAKE ADVANTAGE OF THIS DEAL NOW.