My Giveaway ends tomorrow Evening!!
This is your last chance to enter your name!
I came up with one more idea of how to use these little darlings!!
I hung them on a red and white striped ribbon to make a garland!
(Sorry my pics are kind of blurry I was in a hurry to take them and post them tonight)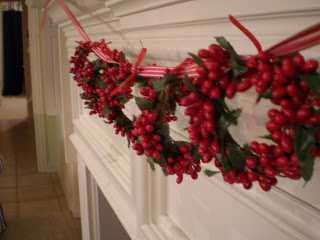 So dang cute!!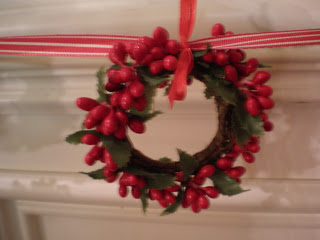 You could hang your garland
around the Christmas tree
, over a large mirror, hang them from the fireplace mantle..how about over a window!
The possibilites are endless.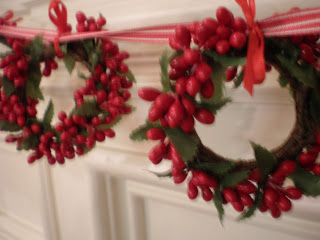 Enter the giveaway 3 ways for 3 entries….
leaving a comment,
blog about my giveaway and let me know,
send some friends over and have them mention your name.
If you don't win the giveaway the napkin rings are available through my ETSY shop HERE
I am participating in Kimba's DIY Day!! Go check all the great ideas out!