So you say "I don't have a cake plate" Well just get out your dinner plates and a glass goblet and stack them on top of each other!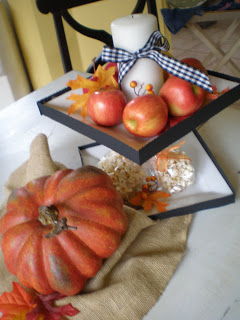 Add some black scrapbook paper to the edges of the plates with a few dots of hot glue (that can be peeled right off later) that have been cut with some decorative scissors…..could it get any simpler!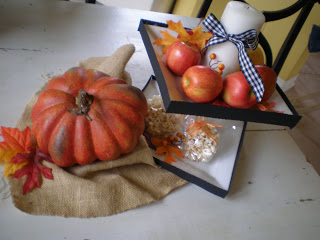 Add some apples and a candle with a ribbon and some popcorn in a cello bag tied with a ribbon and you are good to go. You will notice that you can see the goblet part of the glass and so I filled it with some fall berries for a little added touch.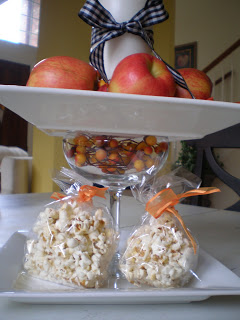 Voila!! A cute Centerpiece made from things you already own!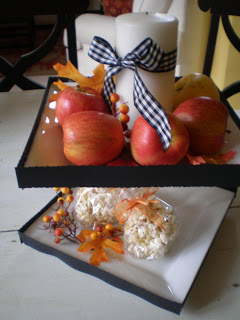 Think of all the possiblities…Orange paper, pink paper, striped paper, floral, Christmas etc… the options are endless…just by using some paper to change the look! You could even add glitter or glue on some embellishments! If you do this please send me your links so I can see your results!