Cheri over at It's So Very Cheri sent me her apron after I won her give-away and look how cute it is! I had my daughter snap a picture of me in it the second it arrived. The fabric is so beautiful and it has some pockets on it as well..I love pockets! Cheri is one talented lady and just a very kind and sweet woman.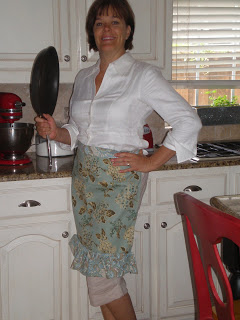 Not only did she send me the apron but look at the most adorable gift tag that came with it! Yes she made this too. How cute is this!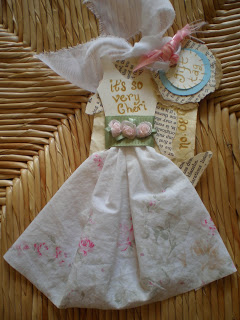 Cheri thank you for this beautiful apron..I love it.
and also thank you for your prayers on my behalf of my brother as well.