I realized after I looked at the pictures that we actually ate indoors and not in the backyard but we cooked the food on the BBQ so I am counting this as backyard dining part II. My hubby grilled this amazing pork roast for us and it was mouth watering! Juicy and tender with yummy fresh herbs from the garden.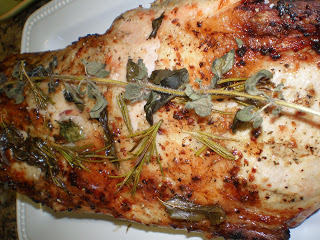 Our regular almost everyday salad…spinach, strawberries, almonds and apples with a strawberry vinaigrette. Plus some warmed up sliced french baguettes…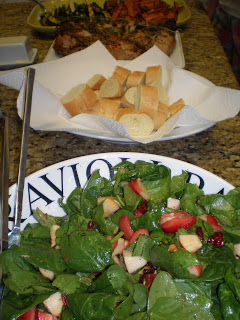 More pics of the pork and bread.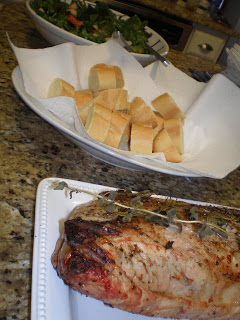 Oh and our other staple…sliced yams roasted and then grilled for a few minutes and they are just so delicious..not one was left! Grilled Zucchini too.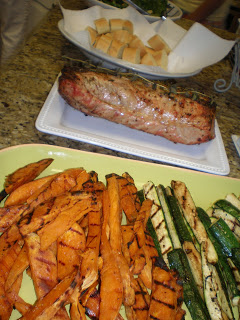 Just an all around scruptious dinner for a crowd!
Next up will be Emily's Red White and Blue Graduation party!!