I just received my latest edition of Country living and really enjoyed these beautiful rooms. Then I went to the country living website and grabbed a couple more pics.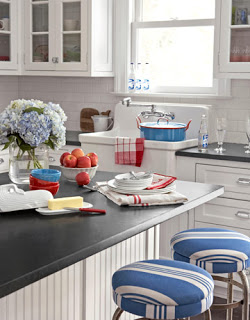 White walls, white slipcovered furniture with large black framed photos.
I want to be in this room right now.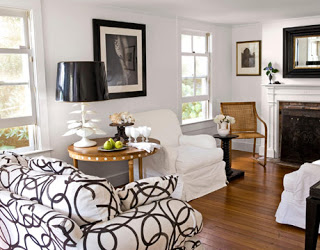 Isn't this room just fun with two accents of lime green It is just so clean and fresh!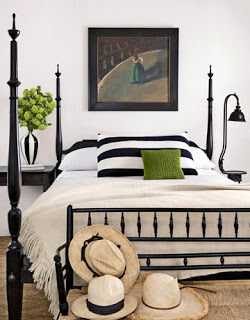 You all know how much I love white kitchens!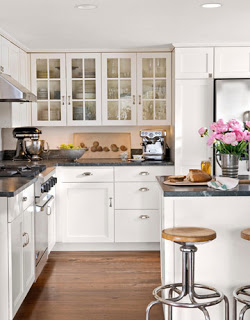 I love everything about this dining room…looking out to the garden, the cool light fixture, The big old oak table and the metal chairs give it a fun kick. I also love all the metal trays and vase in the middle. Very unique.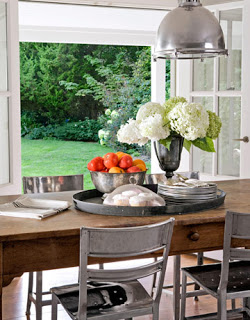 Wishing you all a very Happy Mother's Day and hope each of you gets breakfast in bed or a yummy dinner made especially for you.
Happy Mother's day to my daughter Madeline as she will be celebrating her first Mother's Day tomorrow!! Love you tons.