I have been away visiting my family. It was so fun being with all of them again. The best part was of course my cute little granddaughter Ella. I just can't stop giving her millions of kisses and squeezes…..It is always hard coming back home to my regular life of quietness…I miss my family 🙁
Since I have been in alittle funk I decided I needed some colorful fun inspiration to motivate me for spring and summer so here is what I have found.
A beautiful colorful striped umbrella from Pottery Barn (I think)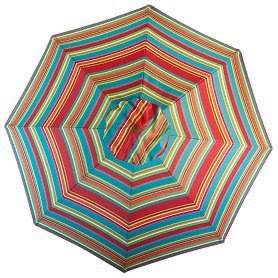 I absolutely love these hurricane lamps and look at what they did…they added fresh flowers to surround the candle. How simple and yet so beautiful. I am feeling like I am on vacation already! I found some white ones last year at Ikea for 10 bucks!! I can't wait to dress them up with some springtime flowers.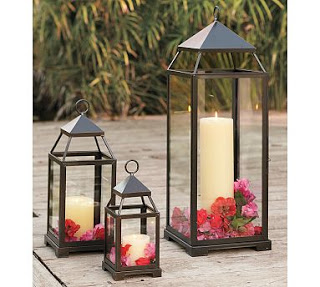 Well hello there gorgeous! Sheesh could it get any better than this… A beautiful lantern by the beach!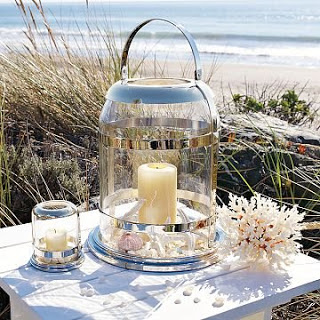 Look at these lanterns with sea shells around the candles. Just fabulous!
Ahhh Spring is upon us and summer is right behind. Mother's Day, Memorial Day, Graduation, Fathers Day, camping, 4th of July, August and my baby leaves to go to college. I will be an empty nester………… How can that be when I am only 29 years old. Ha Ha
What are you doing to welcome in spring and summer this year?