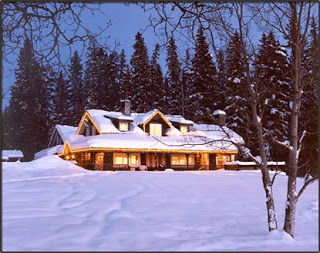 (This is not a photo of their home but it just illustrates a beautiful white Christmas)
We ae going to have a white Christmas year at Tiffany and Kelly's House!! Once there, we will have many photos to share of the beautiful white snow, my cute niece and nephews and Tiff's cute house all decked out!
MERRY CHRISTMAS EVERYONE!!!