My little brother got his Christmas wish all thanks to many sweet angels! A few of his classmates from High School decided to try and make Tim's Christmas wish of taking his entire family (eight children plus a quazzi adopted son and his cute wife, Liz) to DISNEYLAND!! They did it! Here is Tim receiving the secret fed ex package from
Santa Claus. Tim is completely overhwelmed by the generosity and love and is brought to tears.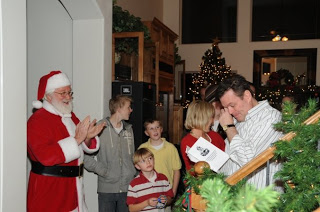 I called the local Fire Department in their area and asked them if they would help deliver a surprise to my brother who has stage 4 colon cancer and they said they would love to help me out. They even had the Santa outfit and a Santa to help with this big surprise! By looking at his boys faces looking at their dad you can tell how touching this moment was.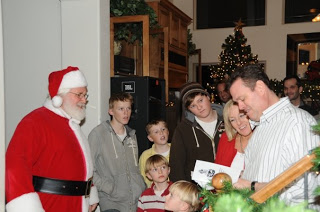 That is a real beard by the way! "Yes, Virginia there is a Santa Claus"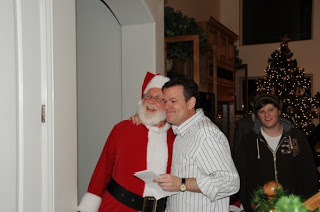 Here is the whole gang along with my cute mom and her hubby.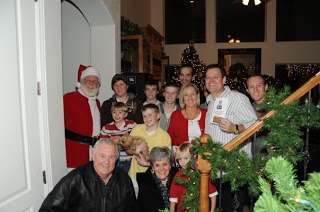 Tim, Liz and Mom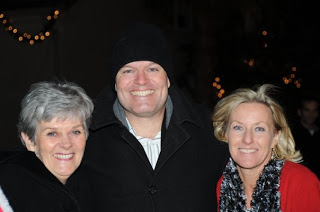 Here is the whole family including the cute Firemen who helped make this surprise come to life.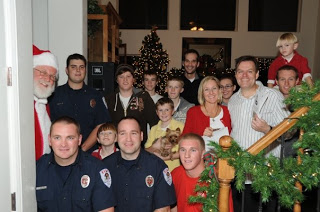 THIS HAS TAUGHT ME HOW MUCH LOVE AND KINDNESS THERE IS IN THE WORLD TODAY. PEOPLE REALLY DO CARE AND LOVE ONE ANOTHER AND WILL SACRIFICE MUCH TO BRING GREAT JOY AND HAPPINESS TO OTHERS. MUCH LOVE TO ALL THOSE AT CDMHS ALUMNI! AND THANK YOU TO ALL OF YOU WHO DONATED ON TIM'S BEHALF HERE ON MY BLOG.
MERRY CHRISTMAS TO EVERYONE