I AM STARTING TO DECK THE HALLS WITH BOUGHS OF HOLLY
I found some fresh real garland at Lowe's and draped it up the staircase, added white lights and red ribbon.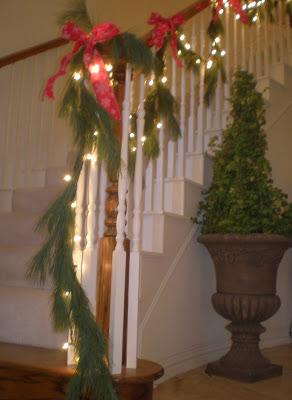 Put some fake garland wrapped with white lights on the fireplace mantel and added a few apothacary jars, a bottle brush tree and a darling nutcraker.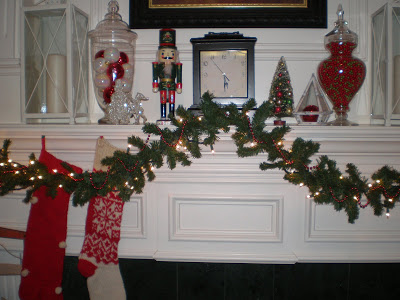 Dragged out the antique sled from the attic and leaned up against the fireplace and hung the stocking close by.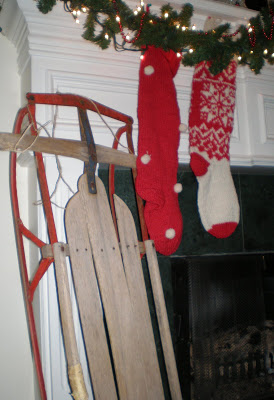 Next I decided to deck the sideboard in the dining room with more fake garland wrapped in white lights. I had found these adorable green and red topiaries last year when shopping with my daughter Madeline at Garden Ridge and put them on either side.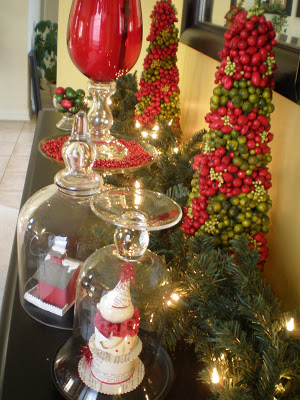 Added a clear glass cake plate with a tall red candle holder vase thing a ma jig and then under the domes I added a cute snowman dude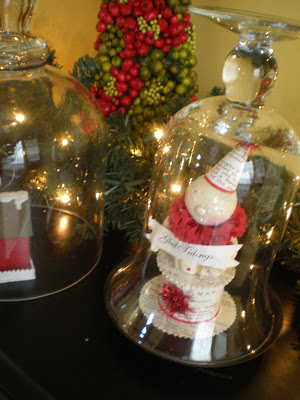 and one of those cute cardboard house ornaments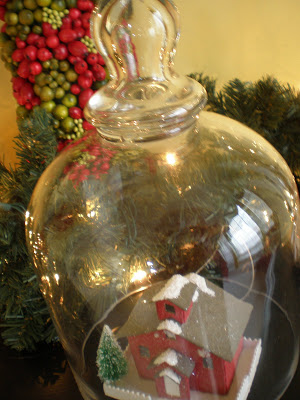 I know this one is blurry but it just looks so warm and glowy I stuck it in here. The tree is relecting in the mirror in the background. ahhhh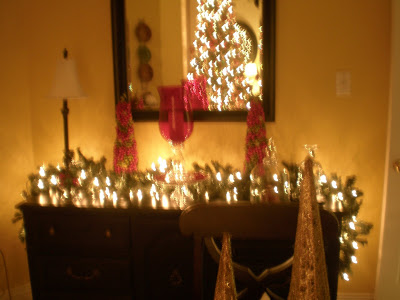 Here's the 9 foot Tree all done up.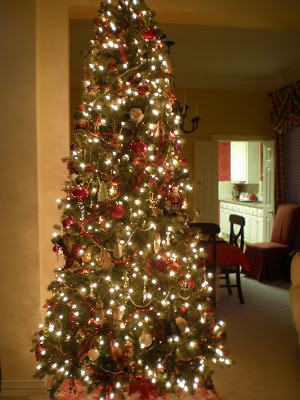 Our front door with the wreath I made years ago.
Close up of the wreath…I think I need to fix the ribbon a bit.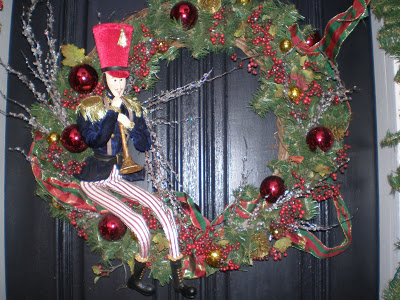 Next up will be the kitchen if I get it done.
Merry Christmas everyone!