Last night we had a Halloween/Birthday party for our daughter's 18th birthday and it was a great success! Check out some of our decorations for the ghoulish evening!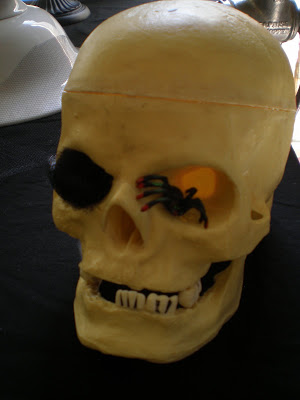 Click on any of the photos to enlarge them to see the details better. We decorated our dining room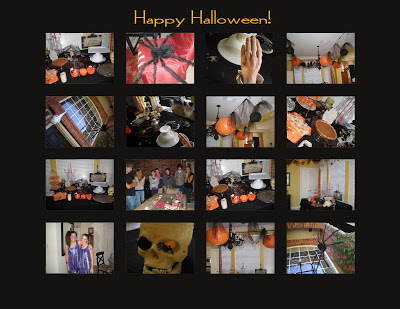 by attaching white bulb lights (from outside) across the ceiling of the dining room.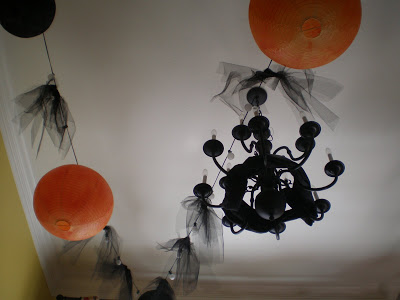 Then I hung strips of black tulle every few feet. Then I had some white paper lanterns left over from my older daughters wedding and I spray painted some of them black and some of them orange and hung them from the lights too.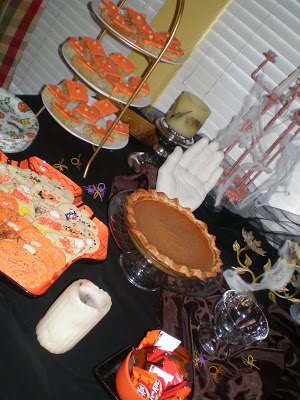 For the food table I used a piece of black fabric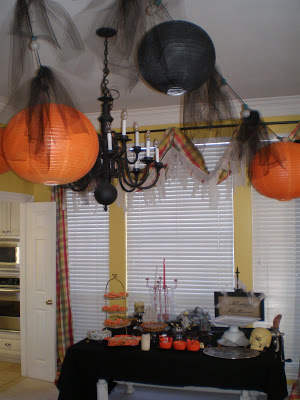 that I had laying around and draped it over the table. I had a funky candelabra from Halloween's past and other odds and ends that I picked up over the years from thrift stores to hold candles and placed them on the table. I also had from over the years…a skull, a fake hand that we put into a grinder machine,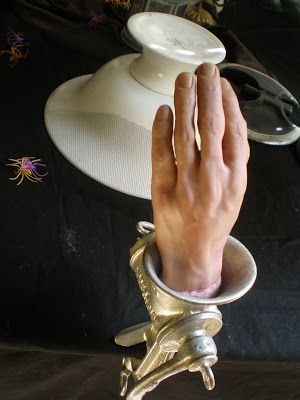 small little skull candle holders, a cool Halloween sign hung from a wrought iron stand, and of course spider webbing.
My cute husband made the gigantic spider web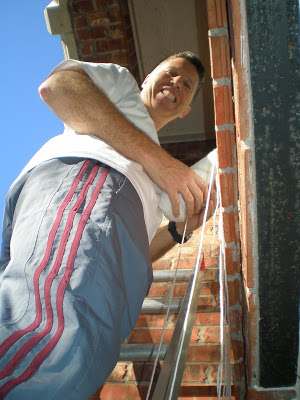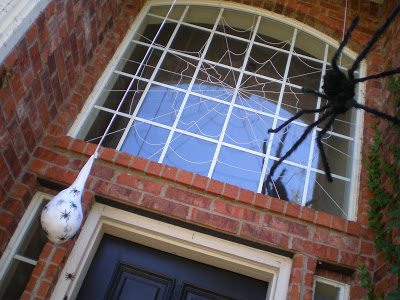 and we found the giant spider at Walmart for $7.00!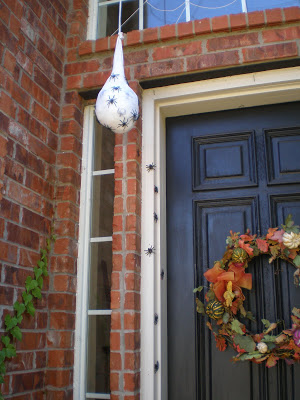 We also attached a bunch of smaller spiders to the door frame as you entered the house.
We had the kids play fear factor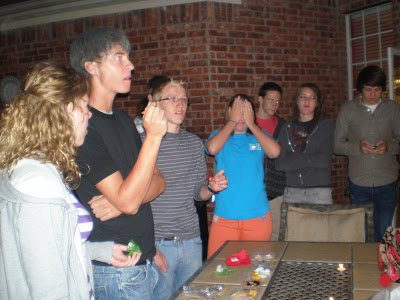 with all kinds of creepy food from our local chinese market. Things like stinky tofu, dried squid and pickled bamboo shoots just to name a few.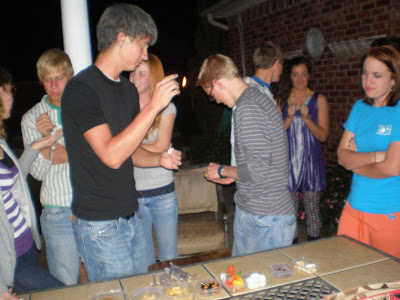 We had the kids each taste each item and the one who won had to eat everything and swallow it. It was hysterical and gross at the same time.
Then for the movie….we hung up a large sheet and through my husbands computer and projector watched the classic movie ARACNAPHOBIA!! The kids had never seen it before and everyone was screaming as spiders jumped on their prey! IT was awesome!
All of our inspiration came from Martha Stewart and Mary Engelbriet magazines!