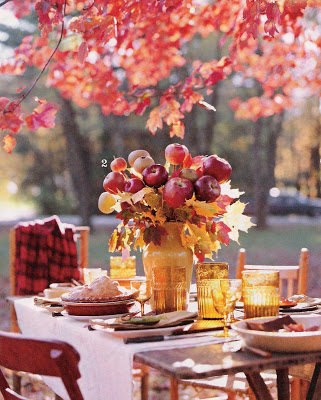 OOOOH How about this! Apples on sticks with branches of fall leaves! (photo is from Country Home Oct. 2007) Simple but so beautiful! I am thinking of adapting this idea for Thanksgiving. Using the apples and leaves but making the centerpiece shorter so you can see over it. Or you could use this centerpiece on your sideboard in the dining room or how about on a table in your entry way to signal that fall has arrived. It is just scrumptious! I also love the mis-matched dining chairs, the golden hued glasses and goblets and of course it doesn't hurt that it is set outside under a a colorful fall tree. I want to be there right now!!!
For Liz at Mabels House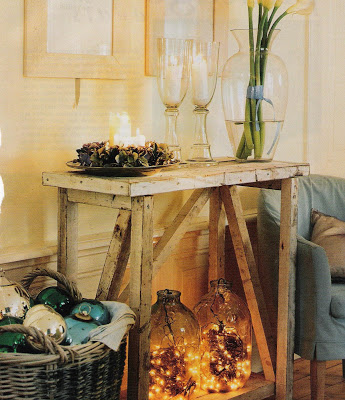 Love the gigantic glass jars filled with lights.