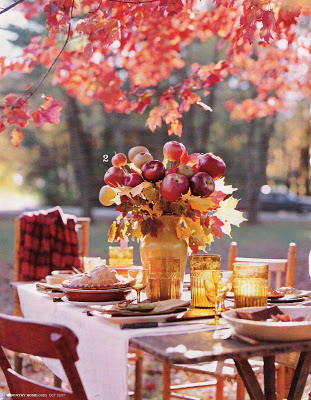 Do these photos of fall dining outdoors make you wish you could transport yourself into these pictures!! The way the photographer shoots these phtos makes you feel like you are missing out on the party! I personally do not know one person that has put on a shin-dig like any of these But I want to do one and would love to attend any others!!! I would love to entertain like this…have a huge group of people over and have the table set so it would just feel like you have been transported to another place and time…… An escape from reality…… Pretending you are in the South of France or the vineyards in Napa Valley, California instead of just in your own backyard.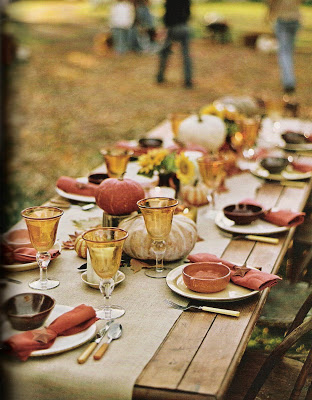 I do own gold goblets like these! I got them at this really chic place called Walmart for about $2.00 0r $3.00 a glass! I thought it was such a score! Then they also had these adorable fall leaf looking salad plates for about the same price and I bought twelve!! Hoping to have a fall dinner for friends but I have yet to have the shin-dig.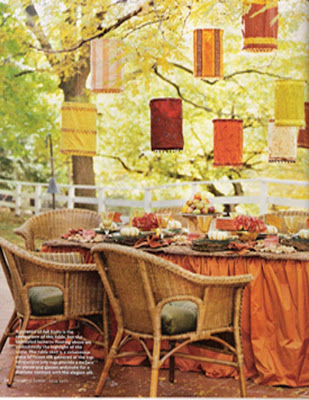 This photo with the orange pleated fabric just speaks to me! I don't know if you can tell but on the top of the tablecloth is a grass cloth rug and then each placesetting has a grapvine wreath with a bowl sitting in it and each person gets there own mini pumpkin as a favor. Just gorgeous.