Posterstore creates beautiful wall gallery in my masterbedroom. I choose black and white coastal prints from their HUGE selection!
This post may contain affiliate links and I may earn a small commission when you click on the links at no additional cost to you.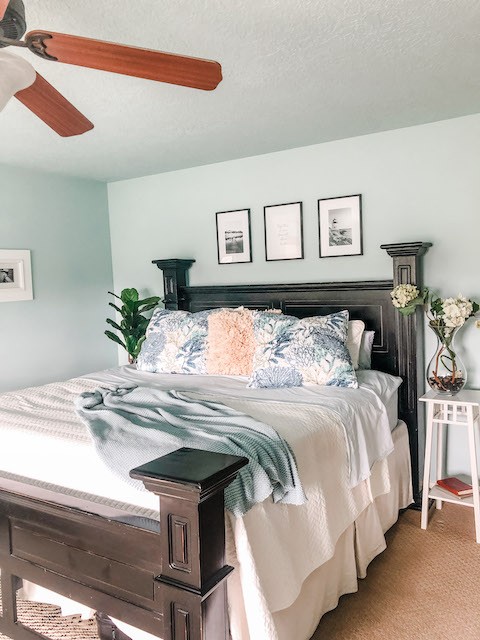 I have tried to figure out how to style the space above our bed for quite some time. Nothing seemed to really click until I found Posterstore. They have so many beautiful nature posters that I knew I could find what I wanted. I am excited to show you how Posterstore creates a beautiful wall gallery for my master bedroom. This is the before with nothing above the bed. It has been like this for nine years!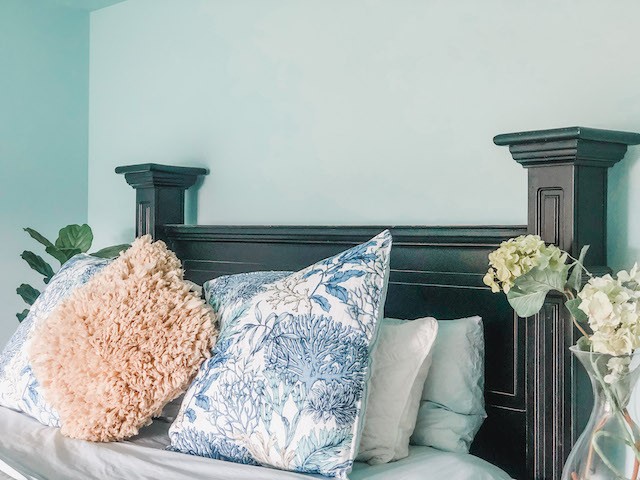 Posterstore Creates beautiful wall gallery easily
I wanted black and white prints that would remind us of places we have gone to. The first poster that caught my eye was one of a lighthouse! It reminded me of a trip we made to the east coast. We loved exploring that area and seeing so many coastal towns and lots of beautiful light houses! Starting with that print I kind of had an idea of where I was going with a theme.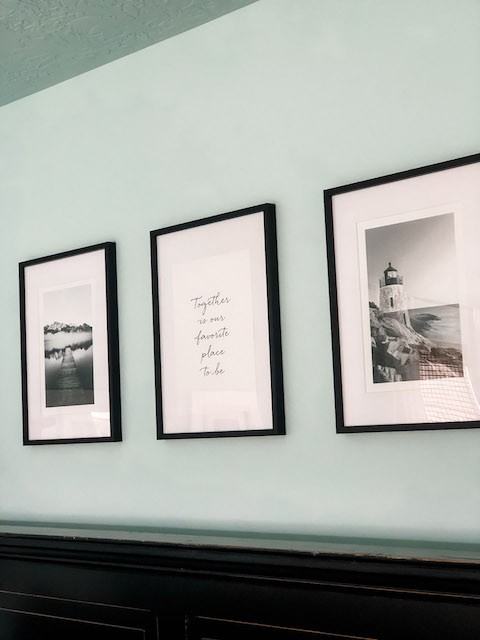 The second poster I found that interested me was one of a long wooden boardwalk ending at a spectacular lake. Currently we live by a lake that also has a wooden boardwalk and this poster just reminded me of that. We walk or bike around the lake almost everyday and it is a place we love to spend time. Although the photograph is much different that what we see everyday I just loved the wooden boardwalk and it reminded me of our lake.
Hanging My Posters
I decided I didn't want three in a row of black and white nature prints. To break that up I looked at posterstore's collection of typography and quote posters! I seriously had a hard time deciding because they are all so fabulous! The quote "Together is our Favorite place to be" was perfect! It represents us because it doesn't matter where we are as long as we are together. The font that it is written in is so pretty too! Once I got the prints in the frames, I just laid them on the headboard to get an idea of where I wanted them.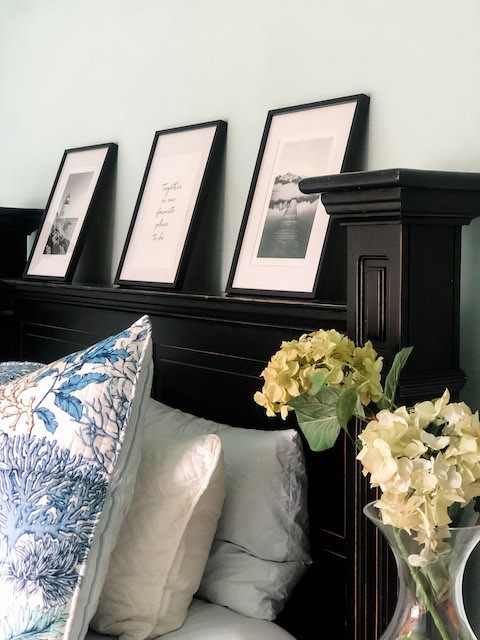 Create A beautiful Wall Gallery In Your Home
Not only can you find tons of posters at posterstore but you can find frames with a scandinavian design that are both beautiful and affordable. They have lots of inspiration to help you when designing your own gallery wall. So many choices and pretty ideas for a gallery wall. I chose a simple black frame for my posters because I like to see a lot of contrast. The white mat or what they refer to as a passepartout really accentuates the black and white photography and typography against the black frames perfectly.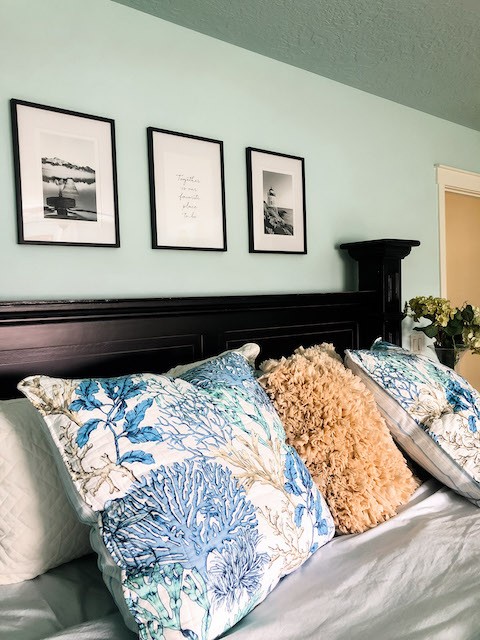 A really cool thing about posterstore is the fact that they continually add to their collection of posters by adding new ones every Tuesday! You will see lots of new things every week in all kinds of genres that could fit with any type of decor! I have another area in my house that I am excited to create a gallery wall all about Italy!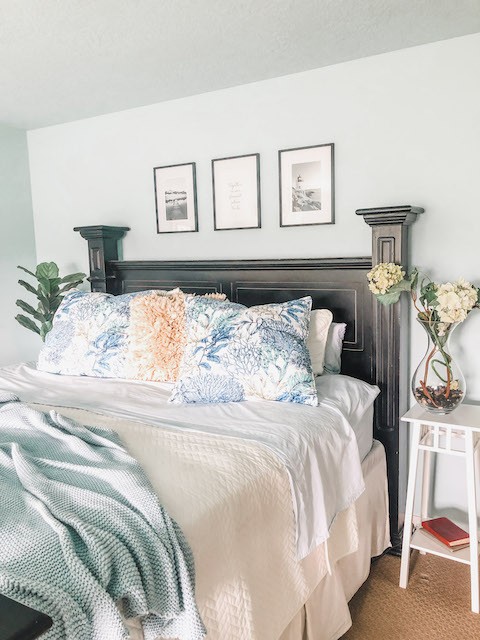 I really appreciate posterstore's desire to make difference in the environment as well. All of their posters are printed on sustainably produced high-quality paper. One of their goals is to minimize the environmental impact of their production. They meet the highest sustainability standards and ensure transparency for their customers. Short transport routes & smart logistics helps them minimize our carbon footprint on the environment.
Posterstore is offering YOU my readers a special discount for 1 month only. 35 % on all posters (except Selection Posters and frames). Not combinable with other discount campaigns. Valid for one month. Just use my code Karin35
Now is the perfect time to get some new artwork for your walls before the holidays!